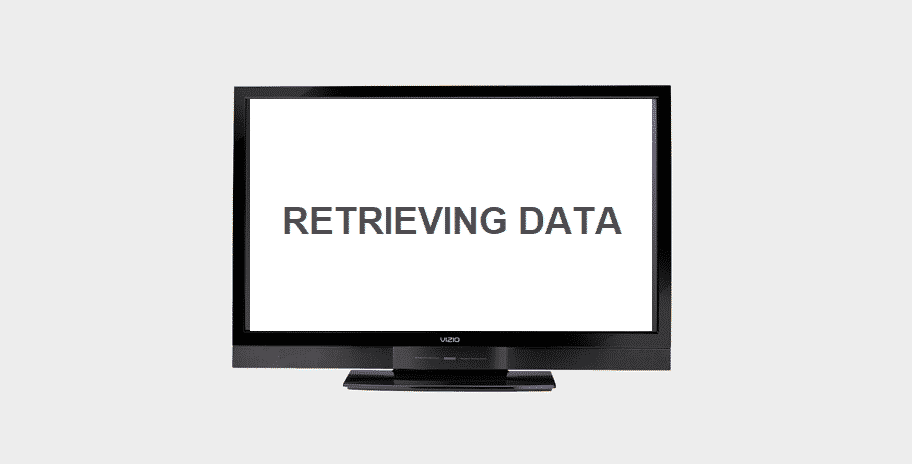 Vizio is a famous brand that manufactures televisions for its users. They have a huge lineup of series that you can select from. While the features you will get depend on which device you purchase. Some of these services are still present on all the televisions made by them.
Aside from them, most of them work with 1090p HD resolution and some can even go up to 4K. Recently some Vizio TV users have reported that they have been receiving the 'stuck on retrieving data' error message on their screens. If this has also happened to you then this article should help you in troubleshooting.
Vizio TV Stuck On Retrieving Data
Check Receiver
Usually, the error message indicates that your television is having problems trying to catch signals from your cable service. This can happen if there is either a problem with your cable service or the receiver. If you have just bought the receiver then you should note that these devices need to be activated before you can start using them.
Your device should come with a manual that you can follow to help set it up. Other than this, if you are getting the same problem even after this then check your cable on another television. This should tell you if the issue is with your television or cable. If the cable fails to work on your second television as well then you should contact your cable providers.
Check Cables
Sometimes the cables you are using to connect your television to the receiver can come loose. Alternatively, you might have put them in the wrong slots. Both of these cause the user to get similar error codes.
Hence, you should first check if all the wires you have installed are connected properly. You can also take them off and then insert them back in carefully. Make sure that none of them are loose. This should hopefully help fix the problem you are getting.
Reset Television
If there is no problem with your cable then you might have configured some of the files on your television wrong. Having to pin down the exact setting which is causing the error can end up taking a lot of time, this is why it is recommended that you reset your device instead.
This takes it back to its factory default settings and you can set up the files again. To start with the rest, power your television and plug off its power wire.
Now hold the power button on it and wait for a few minutes. Then proceed to plug in the power cable back in but make sure that you don't let go of the button. Once the cable is connected, leave the power button and switch on your television. It should now either be reset or resetting itself.
If you fail to do this, then repeat the same procedure. It is important that you don't let go of the power button during the process. If the problem persists then you should contact the support team for Vizio.