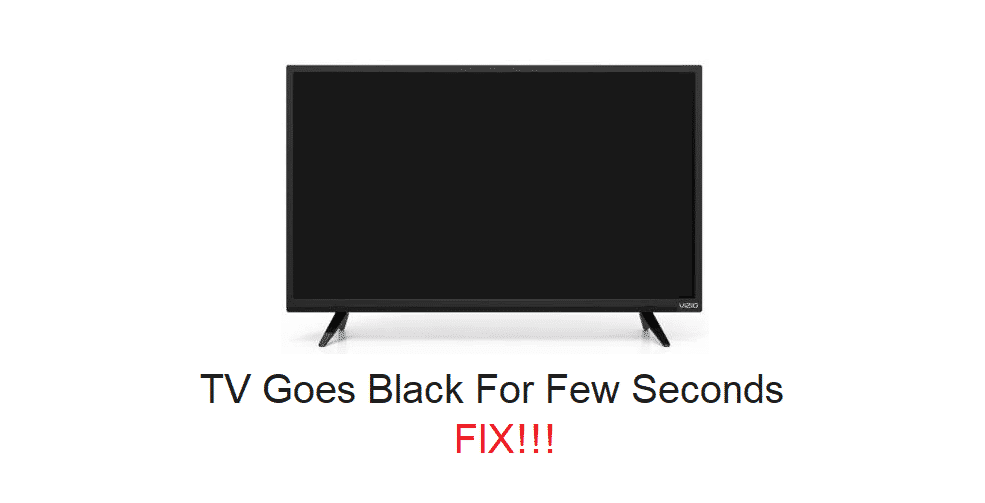 Vizio TV got its fair share of errors and problems as well, that are obviously not good to have. These problems can hinder your streaming experience with the TV and you have to make sure that you are getting them fixed for good.
There are multiple problems like that, and luckily, they are not that hard to fix either. One such common problem that people face on the Vizio TV is that the screen will go black for a few seconds. Some of the common solutions that you can try to get it fixed are:
Vizio TV Goes Black For Few Seconds
1) Restart
Most of the time, this is caused due to some minor bug and error on the Vizio TV interface. The bug will hinder the output and processing for your TV and as a result your display will go black for a few seconds. There is quite an easy solution to get that fixed and you don't have to worry much about it. You just have to make sure that you are running a proper power cycle on your TV to get through the problem.
To do that, you will need to unplug your Vizio TV from the power source and keep the power button pressed for 30 seconds at least. After that, you can plug the power cord back on your TV and that will ensure you don't have to go through this trouble with the black screen after that.
2) Update Firmware
Another possible reason behind this problem can be the fact that you are running an outdated version of the firmware on your Vizio TV that needs to be updated. The best course of action here is to check for the firmware updates under the settings menu and if there is an update available, you should be installing that firmware update to avoid such problems in the future from hindering the experience you want from your Vizio TV.
Once you get the firmware updated, you should also be turning the auto-update feature on for the firmware so the Vizio TV will automatically download the firmware updates for you whenever one is available and that will avoid you from all this trouble in the future as well.
3) Get it Checked
Sometimes, the problem is not software, but it can be the hardware malfunctioning as well that is causing you to face this sort of problems with your Vizio TV. If you have tried all the above solutions and nothing has worked for you, then you need to get the TV checked for any hardware malfunctions.
It is better to take your TV to an authorized Vizio TV repair center so that they can diagnose the problem properly. Not only they will be diagnosing what is causing your Vizio TV to have the black screen, but they will also be providing you with the right solution to get that fixed. Be mindful that you should only be taking your Vizio TV to an authorized repair shop as that will keep your warranty intact.