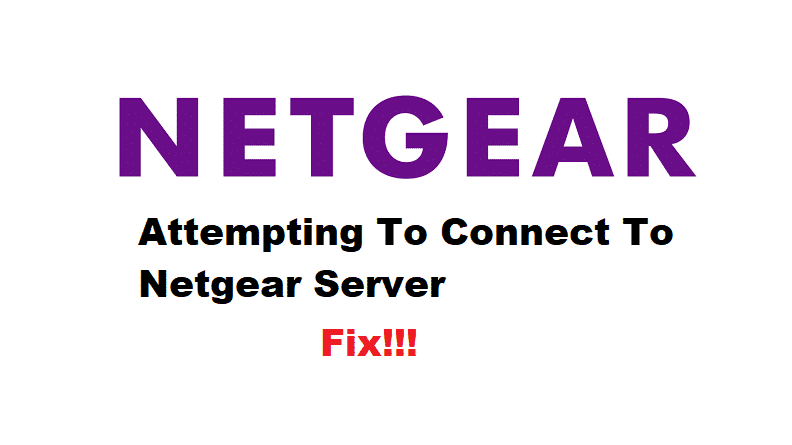 Setting up an internet connection at your home requires you to find a good ISP service nearby you. Once done, the user can then select a package from all the options provided by the company.
These will determine both the speed of your network as well as its bandwidth limit. While the brand will provide you with a router, these have a low range and can be quite finicky. Considering this, people decide to purchase a separate router for their homes.
Netgear is one of the best companies that is known for manufacturing these devices. They also have a series of devices that you can choose from. While these work amazing, there is still a chance that you run into problems with these as well.
One of these is receiving the error 'Attempting to connect to Netgear server. Please Wait…'. Considering this if you are also getting the same error then here are some steps that can be used to fix this.
How to Fix Attempting To Connect To Netgear Serve. Please Wait…
Check Server Status
The error code that you are receiving on your device usually refers to the servers being down temporarily. This can be an issue either from Netgear's backend or your ISPs. Keep in mind that Netgear is not an ISP service which is why if the problem is from their backend then your internet should still work fine from the modem.
You can try connecting a device to it through an ethernet cable to see if it is working fine or not. As for the connectivity of the servers, there are numerous websites online that you can use for these. Checking them should notify you about any outages in your area and how much time it will take for them to get fixed. These are approximate values so it is recommended that you wait patiently for the servers to be back again.
Update Firmware
If your internet is working fine but there is an issue with Netgear. Then this can be that you have not installed the latest firmware on your device. You can visit the official website for Netgear and search for the model of router you are using.
This will show you all the updates available for it. Make sure that you select the recommended firmware version and not any beta ones. This is because these are test versions that have some issues with them. Additionally, once your updates have been installed, reboot your device once for the changes to apply.
Contact Customer Support
Finally, if none of the steps mentioned above do work for you. Then your only option will be to contact the support team for your ISP or Netgear depending on where the error is from. They should be able to help you with identifying the issue as well as solving it.
If the problem is from their backend then the company will provide you with a timeframe within which the issue should be resolved. Alternatively, they will send in a person to your home to help with fixing the error.