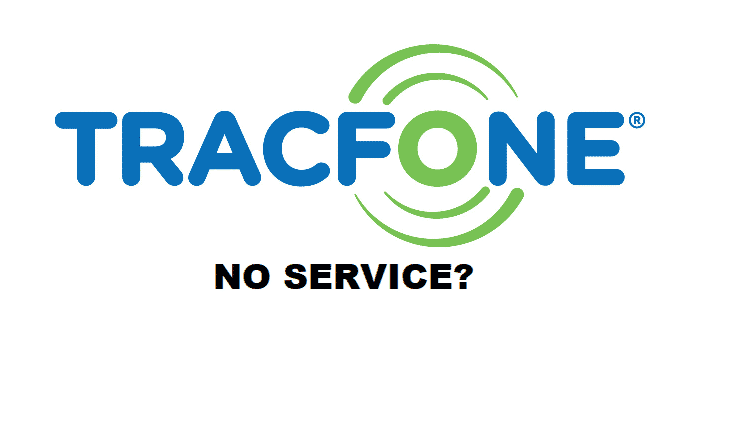 Encountering no service issues is normal when it comes to using extensively used mobile phone carriers. TracFone is popularly known for its stably available network and services. The coverage that this non-contract MVNO carrier provides is irreplaceable. It has a good impression according to the customers' reviews however recently the users of TracFone are facing some issues relating to a service outage in the name of "No Service".
Why Does My TracFone Say "No Service"? 
Many users have witnesses that when their TracFone is turned on, they receive the message that says "SIM card registration failed", "Unregistered SIM", or mostly "No Service". Why is it happening? 60% because your phone isn't properly Activated.
There you are required to disregard this message by troubleshooting the issue. In this article, we have pinpointed some authentic and 100% functional troubleshooting solutions that would definitely help you get the issue in your hands and the troubling text message would disappear as soon as your phone is Active yet again.
Troubleshooting Solutions For TracFone "No Service":
Before you start performing troubleshooting steps, make sure that you have airplane mode disabled. Why? There wouldn't be any signal automatically if you have it enabled. So, here we go!
Restart Your TracFone:
Sometimes nothing but a simple restart option can save you a load of trouble. There might be a network bug that has been messing with your mobile signals to generate any signal. Restart your phone and check the network status again.
Toggle Airplane Mode On Your TracFone:
If you want your device to freshen-ly connects, try toggling the Airplane Mode. Turn it off and then turn it back on within 40 seconds.
Turn ON And OFF Your Mobile Data:
Facing frequent and non-stopping trouble with TracFone internet as well? Turn off your data for a minute at least. Turn it back on to see the improved network performance.
Keep Your Software Updated:
Looking forward to saving yourself from future service outages? Keep your devices equipped with the most updated software programs. Older versions might slow down your service performance. Doing so would save you more trouble than you think. Make sure that you keep a track of up to date software to have them installed.
Re-Insert Your SIM Card:
Here is the most reliable and quick solution. All you would need to do is remove your SIM card and then insert it back after a minute. Brighter chances would give you service all over again.
Factory Reset Your TracFone:
If nothing helps, do not give up. Go for something harder. Restore your factory settings. Your unknown issues would 10/10 get resolved.
Conclusion:
TracFone may give you troubles while finding optimum service which makes you unable to make calls or send urgent texts. There are several factors to look at while you go on troubleshooting the service outage. Above are some troubleshooting solutions that you must give a shot and do not let the service outage mess with your calling and texting pattern.