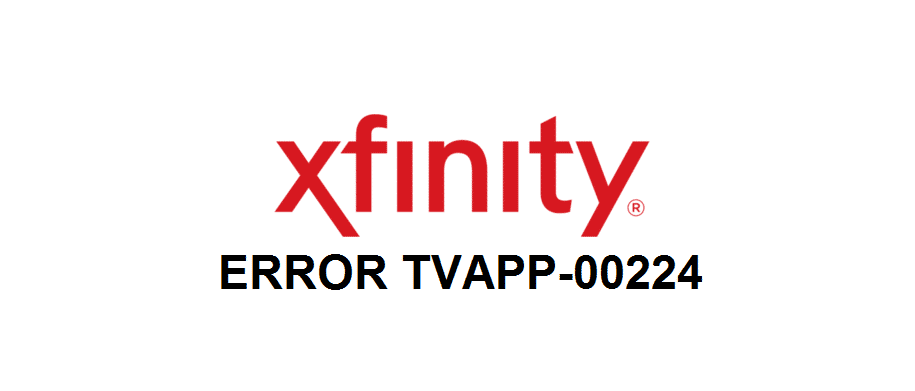 Xfinity is one of the best services you can get out there for all your needs including your Internet connection, telephone service, and Cable TV. But the best thing about having Xfinity is that you don't only get to enjoy the TV services like a traditional TV but it also allows you to stream all your favorite channels on applications over the internet. Needless to say, that you must have a valid subscription to access the online application but it is a great thing to have if you want a news update on your phone just before going to bed, or have a look at your team's match while cooking.
Xfinity Error TVAPP-00224
However, there are certain restrictions on the service as well, and you cannot use the application on any other network than your home internet connection from Xfinity. This error is mostly triggered if you are trying to access the TV streaming application on an internet service that is not Xfinity and specifically your own home network. So, there is no way for you to access the application and have a workaround this code if you are not on your home network.
However, the only thing you can do is access their web-interface and stream it there if you are traveling and still don't want to miss out on the TV stream.
The error can also appear sometimes mistakenly if you are on your home network and if that is the case, here are some fixes that will help you get rid of the error.
1) Restart your Router
Sometimes your internet can develop any error and it will not be able to recognize your device connected to the home network. This is going to create a problem for you and you will not be able to access the TV streaming application. To fix this, restart your router once and connect your device again with the connection. This should be enough to get rid of the error and you will be able to stream the TV on your application again.
2) Check on VPN
If you have any sort of VPN enabled, this will not let you stream the TV broadcast on your application as it will cause your ISP to think that you are on some other network. So, if you are having any issues with your TV streaming on the app, or the specific error message Error TVapp-00224, check if you have any VPN enabled and disable it. Once you disable the VPN, reconnect your device with an internet connection and it will work again without any issues.
3) Check on your subscription and login credentials
You will not be able to use the application if you are not using the credential associated with your account and if you are on the same network. So, double-check on the credentials and see if your subscription is active. If that is all correct, you will need to logout of the application once and log back in using the same credentials and it will start working for you without any issues.