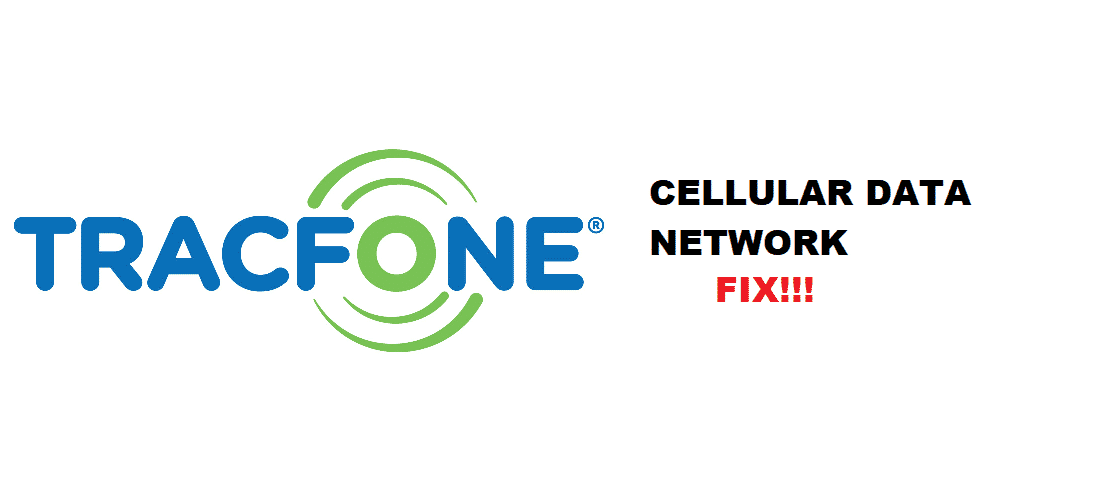 TracFone is a non-contracted company that provides an extensive number of mobile phone devices for its customers. Ever since this company has emerged, it has grown quite popular among the users. However, when it comes to facing issues with the cellular data network, almost every customer encounters it.
TracFone tries its best to give uninterrupted services although there are times when your texting apps are working fine while using cellular data networks becomes a struggle for you. We got you covered! In this article, we will introduce you to some authentic and 10/10 working troubleshooting steps that would 100% help you to figure out and solve the cellular data issue with your TracFone.
Why Am I Getting "Could Not Activate Cellular Data Network" Text?
Users from all around the USA have been extensively buying the products from TracFone and most of them have gotten the text that says "Could Not Activate Cellular Data Network". Basically, this text refers to the error with your mobile data network or it might be linked with your device.
There are several factors for getting such texts. Here are some of the reasons why you are being sent such error texts.
Traveling:
When you are traveling somewhere far away, it means that your locations keep on changing and so does your phone's tendency to catch cellular signals which is why they get weak and you do not get your cellular data activated.
Poor Wireless Connection:
Poorly managed wireless connection is another reason for not having your TracFone connected with the cellular network.
Unpaid Dues For Cellular Network:
The first thing you would need to make sure is that you have an adequate amount of service data for the internet activated on your SIM. Reassure that you haven't left any dues unpaid with TracFone.
How To Troubleshoot TracFone "Could Not Activate Cellular Data Network"?
There are some major fixes to get the issue with your TracFone resolved. Before you get on performing with these troubleshooting solutions, make sure that you have data turned on and airplane mode turned off.
Clear Out The Profiles From Your TracFone:
Here is how you clear the profiles out of your TracFone:
Go to "Settings".
Select "General".
Open "VPN" if there is any.
Search for an option called "Profiles".
Clear all the stuff that you recently listed in the "Profiles" section.
Switch off your Tracfone.
Power on the phone.
By clearing out the recent profiles, you would be likely to get the cellular data network activated.
Reset Network Settings:
To do this, go to your phone's "Reset Network Settings" and power down your TracFone for 30 to 40 seconds. Turn it back on and look if the cellular network is activated successfully.
Perform APN Settings:
Reset your APN data using the reset settings. Doing so would help you get rid of the cellular data issue in the long run.
Conclusion:
Note that you have to create a backup before performing all of the above troubleshooting steps to secure your mobile data. Although, the above-mentioned solutions are 100% viable to solve the TracFone "Could Not Activate Cellular Data Network" error.