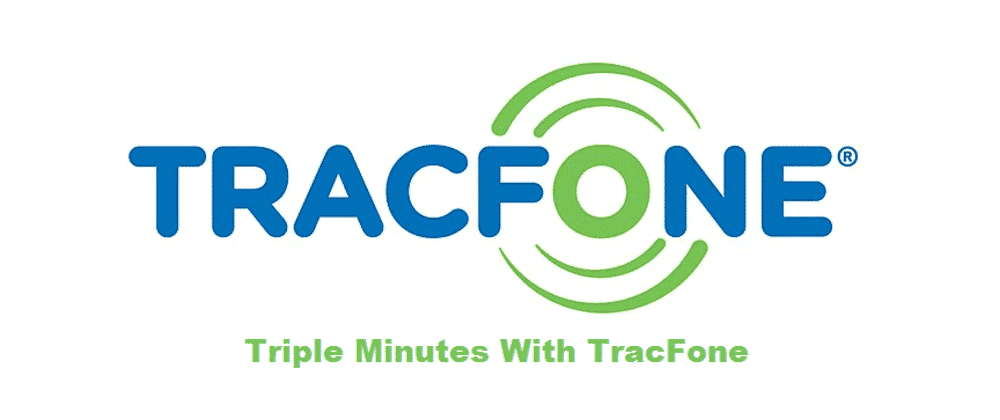 The moments when your bulky and outdated TracFone embarrassed us in front of the entire school are unlimited. But TracFone has taken a u-turn because their sleek and updated smartphones are in the market, and mind us, people will be looking at that charming phone. But one question remains the same, is TracFone really an apt choice for prepaid users?
For all the TracFone users, the Triple Minutes for Life is a new feature. The users need to buy the TracFone mobile to access this feature and get the triple credit. That's to say because the purchase of 60 minutes will provide 180 minutes, 180 MB data, and 180 text messages. For everyone who has been looking for an economical smartphone, this is the right way to go.
It's pretty fortunate that TracFone has this new smartphone, which provides edge and value to the customers. That's because smartphone-only plans don't allow triple credits but work on iPhone and Android devices. However, there are some intricacies to ponder about, and in this article, we are sharing everything you need to know about TracFone Triple Minutes of Life!
Triple Minutes for Life
This feature plan was made available back in 2017 around the New Year. The feature was integrated into every phone package that was designed after it. This is in favor of people who need smartphone-only plans. The prepaid smartphone-only plans are designed to offer a higher value, but one has to consider the minimum monthly spend because it's been spiked by $2 to $3.
Unfortunately, the costs aren't unavoidable, and there is an addition of regulatory charges and taxes. However, if you aren't using your phone that much, this will serve the purpose rather than spending $40 for unlimited plans, every month. Their smartphone-only plans are designed to optimize lower average costs if you practically think about separate costs for data, text messages, and calls.
It is needless to say that these plans are designed, keeping in mind consumer patterns and habits. In addition, it adds the airtime for internet data, text messages, and calls.
Triple Minutes With TracFone
This is the new feature available in TracFone smartphones, designed with an aim to promote the phone activation services. The amount of airtime is tripled with smartphones upon activation. Besides, these headsets are now readily available in the market, be it the QWERTY phones or smartphones. However, these smartphones are Android. The best part is that you can use whatever smartphone you want, and it will have the triple minutes feature available.
The Methodology of Triple Minutes With TracFone
This feature is designed to provide three folds increased minutes as compared to the actual airtime card. In the same vein, if you get the 60 minutes card, you will get 180 minutes, and with 200 minutes card, you get 600 minutes. Well, this is literally the best deal out there because it's one of the practical ones out there.
It is beneficial because TracFone smartphones offer access to Facebook and other social media platforms through web browsers. But it's been seen that data will be consumed at a faster speed. The triple minute offers are available in three variations; 60, 120, and 200. The 60 minutes has an expiry duration of 9 days at $20.
On the other hand, the per-minute rates tend to be costly, which is the price reason that TracFone came up with triple and double features. So, it basically depends on the airtime card you buy because double one will provide twice the incentives, and so on for the triple one. In addition, some people with TracFone smartphones have a promotional code that gives them incentives more than three-folds.
However, with the higher utilization of smartphones, these incentives are divided into call minutes, text messages, and internet data. Well, this is again in your favor because you get three-fold incentives for text messages, call minutes, and internet data all the same.
TracFone With Triple Minutes for Life – What Does It Mean?
Once you buy the smartphone with triple minutes, you will triple down the number of incentives. However, not all minutes will be tripled. The users need to purchase the specified airtime cards if their smartphone doesn't come with built-in triple minutes. But again, securing the deal for TracFone with triple minutes for life can be difficult.
As for smartphones, only a couple of them supported the double minutes, but in the recent past, the numbers have increased. However, over time, the rates were reduced significantly in the past that prompted the "for-granted" notion. This is the prime reason that TracFone came up with triple minutes feature.
Supported Phones
Many people want to access the services with their unlocked phones and make it the triple minute phone. TracFone is liable to provide the BYOB kit, which comes with different sizes and shapes of the SIM card. On the other hand, multiple Android devices have been launched with triple minute features, such as Samsung Galaxy J7 Pro, Motorola Moto G6, Samsung Galaxy S7.
Previously, LG Ultimate 2 and Alcatel OneTouch Pop Icon had a similar feature in their five-inch screen and front-facing camera. In contrast to Android devices, iPhone 7 has compatibility. The bottom line is that these smartphones will access different units for text messages, internet data, and call minutes. On the other hand, TracFone offers this feature in its standard flip phones.
Firstly, there is an LG 530g with a vertical QWERTY keyboard and a huge screen. There is an email client on the phone, along with the web browser. Secondly, thee is the Samsung T404G, which has a sliding keyboard for faster texting. In addition, there is a camera and a music player.
The Bottom Line
The bottom line is that your smartphone needs a built-in feature for triple minutes to feature for you to enjoy a three-fold incentive. Once you activate the phone, the triple minute will be activated as well. All in all, TracFone phones are better for people with low-income streams.