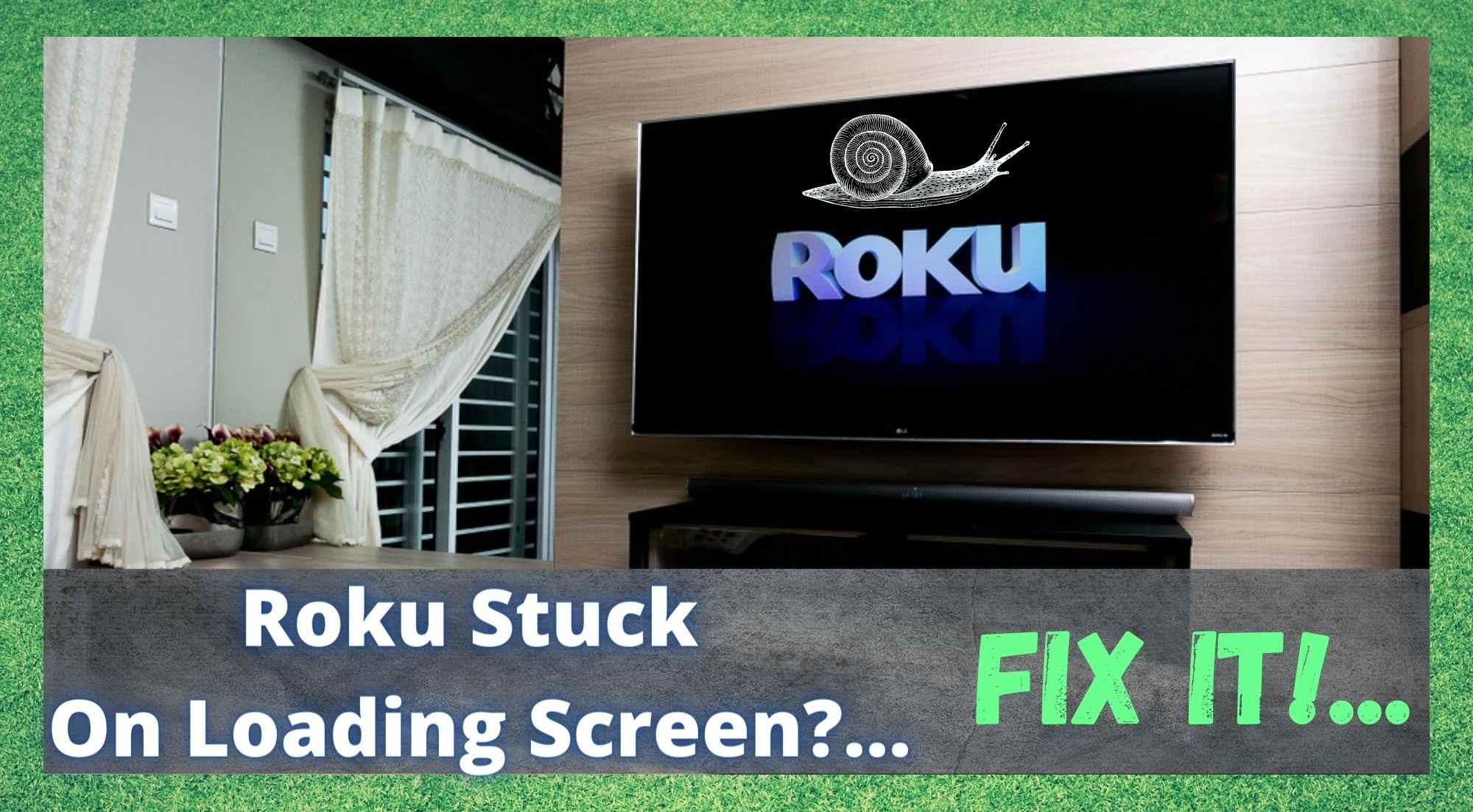 At this point, the Roku range of devices is one that needs little introduction. As one of the most successful streaming services in the business, they have earned a huge share of this competitive market by consistently pumping out reliable and innovative devices and services. 
In fact, as far as reliability goes, we would be more inclined to put our trust in Roku that pretty much any brand out there. Even in the rare event that something does go catastrophically wrong, their customer service team have an excellent track record for sorting things out very quickly.
With that being said, no service or device is totally devoid of any flaw whatsoever. And, we're willing to bet that if you are here reading this, you are not all that satisfied with Roku right now. One of the more annoying issues that can crop up from time to time is the one where users of the service just seem to get stuck on the loading screen forever. 
Naturally, such an issue totally ruins your enjoyment of the service, so we understand if you are more than a little frustrated at the moment. However, before you give up on your Roku entirely, there are a few things you can do to fix it by yourself before you get the professionals involved. 
See, there's some good news here. In general, this problem isn't all that major. So, with that in mind, we have put together a list of tips and tricks for you to try. Though these won't work if your hardware is totally fried, they will work for most of you out there. So, let's just get right into it, shall we?
Roku Stuck On Loading Screen?… This is How to Not Get Stuck on the Loading Screen
Having trawled the net for fixes for this issue, we found that only a few fixes that others had recommended really worked. Luckily, all of these are really basic, so you should be able to do them no matter what your skill level. Just follow the instructions and you should be up and running again in no time at all. 
1. Try Restarting the Roku
Though this tip might sound a little too simple to ever be effective, you would be surprised at just how often it works. In fact, one of the best ways to resolve buggy performance of any kind, on any device, is to just go for a restart. 
Now, the first thing that you will notice is that you won't be able to go for a conventional reset if the screen is stuck on the loading procedure. What's worse is that just unplugging it at this stage can do more harm than good. So, that only leaves us with one option. 
To restart your Roku when it's all frozen up, there is a procedure to do it safely. To begin the process, all you need to do is to hit the home button 5 times. After you have done this, simply press the upward facing arrows twice. Now you will need to press the rewind button twice. Finally, to finish the restart, just hit the fast forward button twice. 
If nothing happens straight away, don't worry. Sometimes your Roku can take a moment or two to process that information and initialize the restart. If it hasn't done it in the course of a minute or two, try the sequence again from the beginning. 
If this is your first time seeing this set of instructions for your Roku, it may seem needlessly complicated to you. And, we have to say that we do agree. 
It is a really long winded sequence for something as simple as a restart, but it works. But, if this hasn't worked for you and you end up stuck on the same screen again after the reset, you will have to move on to the next step.
2. Reset your Roku
This next tip works in much the same way as the first. In fact, what happens inside your Roku will be almost identical, albeit slightly more intrusive and dramatic. To reset the device, there are two ways to get it done. The first way is through the remote control, and the other is by hitting the reset button on the Roku device itself. 
If you are currently on the dreaded loading screen as you are reading this, only the reset button on the device will do anything to help you. To find the reset button, all you need to do is look around on the back of the device. Once you have found what you are looking for, you will need to hold the button in for at least 20 seconds for the reset to activate. 
In nearly every case, once the Roku has reset itself, everything should start working as normal within a minute or two. If not, we're afraid that there is only one remaining option.
3. Get in Touch With Customer Support

Whether the above tips have fixed the problem only for it to crop up again, or the tips didn't work at all, the fact that you are still getting stuck on the loading screen isn't a good sign. In fact, at this point there isn't really anything you can do about it from home without a high level of expertise.
All signs point to there being a relatively serious problem with your hardware. Naturally, the only thing to do when this happens is to get in touch with the pros. Overall, the customer support at Roku is fairly reputable for being helpful and knowledgeable, so we would expect that they will resolve the issue for you relatively quickly. 
The Last Word
Unfortunately, these are the only tips we could find that turned out to be tried and true and didn't require a level of expertise that most of us just don't have. That being said, we are always aware that people are in the habit of coming up with new fixes for issues like this on a daily basis. 
In fact, this happens so often that we find it nearly impossible to keep up! So, if you happen to have come up with a new method for this, we would love to hear all about it in the comments section below. That way, we can pass on the good news to our readers if it works. Thanks!