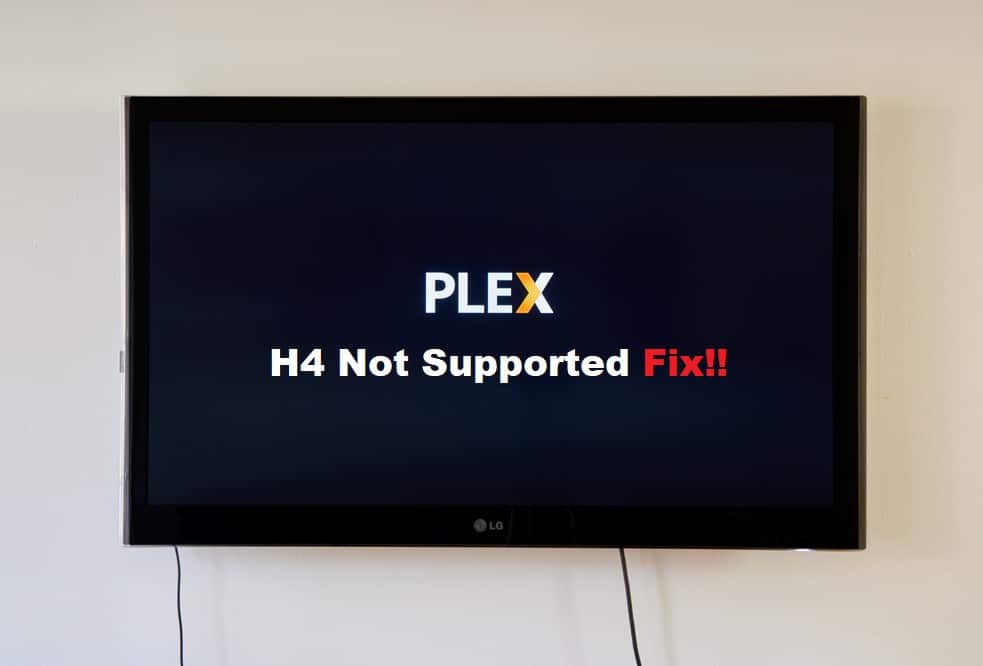 If you're wondering what the Plex h4 error means, it's a streaming error that says "request cannot be fulfilled" due to a bug in the Plex server. Because this error is usually caused by a breakdown in communication between the server and the network, or because your internet connection is likely causing a halt in the Plex Media performance, it is frustrating to see this error popping frequently.
Since the Plex error code h4 not supported issue has been frequently asked by users, we will go over some troubleshooting steps to resolve the h4 error.
Plex Error Code H4 Not Supported Fix:
Check Your Internet Connection:
A bad internet connection is one of the reasons you're having trouble casting from the Plex server.  If your network and Plex server are not communicating, you will frequently receive a "sorry" message. As a result, the first thing you should do is assess the network's strength. Make sure the firewall is turned off, as it can prevent connections that are critical to the operation of your Plex. Additionally, turn off any VPN software on your device and relaunch Plex.
Multi-Channel Audio:
Another cause of the h4 error is the Web app's multi-channel audio setting when casting media to the Chromecast. When you cast Plex media to Chromecast, the Web app forces the multi-channel audio settings, so you get the sorry message if your CC does not assist multi-channel sound. You must find a way to modify the multi-channel audio settings so that they are compatible with your CC.
Clear The Cache:
Cache files can potentially degrade the performance of both web and local applications. If you use the web to access the Plex, you should consider clearing out all caches and site cookies from your browser as a good way to resolve browser overloading issues. Clear your browser history, including the site cache, and relaunch Plex.
Update Plex Media Server:
Update Patches are released regularly to correct errors and bugs in the applications. The h4 error could be caused by an outdated or incompatible Plex media server. Use the following steps to update your Plex media server.
On the top left corner of your Plex media server window, navigate to the three lines.
Go to the Settings and click on the Server option.
Go to the Updates section and click on the Check for updates.
If the server has any new updates, click the install button.
When the server is successfully installed, click the OK button and exit the server. Relaunch and check if the issue is fixed.
Restart Your Device:
Whether a PC or a smartphone, restarting is always a convenient trick to solve many issues. Therefore, if your Plex media server is having trouble streaming the media contents, then restart your device and launch Plex. In most cases, it solves the problem.