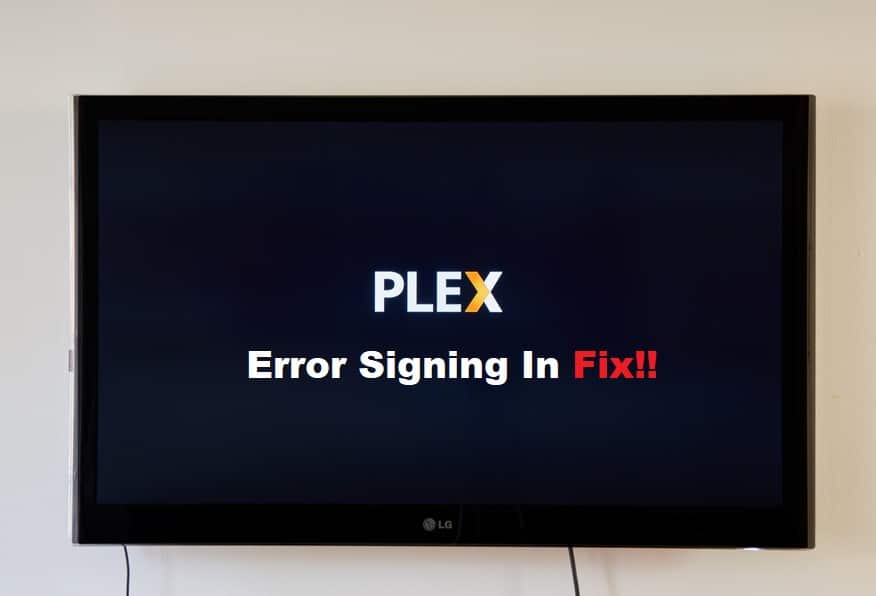 Plex operates through an internet connection, so technical and connection issues are conceivable. Many people use the Plex app, but it is often overlooked that Plex runs through the Plex media server to stream content. Having said that, you may not realize it, but PMS is an important component of the Plex app's performance.
Many users have complained that when they try to sign into Plex, an error message appears saying there was an error signing in. This can happen for a variety of reasons, so we'll go over some troubleshooting steps for the problem.
Plex There Was an Error Signing In
Set Your Date And Time:
When you try to sign in to your Plex media server and an error message appears, it is due to incorrect date and time on your device. If the date and time on your device are incorrectly set, they will clash with the date and time zone of the Plex media server, resulting in an invalid sign-in request. As a result, ensure that your device is set to the correct date and time. You can change the date and time on your device by going to device Settings.
Update Your App/Browser:
If you use the Plex web app, make sure your browser is up to date. Your browser may be incompatible with the Plex media server, resulting in the sign-in error. The Plex app is compatible with Chrome, Microsoft Edge, and Firefox. If you are using the web app in a browser other than these, try switching to one of these and see if the problem is resolved.
Exit Plex and re-launch the app. If there are any pending updates for the web app, it will update itself when it is reloaded.
Disabled Secure Connections:
Your Plex media server will throw you a sign-in error if you have disabled your secure connections. In most cases, your Plex media server would not be able to communicate through the security protocols if you have placed a block on them, which means a secure data flow will not be ensured and your browser cannot verify the server's certificate. Set your browser's secure connection to "preferred." This allows any application or server that supports security protocols to communicate with your network.
Reconnect To Your Network:
Often, it is your internet connection that is interfering with the completion of the sign-in request. When using the Plex media server, make sure you have an active and stable Wi-Fi connection. Your sign-in request may have bounced if your internet connection is weak or inconsistent. To solve this issue try to Disconnect and reconnect your device to the network. Launch Plex and ensure you are logging in with the correct sign-in credentials. If the problem persists, contact Plex support or post a query on their forum for further assistance.