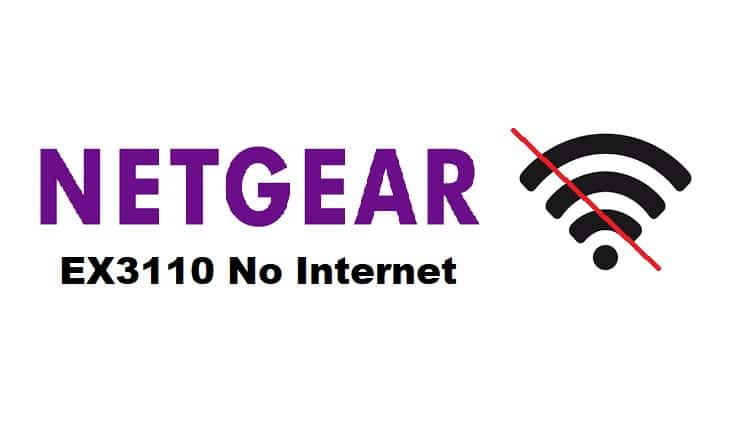 Internet connection problems are one of the most common concerns among broadband device users. Even if you use the best broadband device, you may still experience connection problems because no device is ideal for technical issues. Having said that, NETGEAR EX3110 no internet connection has been a topic of debate among many users on various forums.
Because this is a rather basic problem with the NETGEAR extenders it can be resolved with simple troubleshooting steps. As a result, in this article, we will discuss the reasons and solutions for your extender's behavior.
NETGEAR EX3110 No Internet Connection:
Clear The Cache:
Cache and cookies degrade your device's overall performance, slowing down your connection and making it difficult to connect to the extender network. When you experience connection problems, the first thing you should do is clear your device's cache and cookies. Because the instructions differ from device to device, consult a manual and follow the steps to clear out accumulated cache and cookies.
Furthermore, it is recommended that you delete your browsing history. If you are using multiple browsers on your device, make sure to clear out any related history before reconnecting to your extender and see if the problem has been resolved.
Router To Extender Connection:
It's conceivable that your router hasn't established a connection with your extender, which is causing the no internet connection problem. Examine your router-extender configuration and ensure that the extender is connected to the router using compatible cables. Check for any bends in your cable or replace it with a new one.
Also, make certain that your connection is firm and correct. You can confirm a router connection by seeing the Router LED on your extender light up as soon as you connect.
Check The Distance:
When discussing connection issues, it is critical to ensure that the distance between the router and the extender is optimal. Many users struggle to find a good placement for their devices, so here are some tips to help you find a good placement.
Place your router and extender in the same room and close to each other. However, make sure they are not too close to each other, as this can cause a clash of the frequency waves emitted by both devices. If you use a modem with your router, you must ensure that the modem is close to the router and that the connection is secure. Then you can then join them on the NETGEAR extender.
Reboot The Router And Extender:
Sometimes the router is to blame for a network connection as well as the extender. Your router may be unable to provide a consistent connection to your extender, aggravating the connection problems.
Try power cycling the extender and router one at a time by disconnecting and reconnecting them to the power source. Reboot your router first, and when it becomes stable, continue the same with your extender as well.