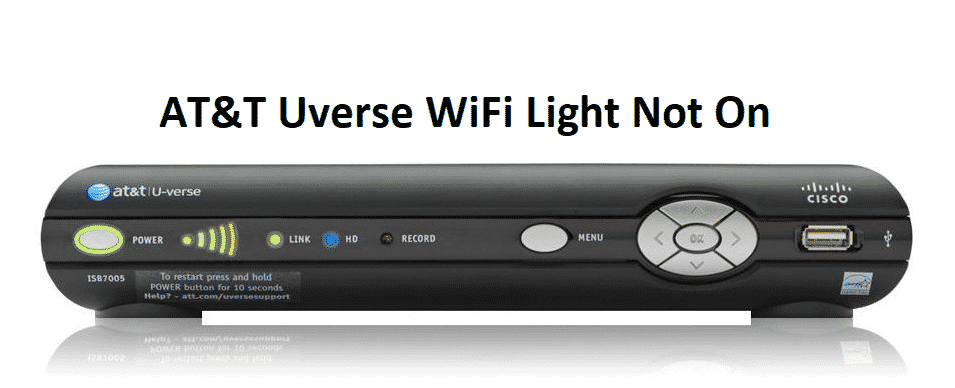 AT&T Uverse is the multipurpose modems that have Wi-Fi built in them. So, you not only have the right Internet connectivity but you can also connect all the devices that you have wirelessly over the network. The best part is that you don't have to deal with any mess of wires for the connectivity. There are different lights on the modem including the light for Wi-Fi, if it is off, here is what it would mean.
AT&T U-verse WiFi Light Not On: What Does it Mean?
The light essentially means that you are unable to use the Wi-Fi because the Wi-Fi is not active. There can be several reasons for this to happen that may be software or hardware, so you will need to check all of them to be sure. A few troubleshooting steps that you can try out are:
1) Check the Settings
The first thing that you should be checking on is the settings of your router. There is an option in the AT&T Uverse router that allows you to turn off the Wi-Fi using the settings and then you can use it as a simple modem. So, if you have turned it off mistakenly, or is it off for some reason, the Wi-Fi light will not turn on. So, check on that and make sure that the Wi-Fi is at ON status. You can also try toggling it to off and on once and that will do the trick for you.
2) Restart the Modem
You will also need to restart the modem, no matter what to check it once. Once you restart the modem, it will be starting all the components including Wi-Fi once again and that is how you can make it work. It would be better to try the settings first and then restart as the settings will take effect and you will be able to use the Wi-Fi on your AT&T Uverse Wi-Fi router once again without having any issues.
3) Reset
If you have tried setting it up and restarting once, you will need to reset the modem to its default settings. Resetting will ensure that any settings that might be causing the hindrance with your experience are gone. The only catch is that you will have to set it up from scratch, but that allows you to fix all the settings for good. So, reset it once and then you should be able to get the Wi-Fi light back on.
4) Get it Checked
After you have tried all the basic troubleshooting steps, there is nothing more that you can do at your end. You need to contact AT&T and they will be able to help you diagnose the problem. There can be a fuse Wi-Fi LED bulb that might not be lighting up, but the Wi-Fi might be working or there are a number of possibilities that are better to be checked by AT&T.