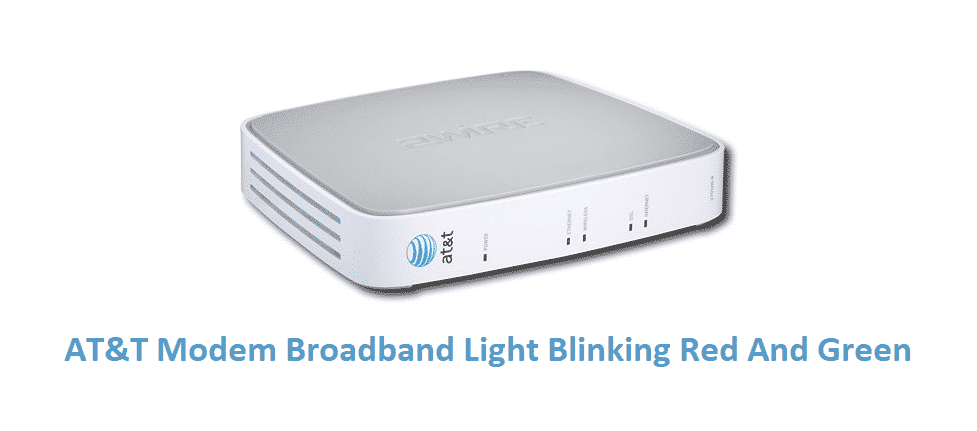 AT&T is one of the best internet providers in the United States of America.
But, recently AT&T user has shown their concern about red and green blinking light on their AT&T modem. It is something that may cause issues. Below you'll find some of the best troubleshooting methods to resolve this issue, but you need to know about the red and green blinking lights before it.
AT&T Modem Broadband Light Blinking Red And Green: What Does It Mean?
Briefly speaking, you are witnessing blinking broadband red and green light because the broadband is trying to connect to the network for more than three minutes. It is something that may stop you from enjoying the quality internet. Now we know why the blinking green and red light, so it's time to look for its troubleshooting. Keep on reading the article, and it will allow you to overcome the issues by the end of the draft.
1) Reset The Modem
If you want to overcome the red and green light blinking issue, then the simplest and easiest method is by resetting the modem. Sometimes the problem is with your modem as it cannot recognize the network so that a reset will work for you. Press and hold the reset button on the back of the modem for at least 20 seconds.
The method will allow your modem to develop a good connection with your internet, and the broadband light will stop blinking red and green.
2) Restart Gateway
Restarting the gateway is the most recommended thing by AT&T customer support if you are facing the above-mentioned issue. You need to unplug the power connection from the gateway and plug it again after waiting for 15 to 20 seconds. Now, please wait for the broadband light to return to normal (it may take 3 minutes). It's one of the most successful methods to resolve the red and green light issue.
3) Make Sure The Connection Is Good
You may be trying every possible means to resolve the issue, and the primary issue is with the connections. There may be some cases when the connection may loosen, which may resist the modem to connect to the network. So, you need to unplug everything from the device and then plug it in again firmly to get rid of the issue you are facing.
Conclusion
In the above-written article, we have provided some of the most workable measures to avoid your issue. The draft will allow you to resolve AT&T green and red blinking broadband light. What you need to do is give this article a good read. Let us know if you have any queries.