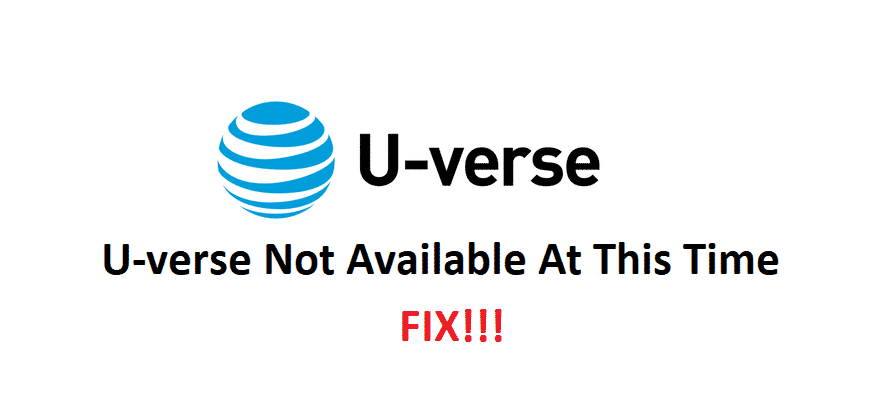 AT&T had to step up their game according to the high standards of competition going around in the market. Including those amongst the carriers that are offering TV service as well that you can subscribe to as a stand-alone service, or with a package that you might already have for your whole home needs such as internet and telephone that you can get from them.
Their TV service is essentially branded as AT&T U-Verse and it got a fair share of fall the basic features that one can want to have for a TV streaming service. If you are getting any errors such as U-verse not available at this time, there is nothing to be worried about, because it can be fixed pretty easily.
U-verse Not Available At This Time
1) Perform a full Reboot
The first thing that you will need to try to have the issue fixed for good is to perform a full reboot of your U-verse system. Now, there are multiple components involved and you need to make sure that you are figuring them all out properly. To perform a full reboot on your U-verse, you will need to unplug the Gateway cable from the DVR.
You might also find some other components attached to your DVR box, such as WAP or Wireless receivers on your DVR. Make sure that you carefully detach all the equipment. Now, you need to pull out the power plug as well.
Once you have unplugged all the wires and connections from your DVR box, let it sit for 15-30 seconds. This will ensure that you are getting the full reboot. Now, plug back in all the connections as they were before and your DVR will automatically reset to default settings and you can use the U-Verse service without seeing any errors at all.
2) Check your cable and connectors
Another important factor that you need to keep in mind is that these cables and connectors can get loose or corroded over time and that can cause you to have such issues as well. Once you take out the connections off your DVR box, you will need to inspect all the connectors carefully and ensure that none of the connectors is broken or have some sort of corrosion on it.
Now, you will need to fix them up properly and make sure that you are tying them tightly and not letting anything loose. You will also need to ensure that the cable is not damaged, or having a sharp bent at any point that can cause some sort of disruption in your service.
3) Contact AT&T
Now there are certainly other factors involved that include your account, some temporary issues with their server end or things like that. It would be better for you to contact support as they will be able to diagnose the issue let it be software or hardware and provide you with a viable solution, allowing you to enjoy your AT&T U-Verse service once again without having any sort of issues at all.