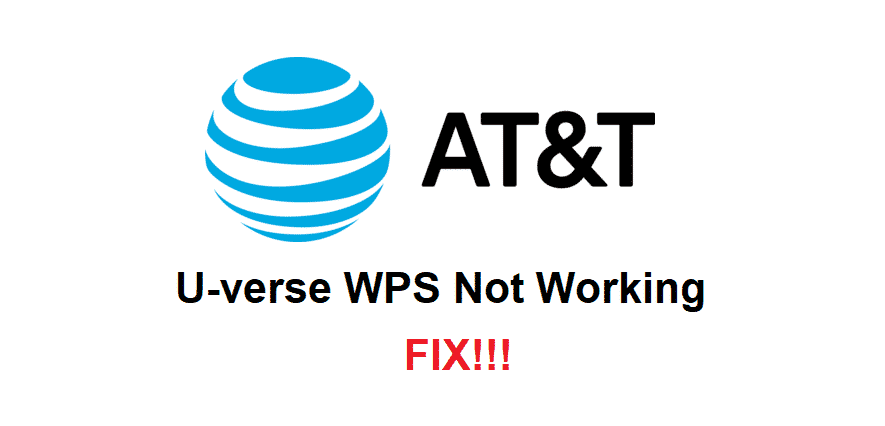 AT&T U-verse is one of the best services that you can get your hands on if you are looking to get something that allows you to get the best possible HD streaming experience with the right TV channels that you want to have. They are offering not only crisp and clear HD streaming channels, but there are also tons of other features at affordable rates that will help you get the right edge of streaming without breaking your bank.
If the WPS on your AT&T U-verse is not working for you, here is how you can fix it.
AT&T U-verse WPS Not Working
1) Check Compatibility
First things first and you need to check the compatibility of the device that you are trying to connect using the WPS. Not all the devices that you can get out there with Wi-Fi options are compatible with the WPS. So, you will need to check on that first and ensure that the compatibility of your device with the WPS.
It would be better that you get the information from the OEM of the device that you are trying to connect with the WPS and that will allow you the perfect edge of using the devices with WPS.
2) Connect it Right
Secondly, you will need to follow the right process to connect a WPS device with your AT&T U-verse connection. Make sure that WPS capable device is turned on and the WPS option is enabled on it. After that, you will need to access the advanced Wi-Fi settings in the options menu and select the WPS button.
Once you access these settings, you will find the AT&T Wireless internet option and then you will need to enable the WPS button on it. Once you do that, you can get the device that you want to connect connected with your AT&T U-verse gateway without having any sorts of issues or errors on it.
3) Bring it Closer
Another thing that might have been causing you to face such errors is the distance between your device and the gateway. If you are trying to connect a device through some distance using the WPS connectivity option with your AT&T U-verse gateway. It can cause you to have some problems and you will not be able to connect it.
Try bringing the AT&T Gateway closer to the device that you are trying to connect using the WPS option and that is going to make it work for you in an optimal manner. Once connected, there will not be many issues and you can place the device wherever you feel comfortable within the wireless network range.
4) Get Assistance
If you are still unable to make it work, you should be calling out for help. AT&T support department has a team of helpful and understanding support enthusiasts and they are going to help you out perfectly in order to make all the features work. They can diagnose it up in detail to ensure that they can figure out the right problem for you and you will be able to fix it up in the right manner.