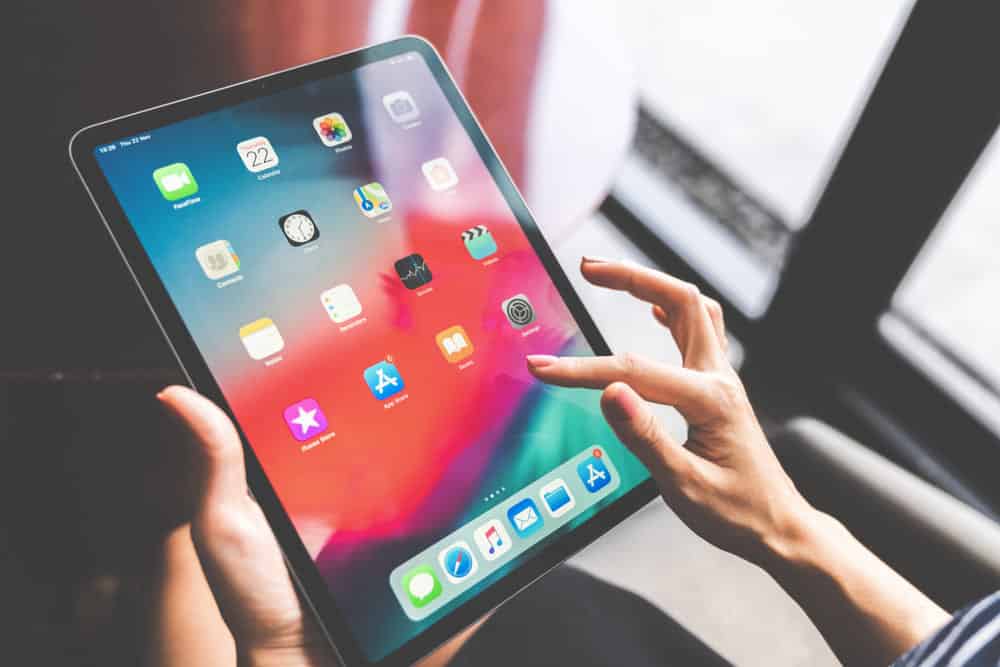 Apple supports the feature of WiFi Direct in the form of AirDrop; hence several ways allow the WiFi Direct to work on iPad. Almost every Apple device tends to connect to this feature; however, only employing AirDrop as iOS does not have direct access to WiFi Direct. While on the other hand, Android supports this feature natively. However, for either of the platforms, be it Android or Apple, there are some useful Apps created responsible for the establishment of a WiFi network that has the potential to share within two devices for the sake of communication.
WiFi Direct is second-generation WiFi technology, which allows users to have a mutual internet connection between two devices, i.e., the compatible device which possesses robust internet connectivity to provide an internet connection to those having no internet connection. All thanks to this technology for building up a mutual wireless connection making quite a lot of things easy for users.
However, speaking of iOS, they do not support WiFi Direct feature; instead, they form peer-to-peer WiFi support, which only works within the circle of Apple devices (iPad, iPhones, MacBook, etc.).
What Is The Preferred App For Both Android And Apple To Have Access To WiFi Direct?
Multiple Apps are designed to make the WiFi Direct feature available for the devices to connect. For instance, this one App named SHAREiT has the availability for both the Apple and Android. This App creates the pathway for the WiFi network where no desktop PC is involved as well as no WiFi network since it is the function of the App itself through Zapya competes with SHAREiT.
How To Set Up WiFi Direct On your iPad?
With the following steps, it is quite easy to establish direct communication between the other device and your iPad with no wireless router:
Click on the "Settings" icon over your iPad.
Go to "Network."
Select "General" for accessing the iPad's network settings.
Click on the "Personal Hotspot."
Locate down the button's list comprising the "Network Setting Menu." Here it will appear the Personal Hotspot menu.
Click on the "Off" button, which is labeled on the top of the menu. The button will slide to the left with switching "On" and turning blue.
Input your Wi-Fi credentials for the other device to log in for accessing your iPad as a Wi-Fi hotspot.
You are recommended to have a strong password. Note that if your devices are already connected to your iPad via Wi-Fi direct feature, they will lose the connection as soon as you change the password.
Is It Possible To Enable WiFi Direct Feature On The TV With An iPhone Or iPad Mobile Device?
For a record, yes, it is. To have it done, ensure that you have a reliable internet connection over your TV as well as your TV device is upgraded and have the latest system software. However, follow these steps:
Mobilize the WiFi Direct mode on your TV device.
Have the display screen on the TV where the key password is needed to be input to your iPad or iPhone.
Go to the WiFi in the phone's settings and turn on WiFi.
Click on the displaying TV device over your smartphone for password entering screen.
Input your WPA key password displaying on your TV screen.
Tap on "Join."
Give it a few minutes so that the connection gets established, and the Settings option appears on the screen.
If the SSID is showing a checkmark on your iPad or iPhone, along with the dashed lining, is displaying your TV side, congratulations your connection has established.
However, there is one thing to make sure that you enter the WPA password correctly so that you do not get to have issues in establishing an internet connection and re-attempting the entire steps again.
Once you are done with the setup, you are easily facilitated to share files and whatever data you wish to share between your TV and your iPad by applying with the application of iMediaShare software.
However, if you have got more queries and this information is not enough, you can get your hands on Apple Website for further guidelines about getting specific WiFi Direct applications on your iPad or iPhone.
What Are The Purposes Of Using WiFi Direct Feature?
WiFi Direct was created with some of the purposes. Here is the breakdown:
1. Quick File Share Capability:
WiFi Direct is one of the efficient ways to have a large number of massive files sent way quickly within a wireless set up connections. It works much faster than Bluetooth.
2. Printing Via Wireless Printers:
WiFi Direct handles large quantities of wireless information and data, which is considered ideal for legitimate wireless printing jobs.
3. Screen-Sharing and Screen-Casting:
Sharing screens on different devices within the network is possibly the most impressive feature of WiFi Direct. All sorts of fun games are all set to be played on your huge TV screens. Not only this, but users can also easily share family photos on their TV devices or digital portraits.
4. Fast Syncing:
Few devices operate with WiFi direct to speed up the syncing process by syncing large media files within lesser time. This feature of WiFi direct facilitates fast syncing, especially when volumes of new media have to be added at the same instant.
Final Verdict For Enabling Wi-Fi Direct On iPad:
To wrap it up, Apple products, i.e., iPad, may not play along well with the WiFi Direct feature, unlike Android, which works natively. However, there is this application of the Multipeer Connectivity Framework, which is used by Apple devices combining both the BLE and WiFi Direct to make Apple devices work with it.
Therefore, there is no WiFi Direct establishment of connectivity available, as Apple devices do not tend to allow the programmatic setting of the WiFi SSID and the passwords. Moreover, the peer to peer communication also does not support Apple devices implemented recently. However, as suggested above, there is an option to operate Multipeer Connectivity.