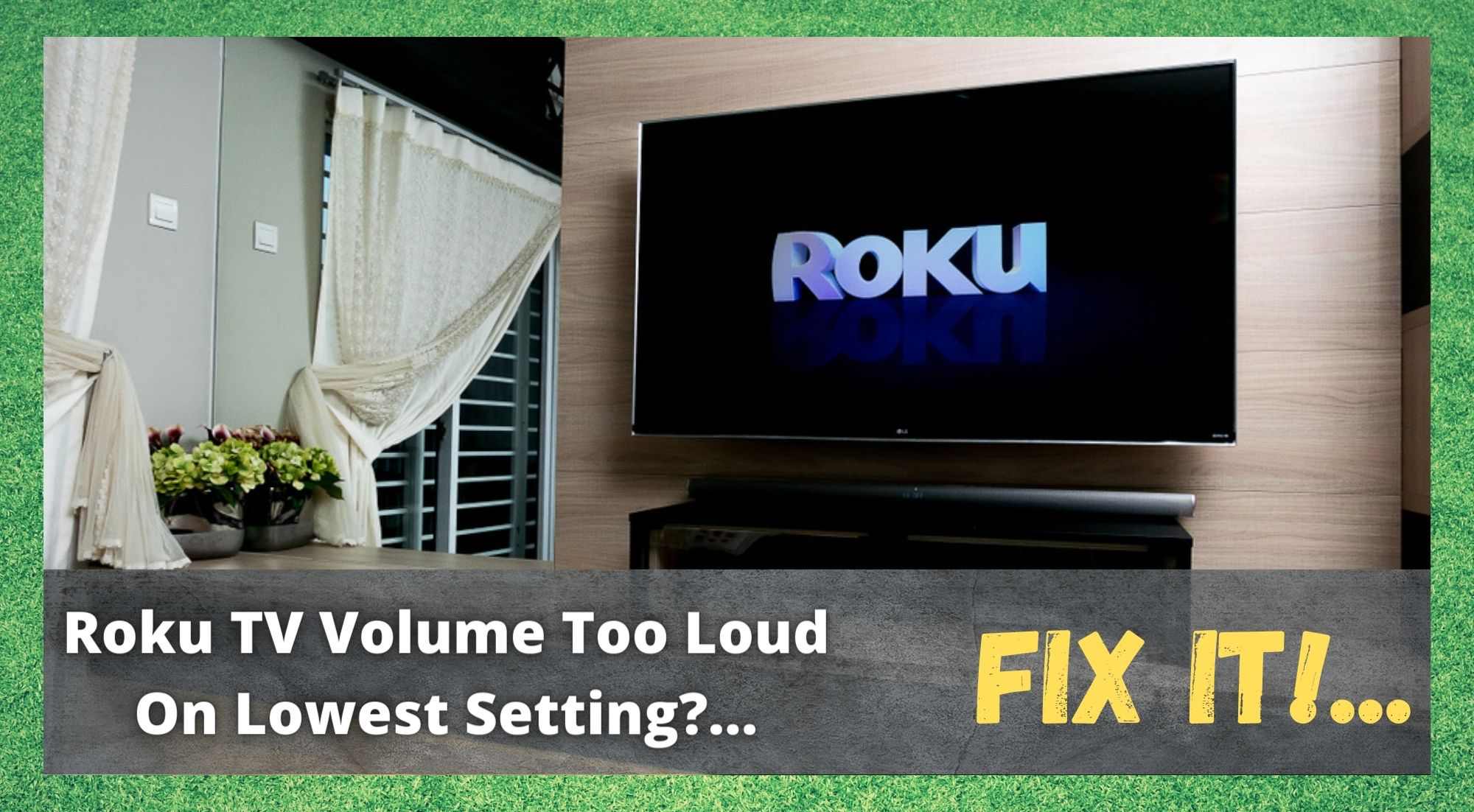 There are sometimes that you want your TV to be loud and slightly overbearing, like during a soccer match. There are times that you do not want this to happen. As much as we would love to listen to the match at maximum volume, so you can feel like you are in the stadium cheering your team on. 
The only problem is that sometimes the matches are late at night, or you may be sharing a house with people that do not share your love of the game.
Roku has received a number of complaints from their users regarding the volume. The users have complained that even if the volume is at its lowest setting it is too loud. This is quite a serious problem. This becomes a more severe problem if you light to watch TV late at night and you are the only night owl in the house. 
If you live in an apartment building you certainly cannot have a TV that is too loud and that you cannot turn down. We have compiled this article to help you with the volume problems of this video streaming platform.
Why Is Roku TV Volume Too Loud On Lowest Setting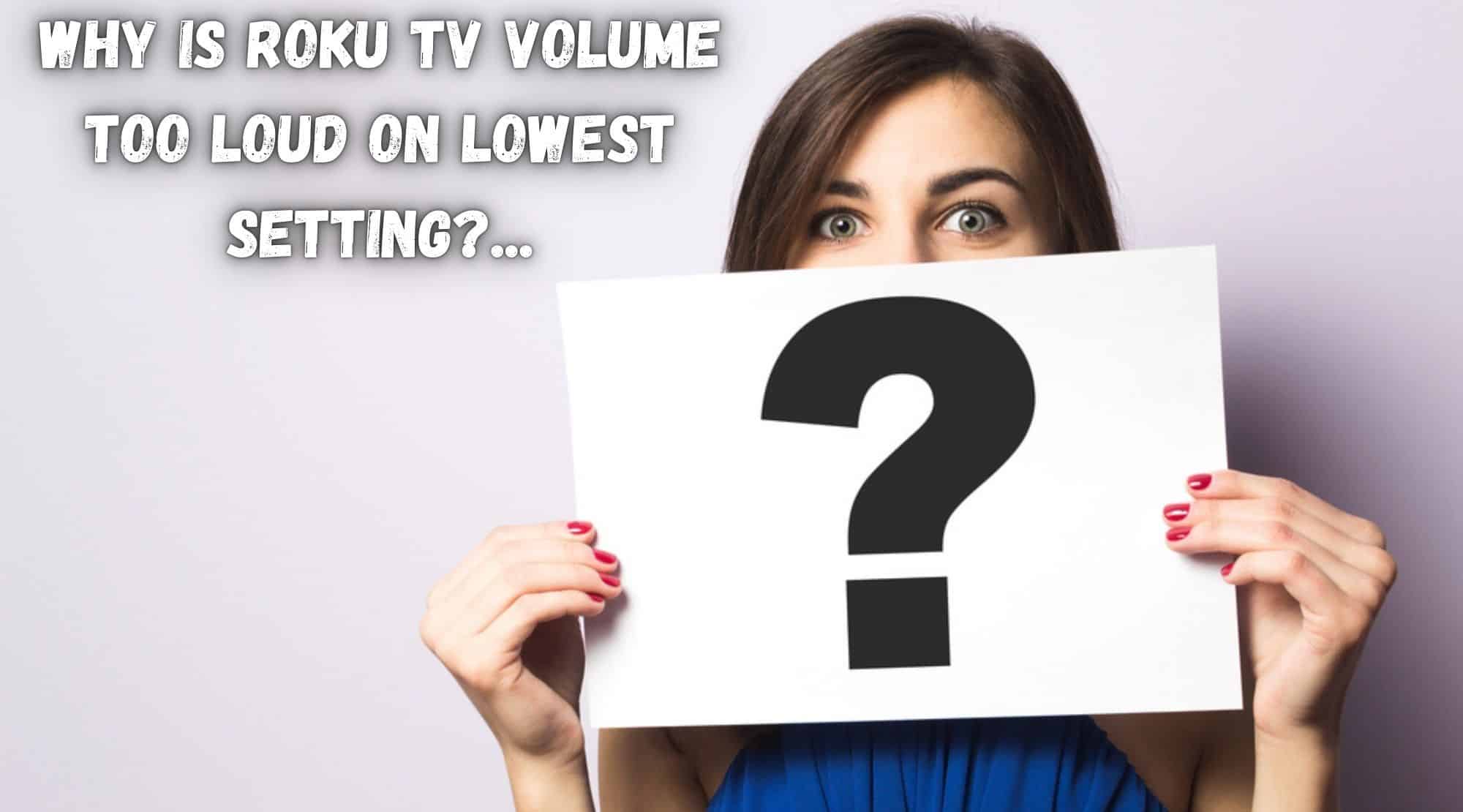 Roku is one of the popular online video streaming platforms. Roku enables you to access free and paid programming services. You have access to thousands of channels, with movies and videos to suit everyone's preferences. Of course, with any online streaming platform, video quality is vitally important. 
You want to watch your binge-worthy show with clear video streaming, Sound quality is a close second, and comes second only marginally because watching the video with poor sound quality is not as enjoyable.
Roku
Roku provides try to provide their customers with the best possible volume options. This includes the option to watch videos at the highest possible volume level; you can simultaneously turn either your television or the Roku app to the lowest volume setting. 
Sometimes this does not work properly and your TV is still too loud, even when it is on the lowest setting.
If you are having this problem you should be able to solve the problem, and your first step to doing this would be reading through our troubleshooting tips from beginning to end. If you have never heard of Roku audio and you are having a volume problem, this is exactly the article you need to have a read through.
How to Reduce Roku TV volume?
Did you know that Roku has a different volume mode? If not, don't worry, most people don't. Let's move on to see what can be done to fix this problem. Firstly you need to turn on the Roku TV and get your remote. 
Next, locate the star button (*) on your Roku remote and press it. After doing this, you will see the option for volume mode.
You will now need to use your arrow keys to go to the volume mode option. You will see there are two different options in the volume mode:
The leveling option is very convenient. This volume mode is designed to prevent the need to change the volume when you are changing from one channel to the next. 
The volume will remain the same when you change channels, so you will not need to change your volume every time you go to the next show. This is actually a very useful feature that is enjoyed by many.
As an added benefit the leveling eliminates the terribly annoying loud explosions and quiet conversation problem. The sound will automatically go softer when there is a loud noise like an explosion or very loud intro and louder when the sound returns to normal. 
This is an exceptionally helpful feature, as often times you spend more time worrying about the volume than enjoying the show.
Roku knows that not every member of your family is a night owl. That is why Roku has included the night mode, so the rest of the household can get some sleep while you are watching your favorite show. 
This setting changes the volume to a softer level. Your television may be too loud because you are not selecting the perfect setting for optimum usage.
To rectify the setting you will need to perform the setting while you are watching the Roku official channel. The star button will work differently on the official channel than it does on the mobile application. Once you have changed the settings to suit your needs you should
Conclusion
This article should enable you to fix the problem without too much of a problem. You will have the ability to change many settings in the audio option on your Roku TV menu. Including bass and so much more. If there is still a problem with your audio; where the TV is too loud you may have to contact the Roku support team.
Roku understands that sometimes the speech is a little different in different shows. In some shows the soundtrack is very clear, in others it may not be quite as clear. That is why they have a range of speech clarity choices in their sound option too. 
Roku have thought of everything when it comes to sound quality. The small problem with the volume can be fixed. With the other benefits Roku offers on audio, it is certainly worth the effort.
Roku uses in house support, this means that Roku will not charge you for the support they can offer. When troubleshooting suggestions fail to work, the support team can be your best friend. 
They will be able to help you through other troubleshooting tips; and will get you to enjoying your shows at your chosen volume as soon as possible. Roku clearly knows the importance of having a good sound, or they would not have so many options to make your experience as amazing as possible.