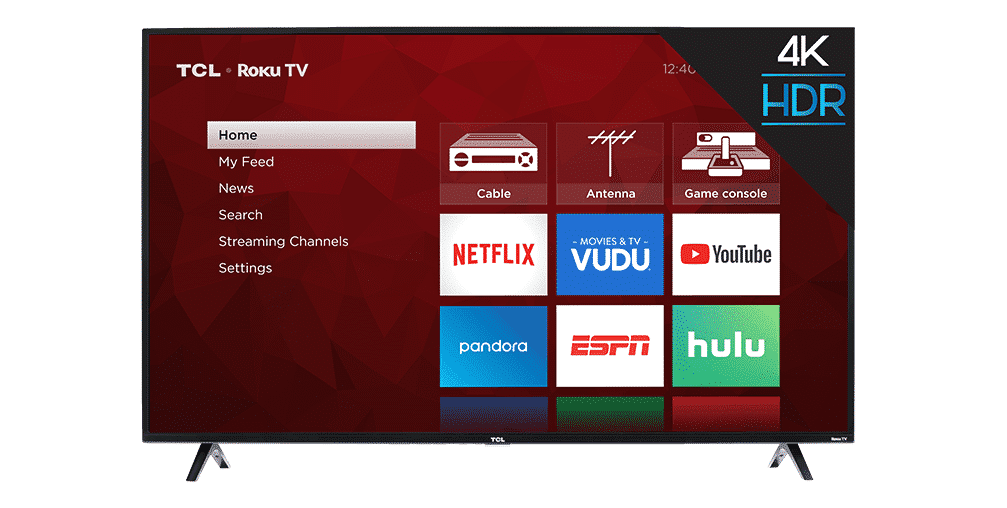 Every single electrical device, whether it be a laptop, mobile phone, desktop computer, or television, needs some sort-of electrical wiring to function properly.
In the realm of audio inputs/output, we have the analog audio outputs that consist of RCA, surround sound, Mini-stereo, RF coaxial, speaker wire, and XLR output. The second category is digital audio outputs, which consist of Displayport, SPDIF coaxial, USB audio, HDMI, and Toslink. Toslink is the official name used to identify the optical audio output port (Toslink port) or the input wire (Toslink cable) of an electrical device.
TCL Roku TV Optical Output
A standard TCL Roku TV has three different audio outputs, a 3.5-millimeter jack (analog audio output), a digital optical out (Toslink), and at least three HDMI ports.
The Digital Optical Audio Out standard was introduced by Toshiba in 1983. The standard was originally created to use with compact disk players, which is why "digital optical audio out" is often termed as TOSLINK or Toshiba-link.
Most of the wires/cables used by a TCL Roku TV for audio input/output send/receive data using electrical signals. As mentioned above, TCL Roku TV has three different audio outputs.  Analog and HDMI outputs that use electrical signals to transfer audio/video data and "digital optical audio out" that uses optical fiber to transfer audio data only.
How to find the TCL Roku TV optical output?
According to TCL, every single one of their TCL Roku TVs has digital optical audio out. The optical-output is located on the back of a TCL Roku TV and marked with a white-color box that says, "Digital Audio Out (Optical)."
The optical output has a unique, U-shaped indention that glows in a bright red color. All of these symbols and indicators make it easier to identify, locate, and use a TCL Roku TV's optical output.
Is it necessary to use a TCL Roku TV's optical output?
The "digital optical audio out" standard was created in 1983, meaning it has been in development for more than thirty-five years. But why is it that the HDMI cable, invented in 2002, is more popular than the digital optical audio out standard? The reason is simple, HDMI can support both audio and video input/output, HDMI supports high-resolution audio formats like DTS HD Master Audio and Dolby TrueHD, HDMI supports multi-channel audio at multi-sampling rates in one cable, lastly, HDMI provides higher bandwidth than SPDIF coaxial and optical fiber cables. But even though the TCL Roku TV's optical output cannot, in no way, compete with its HDMI port for video systems. The optical-output port still has some use when paired with TCL Roku TV's audio system.
The TCL Roku TV's optical output is still capable of carrying up to 7.1 high-resolution channels. The TCL Roku TV's optical output does not support high-resolution audio formats. But its audio format quality is still better than the analog audio output's format quality.
If the TV has a free optical output port, you can use it to connect older audio gears to your TCL Roku TV.