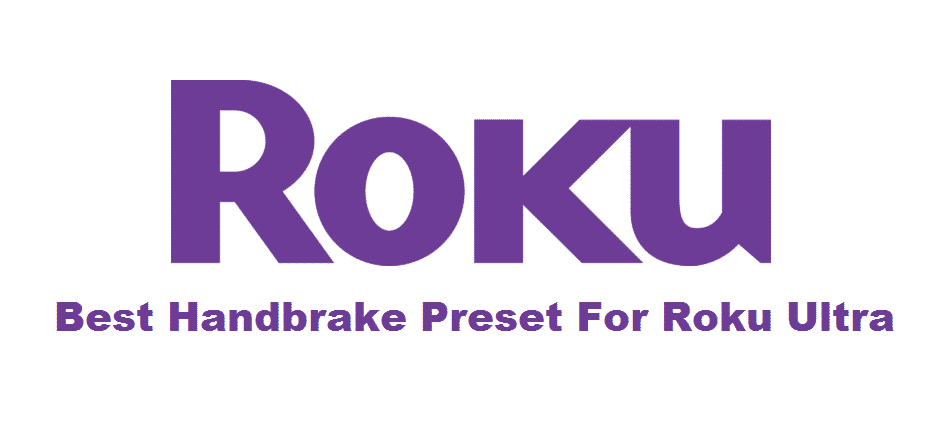 Over the course of time, Roku has come up with a wide range of media devices to meet the diverse users' needs. Roku Ultra is one amazing streaming service designed for people who want to give up on cable connections. However, users need the best Handbrake preset for Roku Ultra for encoding videos with optimal playback for the USB channels. The Handbrake preset is preferred because of the high-end output. In this article, we are sharing the best Handbrake preset!
Importance of Handbrake
The pro video encoding software can be used to optimize the video size, format switching, quality, image cropping, and subtitles. Handbrake is designed to utilize Libav for handling the media and offers high-end support to multiple operating systems, inclusive of Roku.
Best Handbrake Preset For Roku Ultra
For Roku Ultra, you can use the latest nightly build because it's designed with higher usability and stable performance. For the Roku preset, you need to take the first step with high-profile presets. We suggest using the default x264 settings because they are well-reputed with seamless performance. Even if you want to modify this default setting, make sure you know the jinx.
Things To Keep In Mind
While devising the best Handbrake preset for Roku Ultra, you need to keep in mind the following points;
Check the large file size option if the output size is more than 4GB
Change the Modulus to 16 and Anamorphic to none to ensure the highly compatible content
As for the filters, change the settings from denoise to weak because it not only reduces the file size but promises maintenance of visuals
If you want to ensure better video quality, make sure that you choose an average bitrate ranging from 20 to 22. In the same vein, the slow preset will increment the encoding time with better performance. As for the default x264 tune, you can use the animation or film options
For seamless audio output, change the dynamic range compression to 1.0, which optimizes the compression (you can use the 160 bitrates since it offers the translucent and unhindered audio quality)
For Roku Ultra, you don't need to worry about chapters but do enable the "create chapter markers" just to be safe for future
As for the notes, stick to 720p resolution because it improves the visual quality