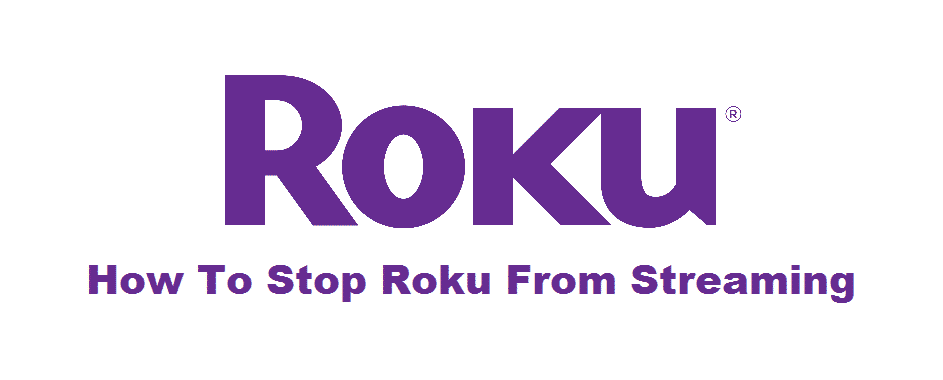 ROKU TV presents you with some of the best features out there that are hard to find otherwise. These features bring convenience and pleasure to you at most times, but sometimes you can also find a hard time getting the right edge of them. This can cause you some trouble too and you must understand how ROKU TV and Streaming Devices work so you can enjoy them at your best. A thing that you must know about ROKU is its streaming.
How To Stop Roku From Streaming
ROKU Streaming
You might have noticed, but ROKU is still connected to the internet even if you have turned the TV off. This is not a big deal if you are on a plan with unlimited bandwidth, but those who have limited data are concerned about this feature consuming their data.
ROKU essentially connects with the internet to continue streaming so you can play the video right from where you left it when you turned the TV off. It also checks for updates and features periodically over the internet when not in use that would consume some amounts of your data. Although the data consumption on this feature is minimal if you are concerned about this, here are a few things you can try.
1) The home button method
If you have left your ROKU device on and turned off the TV, the streaming will keep going on because the device has not received the signal. The working at the device is going on as usual, and only your display is turned off. The best thing to do in this case is press the home button on your remote so your streaming app is terminated and you are brought back to the home page.
This will essentially eliminate the large amount of data that is being used on ROKU for streaming, and you will still be connected to the internet so your ROKU can check on the updates and notifications. This is the optimal way to get rid of excessive data usage on streaming while you are not watching the TV.
2) Turning the Internet Off
This option might sound a little absurd to you, but you can also keep the Wi-Fi on your ROKU off while not in use to avoid extra usage. This will cause a lot of hassle for you as you will need to disconnect and reconnect over the Wi-Fi connection every time but it will save all the data for you if you are really concerned about consumption or you are on a thin package with a low threshold.
3) Unplug the ROKU
While there is another option that you can use, it is also not the best one. ROKU downloads the updates and features for you while not in use so you don't need to do it if you want to ensure a seamless experience on your ROKU. However, to save the data, you can unplug ROKU as well and it will not be getting any power so will not be able to consume any of your data.