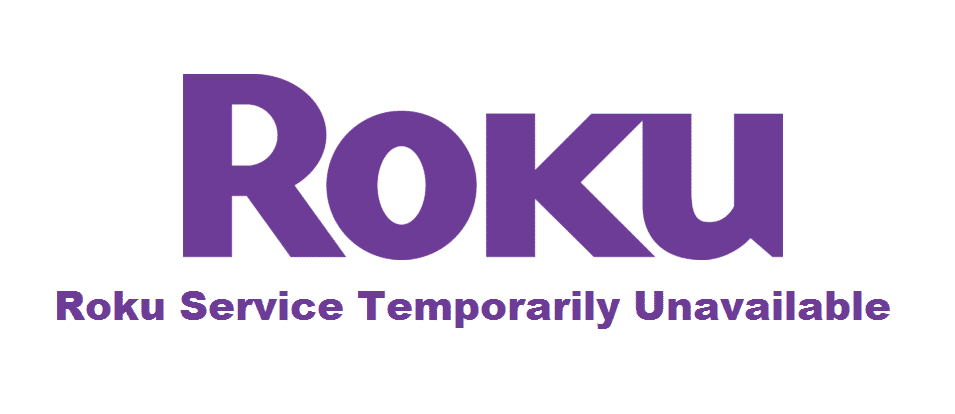 Roku service has become an absolute necessity for people in need of entertainment. That's to say because they have multiple digital media devices and streaming services. Some Roku users are struggling with "Roku service temporarily unavailable," and they don't know what it means. So, let's see what this error or pop-up is all about!
Roku Service Temporarily Unavailable
The first and most significant reason for the error is the Roku service crash. That's because when the Roku service is congested and thousands of people are hoarding the network. So, it is better to check on the Roku website or Twitter because they tend to notify the server down issues there. However, if you cannot find information on official handles and websites, you can use the third-party websites, such as;
IsItDownRightNow?
On this website, you can access the server performance and functionality charts. In simpler words, the graph will tell if Roku service is down at the moment or is working find.
DownDetector
This is a similar website that regularly checks the performance and workability of the Roku streaming service. They check the outages and collect real-time data. So, you can check on this website for the service outage.
1) Browser Issues
If you are having a temporary unavailability error, there might be something wrong with the browser. The browser issue can be fixed by providing the full refresh by hitting the Ctrl and F5 button at the same time. This little trick can be used on Google Chrome, Firefox, and Internet Explorer. In addition, to refresh, you can clear the cache. This is because clearing the cookies and cache from the browser will direct you to the latest webpage.
2) DNS Settings
DNS stands for domain name system through which site's IP address is identified. This is to make the website identifiable. In this case, you can clear the local DNS cache to make sure you have the latest cache, as provided by the ISP. So, for clearing up the local DNS cache, follow the below-mentioned steps;
Hit the start button and open the command prompt
Type "ipconfig/flushdns" in the available field and press the enter button
In addition, you can try using some other DNS platforms, such as Google Public DNS, since it's free to use and has exceptional service.
3) Reinstallation
Well, if nothing is working out for you, there are chances that the Roku app or the device is not updated. In the case of the Roku app, you should delete the app and reinstall it to get rid of the issue. On the other hand, you need to update the latest firmware on the streaming device, and the unavailability issue will be taken care of.