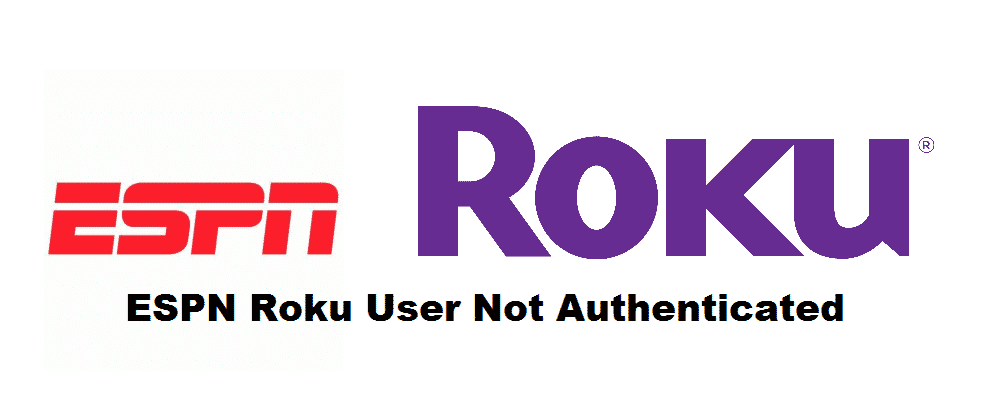 Who in the globe does not want to enjoy the sport? Whether it is soccer, baseball, or basketball, sports are watched in every corner of the world. If you love to watch sports online, then there is no better place then ESPN. ESPN has become the trademark channel for streaming sports.
But, there were some issues reported while streaming ESPN through Roku. Many of the Roku users have a complaint about user not authenticated issue while trying to connect ESPN on Roku. There may be such issues, and we have brought this article for you to resolve these issues. So, give this article a good read for resolving your issues.
ESPN Not Authenticated For Roku User
It'll be a hard thing to swallow when you see your ESPN not authenticated while using Roku. You may miss a movie and watch it later on, missing a soccer final will be indigestible. So, keeping mind all the difficulties you face, we will enrich you with some of the best solutions to overcome this issue.
1) Reauthorization 
This issue may be different, but the most common reason is that the channel needs reauthorization. ESPN is one of those channels that need reauthorization every few months. Sometimes the channel needs to be reauthorized to start working again. If this is the case then it will be a child's play for you to resolve.
For reauthorization, you will be given a new code to enter for the ESPN to start working again. The first and foremost thing you need to do is, go to the setting and sign out. After doing this, reload the page and enter your email and password. Now you will see the new code on the screen. Without wasting any time, enter the new code, and you are free to enjoy your channel back again.
2) Public IP Issue
Sometimes you are authorized, yet ESPN is not Authenticating. It can be due to changing public IP. For resolving this issue, check your public IP using Google. Keeping in mind that you need to do it while using your home computer.
Once you have noted the IP, go to bed and then check the Public IP the next day. If it differs from yesterday, then it is sure that the service is dropping during mid-night. It resets the new IP and leads to authentication failure.
To resolve the issue, you need to unplug your Roku device for a minute or two. After it, plug in the device again, and you are good to watch ESPN again. Both of the issues mentioned above can be the reason for your ESPN authentication failure. Try the solution provided for each issue, and you will be able to reaccess ESPN.
Conclusion
In the article, we have provided you with some of ESPN authentication issues and their simplest possible solution. Roku Guide provides every solution mentioned in this article. After getting through the article, you will find yourself capable enough to resolve such issues.