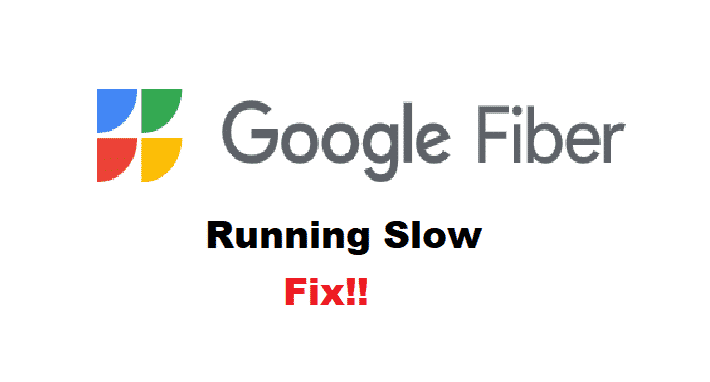 Using an optic fiber internet service like Google Fiber at your home can be amazing. The connection has high speeds that allow you to run anything without any issues. Even streaming videos in 4K or downloading huge files should provide you with no problems.
This is exactly the connection that is mostly used in large businesses and offices. Even after this, there is still a chance that users might be running into issues with their connection. Recently, some people have been complaining that Google Fiber is running slow. If you are also getting the same issue then here are some troubleshooting steps to help you out.
How to Fix Google Fiber Running Slow?
Check Background Usage
Google Fiber running slow should not be a problem in most cases. This is because even though there might be a lot of devices on your connection, the service is still fast enough to handle these. Even though getting a slow speed on Google Fiber is rare, the most common reason for it will be background usage. Some people also pair up their connection with Google Fiber TV service.
If you also use this then make sure that you do not have it running on several devices. Additionally, you can lower the resolution for your videos to speed up your connection. Streaming in 4K or 8K will drain your internet bandwidth no matter how fast your internet is.
Currently, the speeds available and not able to handle streaming these videos while also using the internet. You can also try limiting the bandwidth for your TV to help in allowing other devices to get speeds. This will save you the trouble of having to switch off Google Fiber TV every time you have to use your internet.
Check Cables
Using a wired connection ensures that you will get the best possible speeds. Although, if you are noticing slow speeds when using an ethernet cable. The problem might be with your wire instead of the internet itself. This is because some ethernet cables are not able to transfer speeds that Google Fiber provides.
You will have to replace your current ethernet wire with a new one. Though, make sure that you go through its specifications before purchasing it. You can choose a cable that supports 1 or 2 Gbps of transfer rates depending on what connection you are using. Simply installing the new wire should fix your problem.
Check Router
If you are using a third-party router with your Google Fiber connection. Then the problem mentioned above is most likely the reason. But along with the wire, you should note that even routers have a limit to the speeds they can provide.
You will have to search for a new router that can push out signals with these speeds. You can even contact Google to get a router directly from them. Although, there are tons of companies that have great devices that will provide you with additional features. This is why you should go for them instead but make sure that you go through their specifications properly.