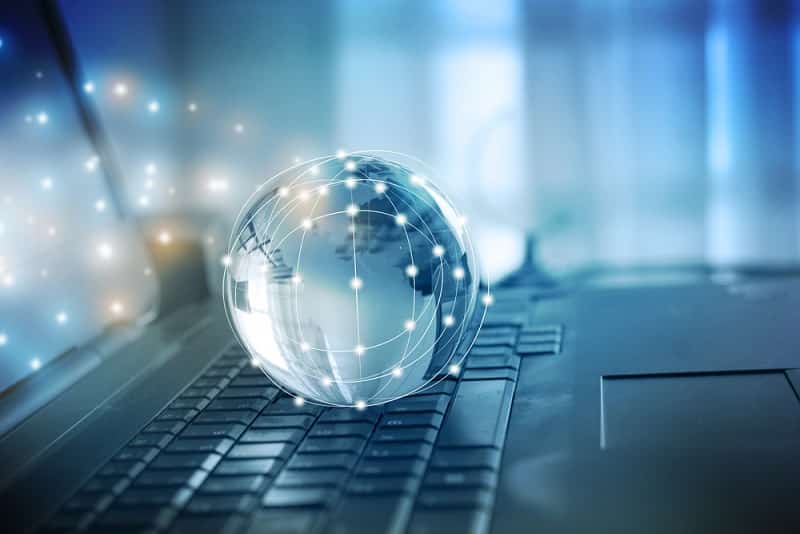 Business satellite internet is just how it sounds. It is a satellite internet service designed for commercial businesses. If your business operates in a rural location or any place which does not have access to traditional cable or DSL internet connection services, then you will want to purchase a business satellite internet plan. It gives you fast broadband internet speeds and fast customer support.
Business Satellite Internet
There are a limited number of companies in the United States that provide business satellite internet services. The two biggest companies which do are HughesNet and Viasat Exede. Let's discuss each company's services now.
HughesNet
HughesNet offers its business satellite internet service to a variety of different businesses, such as doctor's offices, home offices, farms, retail stores, restaurants, and any other business that needs a high-speed internet connection. HughesNet offers the kind of broadband speed that businesses require in order to sustain their productivity.
You don't need a big business in order to benefit from these services. HughesNet has designed its business satellite internet services specifically for small businesses. That is why there are multiple plans available which can accommodate businesses of any size.
Every plan includes daytime data access that ensures a high-speed connection between 8AM and 6PM. The plans also have anytime data access, which allows you to access the internet 24 hours per day, 7 days per week. Since there are no hard data limits, users receive unlimited data with their plans. This means that HughesNet will not cut off your internet service or charge you extra for using too much data.
With built-in Wi-Fi, business owners can use their laptops and mobile devices to connect to the internet wirelessly. In fact, seasonal plans are available for certain businesses, such as construction businesses, which need temporary internet access in different locations.
Viasat Exede
Viasat Exede offers business satellite internet service plans too. For as little as $50 per month, a business owner can receive satellite internet wherever they're located. Viasat Exede is available throughout the United States. The installation can be completed in up to 5 days, depending on your location.
In most locations, you can get connection speeds as high as 35 Mbps. In some areas, the connection speeds even go as high as 100 Mbps. This is 10 times faster than the standard DSL internet connection.  So, if you think that satellite internet gives you slower speeds than standard internet connections, then you better think again. Viasat Exede offers plans with internet connections that are far superior to DSL in terms of speed.
Like with HughesNet, Viasat Exede offers unlimited data plans so that businesses can always access the internet without losing their connection due to overuse. A professional team of customer support representatives are available 7 days per week to answer questions and address customers' concerns. The installation of the satellite internet takes just a couple of days and then it'll be fully functional.
Viasat Exede satellite internet services are compatible with other important business applications, including point-of-sale (POS) transactions, Internet of Things, downloading files, cloud backup, and voice over IP (VoIP). It is also common for businesses to choose satellite internet as their backup internet connection in case their primary connection goes down. That can be a lifesaver for any business which fully depends on their internet connection, such as online businesses.
Understanding Data Caps
Each company advertises "unlimited data" or "no hard data caps" for its business satellite internet services. Viasat Exede, for instance, offers plans like Unlimited 12 with 75 GB and Unlimited 60 with 150 GB. Despite each one being "unlimited," their corresponding data limit refers to how much data they can download before their connection is no longer prioritized.
In other words, the user can still access the internet after their data limit has been used up for the month. The only difference is their connection might not be as fast as it normally is. Due to network congestion, satellite internet customers who haven't gone over their limit will be prioritized over the ones who have. You'll still be able to perform basic internet functions like check email and visit websites. Just refrain from watching video streams or download content which eats up bandwidth.
Fortunately, as a business owner, you probably won't be spending too much time watching YouTube videos. The only thing you really must be careful about is your Skype video chats. Think about conducting text chats and emails for your communication needs in order to keep your internet connection speed moving quickly.