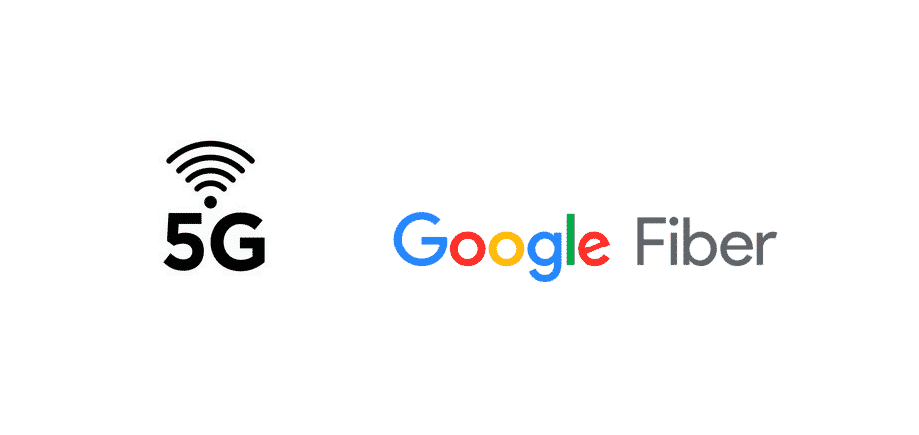 Getting the best and fastest internet is not only a wish for everyone but it has also become the need for most of the people out there as well since all our lives are wrapped around the internet.
Whether we need the internet for entertainment purposes, to stay connected with friends and family or it might be for some business purpose, we need the best internet coverage, stability and fastest possible speeds as well to make it work for you. There are a lot of different internet options for you to choose from, but they might all not be the best one.
5G and Google Fiber are comparable as they are faster in speed than the other options, but there is a lot of difference between them and you need to know that if you are looking to choose between these.
To make it easier for you to understand and make the best decision, you will need to evaluate your needs first. If you are looking to choose between the 5G and the Google Fiber, there are quite some factors that you will need to consider while making the decision for having the internet for your needs.
5G vs Google Fiber
5G
5G is basically the 5th Generation of mobile networks and that allows you to have extensively fast speeds, better signal strength and stronger coverage as well. But that is not all about it, and 5G is a lot wider than simply choosing an ISP for you.
5G is a technology and there are several mobile carriers that are offering 5G in the US. That is why, you will have to ensure that you are not only checking up on the 5G technology, and weigh all the pros and cons but you will need to consider the carrier as well.
5G got great speeds and it can go up to 4 Gbps that is immensely good and it would be double than the Google Fiber in optimal conditions but that is not all. These speeds depend on signal strength, the location you are in and the device compatibility as well.
You will have to be worried about a lot more than simply choosing the 5G and go rolling with it. Another factor that you will need to consider is that it is not some Wi-Fi but it is about getting a better internet service on your cellphone.
Needless to say, that there are overages and data limitations that you will need to be specifically careful about as that can mess your budget considerably if you are not taking them seriously.
Overall, 5G would be the best option for you to choose if you need to connected with the high-speed internet on the go and you cannot afford to be disconnected with the internet. However, if you are looking to power all the devices at your home and have affordability at the same time. You will have to reconsider the choice.
Google Fiber
Google Fiber is one of the best internet services that you can get out there. It powers up your premises with the fastest Fiber Optics cable that are not only great to ensure the best possible speed that goes up to 2 Gbps but it also has the best stability, security and coverage as well.
Google Fiber might be the best option if you are looking for a solution for powering up multiple devices at your place. Google Fiber is not only highly fast and stable, but it is also affordable and you will not have to worry about breaking the bank either while getting the best internet service for you.
There are certain factors that you will need to count in and they might feel like weighing towards the Google Fiber, but you also need to know that Google Fiber is only available in limited areas at the moment and you might not be in the coverage area.
So, before you get excited you will need to check on that and if you are in their coverage area, that would be the best solution that you can get in order to have the right and affordable internet coverage for you. So, Google Fiber can be chosen any day if you want the Wi-Fi that is fast and affordable at the same time over 5G.