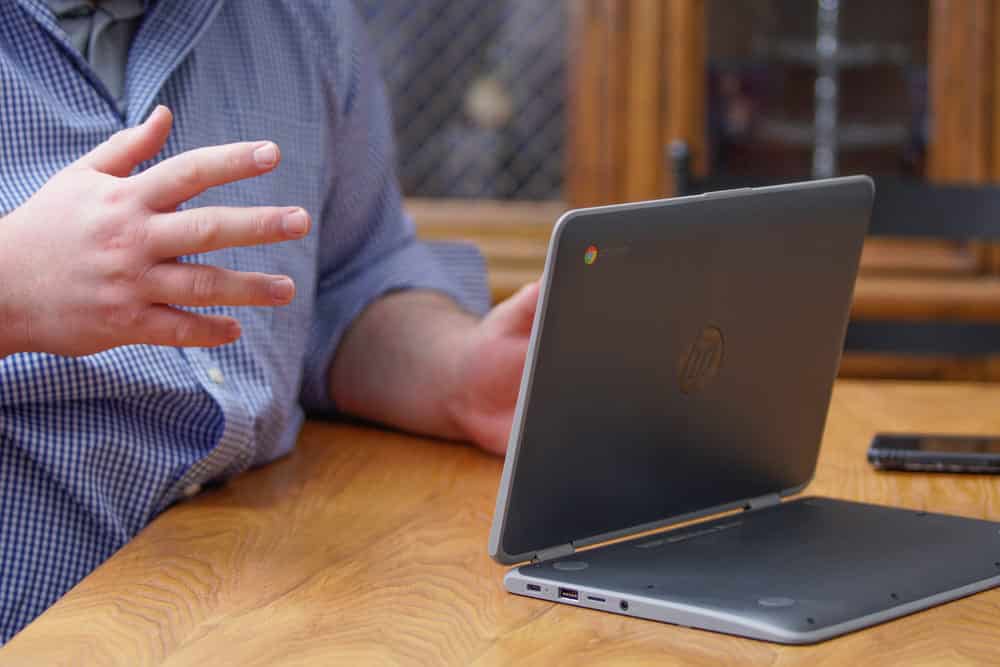 Chromebook is the new name of utility as it allows you to have a bigger screen, keyboard, and access to tons of features with the right power to get all the basic stuff done.
The best thing about Chromebook is that it runs its own Chromium OS that is feature-rich and allows you to have the perfect access to all those applications and extensions that are available on Chrome. This will allow you to get the work done no matter where you are, and of course, the Wi-Fi connectivity is there.
Chromebook Keeps Disconnecting From WiFi
The Wi-Fi connectivity on Chromebook is pretty great, and there are optimally no such problems that you will have to face on the Wi-Fi connectivity. Yet, at times there can be a certain issue such as your Chromebook might keep disconnecting from the Wi-Fi and that is certainly not something that you would want to have.
A few things that you will have to check, if your Chromebook is disconnecting from Wi-Fi frequently are:
1) Restart the Router
First things first, and there are multiple issues, errors or bugs on the router that might be the reason behind this problem and you will have to fix them in order to make it work perfectly for you. It goes without saying that restarting is the basic and oldest trick in the book of troubleshooting as it can get you out of most of the tight corners that you might be facing.
So, you just have to take the power off your router for a few minutes and let it sit like that. After that, you will have to plug in the router back and connect it with the power. This is going to solve the problem most of the time for you on the Wi-Fi connection and you will not have to deal with any such problems afterward.
2) Check DNS Settings
Another thing that you will need to keep in mind is that Chromebook runs the Chromium OS and if you are changing any settings within in Chrome that are related to networking, they will be changed on your Chromebook as well and will make you face such problems with the internet connectivity overall.
Hence, you need to be careful about the DNS and if you are using some application, or extension that is messing with the DNS settings, you will need to remove that from your Chromebook and then reset the DNS settings to default. This is going to help you out most of the time in fixing the issue. Be mindful that you will need to restart your Chromebook after you are done restoring the settings to default to make it work optimally.
3) Get Rid of VPN
At times, unpaid and free VPNs are the culprit behind such errors and problems. The reason is plain and simple and since these VPNs are not premium, their connection is usually not reliable and will cause you to have inconvenience with such problems on your network like Wi-Fi being disconnecting again and again.
An easy fix to this solution is to get rid of any VPN application or extension that you are using on your Chromebook. Even if you are using some manual proxy settings to connect securely over the internet, you will have to let them go as well.
If it is unavoidable for you, the best course of action would be to get a reliable and paid version of the VPN that will not have such problems with the internet that can cause you to have connection problems with the Wi-Fi network.
4) Enable DHCP
Most of the time, this problem that keeps disconnecting your Chromebook from the Wi-Fi network is caused due to the DHCP issues. Dynamic Host Configuration Protocol assigns IP Addresses to all the devices that are being connected to your network automatically.
And if there are some problems with the DHCP, it will cause you to face such problems. So, you will need to make sure that you are enabling the DHCP on your router and the Wi-Fi network by accessing the router dashboard. Once you get that sorted out, you can connect with the Wi-Fi network again, and it will be pretty stable without causing you any problems at all.