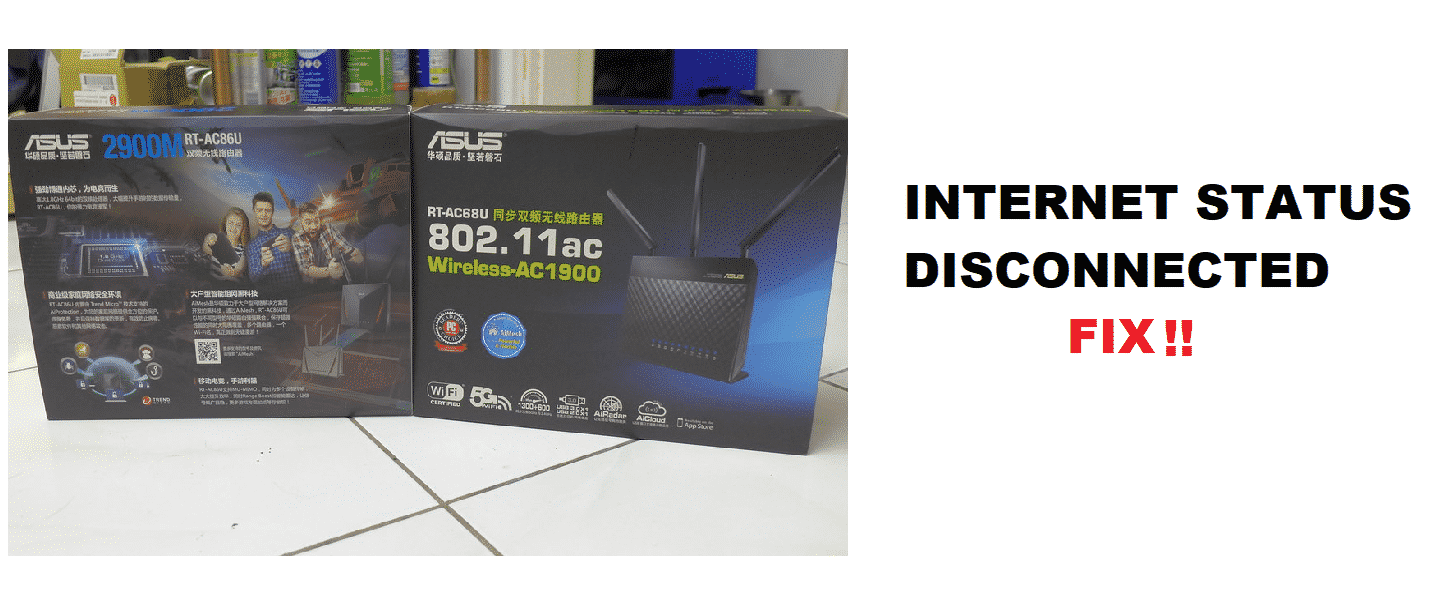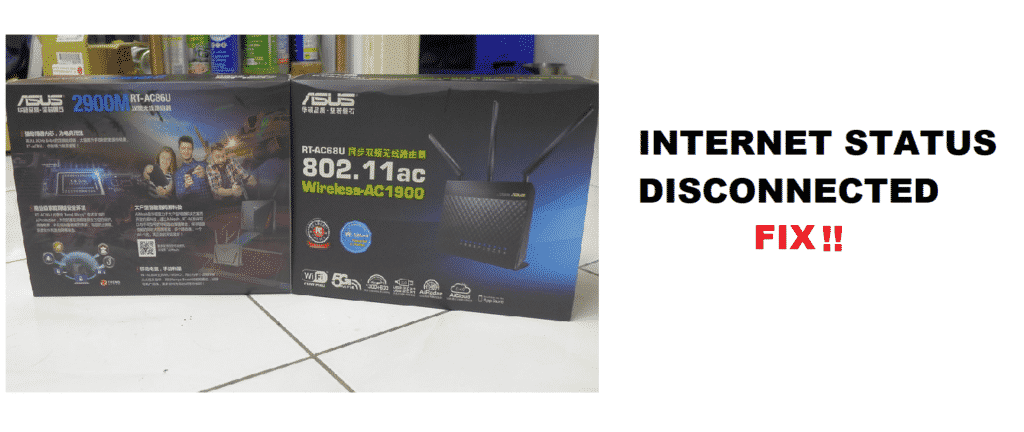 Consistently seeing the same status of "ASUS RT ac68u Internet Status Disconnected" gives you sever type of headache. No one wants their internet to go down completely when they are in the middle of sending an important email, browsing their favorite website, streaming to their loved shows, so on. There is no point for users to face dis-connectivity issues.
We have been known about the powerfully impacting performance of the new ASUS RT ac68u router, it hasn't failed us yet. However, sometimes the users are facing unprecedented connectivity issues with this router. The best thing is that these issues can be easily diagnosed. All you would need to do is reading on this article and quickly perform the given easy and straightforward troubleshooting solutions.
Before we jump to the troubleshooting solutions let's take you to the factors that cause your ASUS RT ac68u router to show Disconnected status.
Why ASUS RT ac68u Showing Disconnected Internet Status?
Your PC and other devices are built with limited versions of software programs as well as hardware. If they are not compatible with your device anymore, your internet connection would hardly show any working.
Other major factors for your ASUS RT ac68u internet to show dis-connectivity status are:
Errors in ISP address.
Improper arrangement of cable connection.
Your IP is conflicted.
Mac Address Cloning Problem.
How To Troubleshoot ASUS RT ac68u Disconnected Status:
The troubleshooting solutions to fix ASUS RT ac68u connectivity issues don't require to be tech-savvy or specialist. Here are some basic fixing solutions for ASUS internet users to get their internet-connected again.
Check Your Cabling Connection:
First of all, you would need to check if all the hardware devices are connected tight enough to sustain the connection. The unassembled and improper connection would never let your router connect to the internet/modem. Make sure to connect them properly. Moreover, immediately fix any damage to the devices if there are any. Bring the replacement.
Check The LED Indicators:
If the LED indicators are not glowing properly then fix this issue ASAP.
Here is how you do it:
Power off your ASUS RT ac68u router.
Wait for a minute.
Power your router back on again.
Now check the cable connection between the ASUS router and modem. Your modem is required to have a connection from WAN via the port of the Asus router.
Now make sure that your internet status shows Connected. To locate this, connect your modem back to the router and all other devices. If it still doesn't show the connected status, proceed further.
Check Devices' Accessibility To Get SSID Address:
Make sure to reboot your ASUS router if the devices can not get connected using your router's existing ID and passwords.
Update Firmware Version:
After confirming the above steps, make sure that your installed Firmware is updated. Why? Because the outdated versions can trouble your ASUS router while connecting to the internet.
Conclusion:
With the above-mentioned steps, you can efficiently solve the ASUS RT ac68u router's internet disconnected Status issue. Moreover, you are recommended to never let your router overheated.