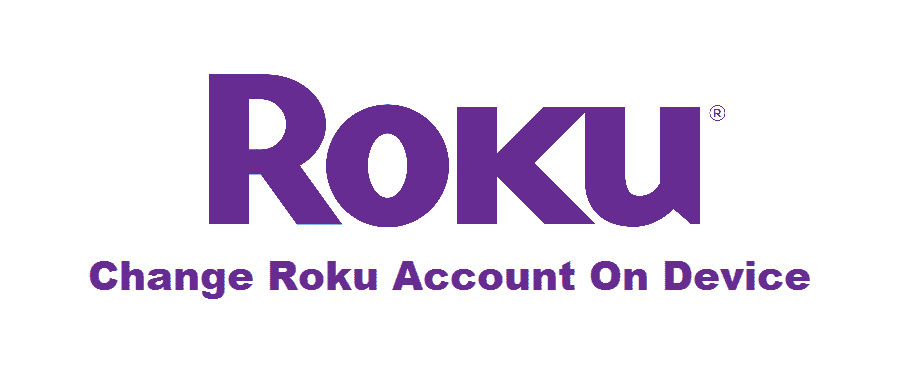 ROKU is one of the best streaming devices available around the world. They allow you to manage all your settings and data as you like it. In fact, ROKU TVs and Streaming devices allow you to create a ROKU account that you can use to keep your preferred settings and your personal data saved online so you can use it at your liberty. Not only that, but you also get to enjoy a better experience with ROKU accounts as you don't have to worry about keeping your login credentials for other apps like Netflix every time. They will be saved on your ROKU account and you just need to login to your ROKU account to get your settings and data on any device.
How To Change Roku Account On Device?
The Catch
While you can connect as many devices as you want with one ROKU account for them to share your personal preferences and login credentials, you cannot use more than one account on a single device. That means you will have to logout of your current account and login to some other account if you wish to change those settings and that is not an easy thing to do. The process is not that complicated at all, but it requires a bit of time and can be a hassle sometimes as well.
If you want to know how to change the ROKU account on your ROKU TV or streaming device you might have. Here are a few steps that you need to take care of.
1) Reset Your Roku
To start with, you will need to Reset your ROKU device. In order to do that, you will need to click the home button on your remote. Once it appears, scroll down and open the settings app. Once you are in the settings app, scroll to system settings. Under the System Settings menu, you will find the option to access Advanced System Settings. Once you have accessed Advanced system settings, navigate to Factory Reset option, select OK and enter the right credentials if asked to reset your device to factory settings.
After you have completed the process, your device will be signed out from the current account and you will get to set it up from scratch just as you would setup a brand-new device. This is the perfect method to choose if you are looking to wipe all the settings on your device as well and have your own account logged in. After the device restarts after reset, it will ask you to enter using your login credentials.
2) Deregister the device
If you are connected to the internet, you can also deregister the device from your ROKU account. In order to do that, you will need to login to your ROKU account on any device, navigate to your profile, and click on the devices option.
Here you will find all the devices that are linked to your account. You can click on the device that you want to deregister and click on the deregister button. This will not affect any settings but your account and credentials will be deleted from the device.