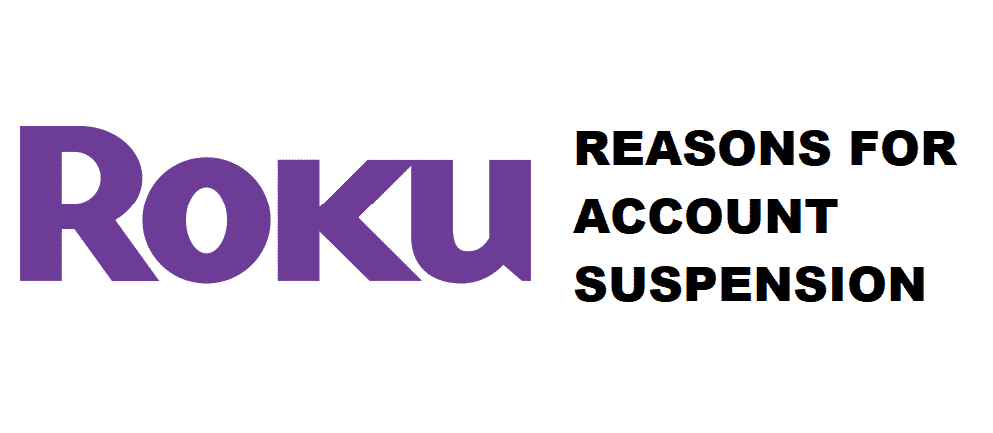 Roku, the extremely convenient streaming service can sometimes bar your entrance to the whole service or a select few apps by suspending your account.
Several reasons blocks access to your Roku account. Some of these reasons that warrant an account suspension are detailed below.
Why Your Roku Account Got Suspended?
1. Inactivity
Roku has a streaming policy that suspends your account if the account has been inactive for more than 6 months. According to Roku, this policy is implemented because they don't want to continue sending new updates to an inactive account. So if your Roku account was inactive for a long period, call the Roku customer service and tell them to reactivate your account.
2. Wrong password
Another one of Roku's policies suspends your account if you or someone else inputs the wrong password for more than 5 times. According to Roku, password suspension lasts for 24 hours after which the account is reactivated once more.
Follow these steps if you want to reset the Roku account password:
Go onto the Roku account login page and input the wrong password. When the system notifies you for Inputting a wrong password, select the link that reads "Forgot Password".
Selecting "Forgot Password" will prompt an option that will ask you to input your valid email address.
If your email address is valid, the Roku server will send a confirmation message to your email. The confirmation email will have a link that will allow you to reset your password.
Open your inbox and click on the resetting password link. Do it fast because the reset email is only active for one hour.
Type a new Roku account password then confirm the new Roku account password. Log into your Roku account using the new password.
3. Verifying email
Verifying your Roku account email is extremely important because not doing so will lead to an account suspension.
Follow these steps to verify your Roku account email:
Open the Roku system settings through your streaming device (mobile phone, tablet, laptop, computer, TV, etc.)
Within the system settings, you'll see an option for verifying the Roku account email. Click on the option and input the correct password to verify your Roku account email.
4. Updating payment method/adding a credit card
Some streaming applications allow in-app purchases and sometimes when logging into these apps you might get a notification saying "your account has been suspended". This type of suspension occurs due to an outdated payment method. Updating your Roku account payment method or adding a new valid credit card will reactivate your account.
Follow these steps to update your Roku account payment method:
Go to the official Roku website and enter your account credentials for a successful login.
Select "Payment Method" and scroll down to locate an option called "Update".
Click on "Update" and fill in the current or new credit card information (credit card detail, address, full name, and phone number). Entering fake data can lead to a permanent Roku account ban, so make sure the information is one hundred percent correct.
Click submit to update/change your Roku account payment information.