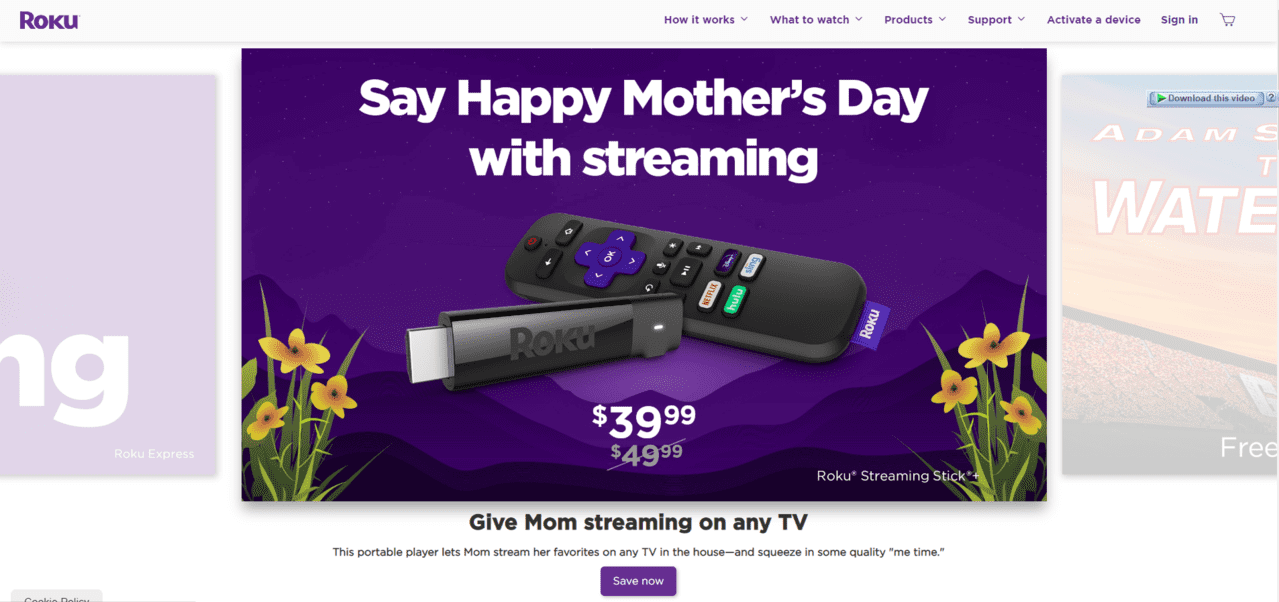 Roku Player adds up to the number of telecommunication technologies. Roku offers a wide range of video streaming gadgets that convert your ordinary TV into a Smart one that plays Netflix, Hulu, HBO, Amazon Prime, and much more.
To stay connected to Roku, you need to provide Roku with stable and robust internet connectivity for not having to miss any fun part while you switch on to your Roku TV.
Not staying in contact with your Roku TV means hours of missing out of the fun. The internet connectivity issues might be arising due to the router disabling your connection outwards to the internet. However, Roku internet connection and configuration requires you to contact your internet service provider so that the connectivity issue can be detected as soon as possible.
However, when your internet service provider detects all settings and finds out that there is no issue with them, it gives a clear clue that something has gone wrong with the router's configuration.
There is no need to whine about this issue, as getting back online on your Roku TV is not hard. Most of the connectivity issues that occur out of nowhere are because of the router or its connection setting, not with the Roku itself.
Make sure to have a proper check on the device's hardware and cables to troubleshoot the issue effectively.
How To Troubleshoot A Roku If It Is Not Working?
Your Roku says that it is connected to the internet, but still, the connection refuses to run. It is because of the weak internet connection. To handle it out, go to the Settings menu over the Roku, select Network, and then click on "Check connection." This action will let you see the quality of internet speed and signals to make sure if the issue is arising due to weak and unstable internet connection.
It is quite hard to assume what the signals and speed-strength are when you have all the devices connected to your internet. Better to turn off other devices to provide more bandwidth for assuming the signal and speed-strength on Roku.
Steps To Troubleshoot:
Though there are some steps to troubleshoot the issue:
Restart Roku.
Select "Settings" on your Roku device.
Roku can potentially perform better after restarting it just like many other devices.
Select "Settings".
Select "System Restart" for rebooting your Roku.
Restart your router as well.
Connect Ethernet cable to the Roku device.
However, you are unable to plug in the Ethernet cable directly to your Roku, physically connecting a cable to a Roku Player can be the most robust connection.
How To Set Up Roku Device With Wireless Internet Network?
There are two ways out there to have your Roku device connect to the internet, which involves using WiFi or Wired Internet (Ethernet cable) though not all Roku players support Ethernet cables.
Steps To Set Up The Connection:
Irrespective of what internet connectivity method you use, follow up these steps to have a setup connection:
Establish a connection between Roku Player and TV device via HDMI cable.
Plugin your AC adapter.
Turn your TV On and set it to correct HDMI input.
The Welcome screen will appear on Roku along with the setup instructions.
Put in the batteries in Roku Player remote and follow the instructions displayed on the screen.
For the Set-Up process, use your WiFi password.
However, if you have Roku Ultra, there will be no need to Set Up WiFi. Just plug in the Roku Ultra to your router along with connecting it to the HDMI and power. This process automatically detects the network, which requires no need to insert any type of network password.
What Are The Ways To Fix Roku Connected To Internet But Not Working?
There are few ways out there that can effectively reduce down the internet connectivity issues with your Roku Player. Here is the breakdown of these ways:
You won't be able to look up for the Check Connection options if your Roku device is not connected to the network. There will only a Set-Up connection option. Therefore, you will need to set up your Roku Player first before you check the connection.
Clicking the wrong wireless internet connection can cause you internet connectivity issues, so make sure to enter the correct and valid username for the wireless network. If you are not sure about this, try getting yourself a wireless network username.
Make sure to enter the correct password, when you are confirmed about your current network password, but it is not working, keep re-entering it until it works. Remember that entering the network passwords is case sensitive. Over the Roku screen board, enter the Shift key for a capital letter. If you have forgotten the correct password, look up the tips for relocating the wireless network password.
Recheck if your router is working fine. Get access to the internet by launching a public domain website over your Smartphone or another device. After trying to reconnect and you are still unable to connect to the internet, restart your router before you contact your ISP.
Make sure to strengthen your network password. Connect other devices to your network if they are working fine except the Roku Player then it is likely that the internet connectivity is because of the weak signal potential of your system. However, keeping the device farther from the router is overkill to internet connectivity. Therefore, there are few easy steps to overcome this problem:
Restart your router and Roku device.
After restarting your Roku player, unplug the Roku player Power and then reconnect your network router to your Roku player.
Lookup for the instructions displayed on your ISPS or your router.
Few cases require you unplugging and plugging in and out again while some require you to press the Reset button over your Roku player.
Note that the restarting of both devices will take a little while. After that, you can have your hands on a well-fixed Roku Player and get back on enjoying millions of video and music streaming.