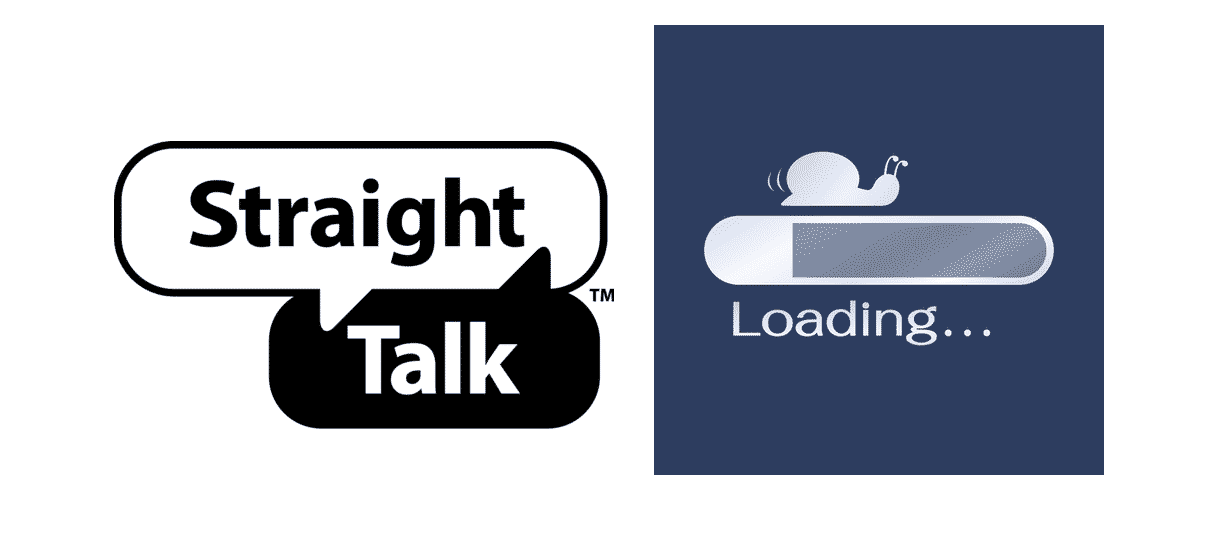 Straight Talk Internet
Straight Talk is owned by TracFone Company which provides contract-free and prepaid phone service on mobile networks such as Verizon, AT&T, Sprint, and T-Mobile. It offers 2G or 4G internet speeds depending upon the offer you choose. Straight talk Mobile Hotspot provides wireless internet access to its customers. It allows the customers to connect their devices such as mobile phones, laptops, or tablets to the internet. It makes internet surfing a lot easier and faster. You can stream your favorite TV shows and play games at good internet speed.
Straight Talk Slow Internet
Sometimes, Straight Talk customers face some issues with their internet. They complain about the slow speed of the internet most of the time. Let us see what issues can cause slow internet speed with Straight Talk Internet and how we can solve them.
Problems and Solution for Straight Talk Slow Internet
1. Reduced Internet Speed
Most of the customers complain about a sudden decrease in their internet speed after some time. Your data speed will be brought down from fast 4G data speed to slow 2G data speed. This happens when you have used 5GB of your data from your monthly package. Straight Talk provides unlimited data and ensures that the customer is always available with data throughout the month. So if you use 5GB of your data, then Straight Talk will slow down your connection.
You will only be able to use the internet for limited purposes with minimal speed. You won't be able to watch HD videos, TV shows, or music anymore like you used to do before. The internet speed will only allow you to access important things such as emails.
Hence it is recommended to keep a check on your data usage so that you would not run out of Mbps to use before your monthly package ends.
2. Upgrade Your Internet Package
Straight Talk Internet offers different packages with different prices and services. The customer can choose any of the packages according to their needs. You can get internet speed up to 200Mbps, 500Mbps, or 1Gig. If you are downloading heavy files on 200Mbps internet package then it is very likely to experience slow internet speed. It is because the package does not have high download speed.
If there is a need to access the internet for several hours with high-speed and also for gaming purposes, then you might consider upgrading your internet package which provides more internet Mbps. This might solve any slow internet issue occurring due to the incapability of the internet package.
3. Check APN Settings
Some customers face problems in connecting their devices to the internet. It might be because their APN settings are not updated. If a customer was using a mobile network other than straight Talk before then he should consider updating its APN settings.
4. Wireless Internet Signals
Wireless internet speed depends on its location. The internet signals can only reach within a limited area. Sometimes the signals might not reach the place where you have connected your device with the internet because of the obstacles between the signals.
Try moving closer to the wireless device to get stronger internet signals.
5. Limit the Number of Devices Connected
If you connect 4 to 5 devices to the Straight Talk mobile hotspot then it will affect the internet speed. By connecting multiple devices to the hotspot it will divide the internet speed among all the devices. As a result, all the devices will experience slow internet.
Hence it is preferred to connect only one device at a time to the mobile hotspot in order to experience better internet performance.
Conclusion
These guidelines will help to solve any Straight Talk slow internet issues. Once the issue is resolved, one can easily surf the internet and watch their favorite series or play games. If none of the above-mentioned solutions work out for you then you should consider contacting the customer support service. Straight Talk has a well-trained customer support service that is ready to solve its customers' queries at any time.