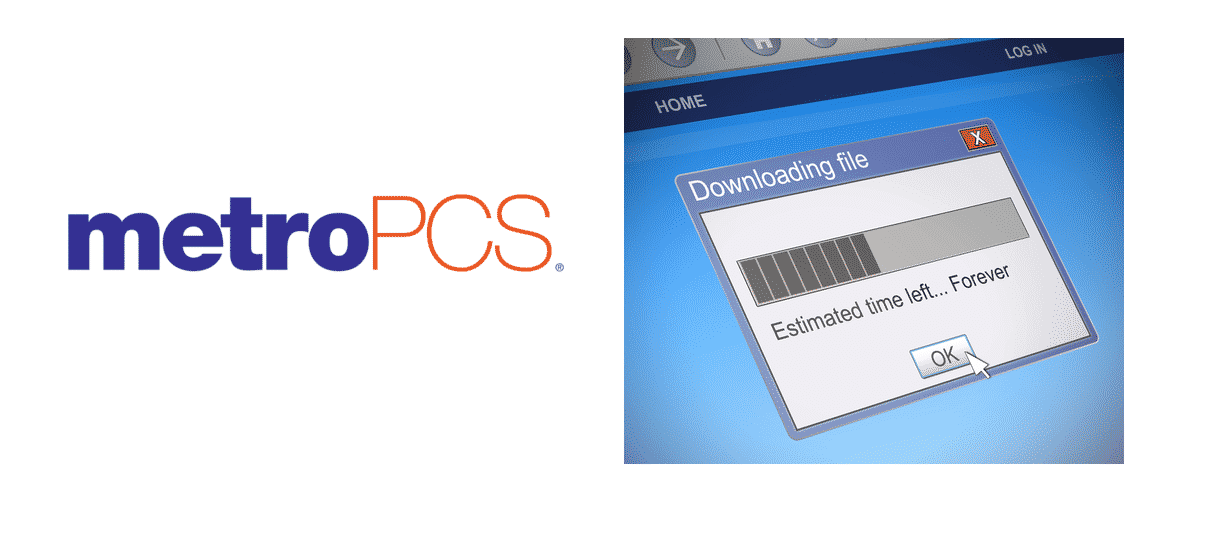 Slow internet connection is inevitable, and even Metro PCS has struggled to prevent it. However, the troubleshooting ways for this, are not too technically hard to solve this issue. Metro PCS is powered by a T-Mobile company that is responsible for providing mobile phone and mobile internet services to enterprises and individuals.
Sometimes you might have full signal bars for the internet, but still, you will consistently face slow internet with Metro PCS. The reason for this lagging and awful speed of the internet can be anything. Maybe the usage of too much data is one of the reasons for this issue. However, there can be multiple.
The drastic increase in the number of complaints is enough to comprehend how badly the consumers of Metro PCS are suffering because of their slow internet.
There could be several factors behind the slow internet of Metro PCS; however, inadequate network coverage remains on top.
In this article, we have gathered all the relevant solutions to fasten the Metro PCS internet connection. There are several troubleshooting ways as well as improvement tactics that could treat the slow internet connection.
How To Troubleshoot Metro PCS Slow Internet?
If you consider performing quick and immediate troubleshooting steps more convenient than following complete solutions, we have you covered.
Following are some quick troubleshooting steps to solve Metro PCS slow internet:
Download performance-improving Apps to not encounter any cluttering in your device.
Check your device's connection strength.
Spot the area in your house with excellent signal strength, try to use your phone more often to avoid slow internet.
Please avoid using your device with the metallic surfaces around as they can potentially your signals.
Disable an unwanted widget to have a smooth and flowing internet connection.
Keep your most-used apps updated.
Remove un-used Apps.
Download Ad-Blocker to get rid of unnecessary ads popups.
Restart your device and wait for the signals to refresh.
Make sure that you remove cache data out of your phone.
What Are The Tactics To Solve Metro PCS Slow Internet?
Some people are extra cautious when it comes to having a fast internet connection. We have got you covered as well. Following are some long-termed solutions for Metro PCS slow internet connection:
1. Examine Your Data Plans And Internet Speed Plans:
Before you start to find a detailed answer, go for the right solution. Check if you have an ample amount of data on your phone and match the internet plan and speed you opted for. You can contact your service provider for that; if they are matched, you need to configure your phone device.
2. Restart Your Router Or Modem:
Do not lash out at your slow internet. First, make sure that it isn't your router and modem that needs to be restarted and fixed early. Restart them first. If the internet speed improved, then congratulations if not suddenly jump to the next solution.
3. Check Your Device's Configuration:
Make sure that if it is only your device that is not getting a good internet connection, and other devices are working fine. If it is like that, then you need to get in contact with your ISP to fix the configuration ASAP.
4. Replace Outdated Software Programs and Devices:
One of the most hidden reasons behind the prolonged internet connection with your Metro PCS is using outdated software versions that are expired and not much in use. Try to replace or upgrade with the latest ones. Getting a new one might make your internet connection smoother for longer. This is one long-termed solution you must consider.
5. Optimize Your Device For Slow Internet:
Well, this is one wise solution which could save you a lot of trouble. Optimize your phone with less data-consuming apps like opera mini, Facebook lite, etc. Bringing such optimization would genuinely make your phone internet browsing superfast.
Conclusion:
Facing constant drops in internet connection with Metro PCS is not rare. OUTAGES DID HAPPEN. The reason could be anything. However, the most important thing is how we troubleshoot and solve these.
Upgrading Apps, updating software programs, optimizing device, replacing outdated mobile phones and choosing valued internet plans with reasonable speed is the most permanent solutions to remove the slow internet issue with Metro PCS from the root. However, you can call their customer support in an emergency.