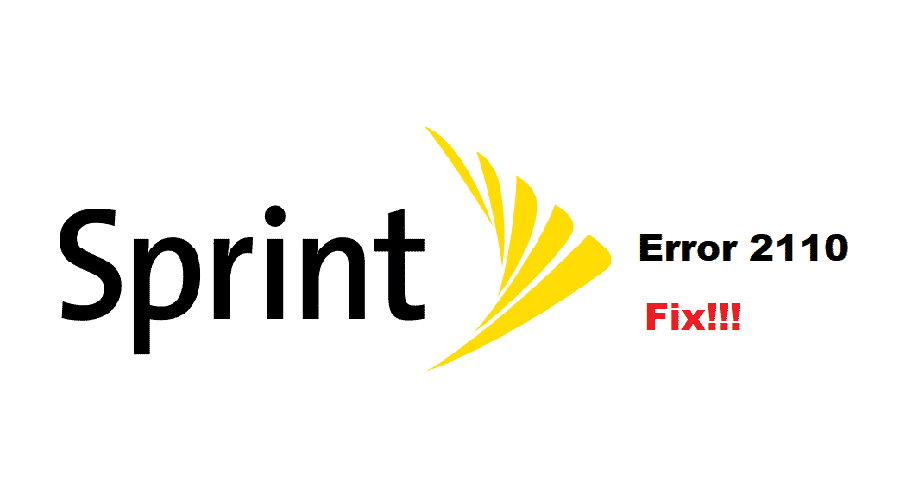 Spring is one of the most reliable and strong network carriers in the US and there are hardly any problems that you will come across if you are using the Sprint network. Especially after their recent merger with T-Mobile, the network has improved considerably and you get to have just the perfect experience that you might be seeking with a mobile carrier.
There are also some commonly occurring error messages that you need to be aware of to have a seamless and smoother experience with your mobile carrier. Error message 2110 is one such error message, and here are a few things that you will need to know about if you are getting this error message on your phone screen.
How to Fix Sprint Error Message 2110?
1. Error Message 2110
Error Message 2110 appears on your phone screen when you try to send a text message to someone and they are unable to receive the message. The error message necessarily informs you that the recipient was unable to receive the text message and it has not been delivered.
If you search the meaning of Error message 2110 online, it will show that the recipient was unable to receive the text message, and there is no additional information to be shared about it. However, a few things that you must know about it and how you can get it sorted out are:
2. Blockage
There is quite a possibility that the recipient might have blocked your number and that is why you are unable to send the message through. This can be caused due to a number of reasons, or they might have actually blocked your number on their cellphone.
So, you will need to ensure that you are contacting them through some other method and confirm if you are actually blocked. If not, they will need to check on their block list as you might have been blocked unintentionally.
3. Number Not in Use
There is also a possibility that you might not be getting the delivery receipt due to the fact that the recipient is not using that number anymore and their account might have been suspended.
So, you will need to make sure that you check on that, and you can call the recipient to ensure that the number is still in use or there would be some other reason that you are unable to deliver such messages. That will get you a better idea of what the problem might be and you will be able to fix it as well.
4. Out of Coverage
There might be some other reason such as the other person you are trying to send the message are not in the coverage reason, or their phone might not be reachable and that can also cause you to face this error message.
It can be simply fixed by trying to send the message again once they are in the service region and getting signals on their phone and that will be sorting it out perfectly for you without causing you any further problems.