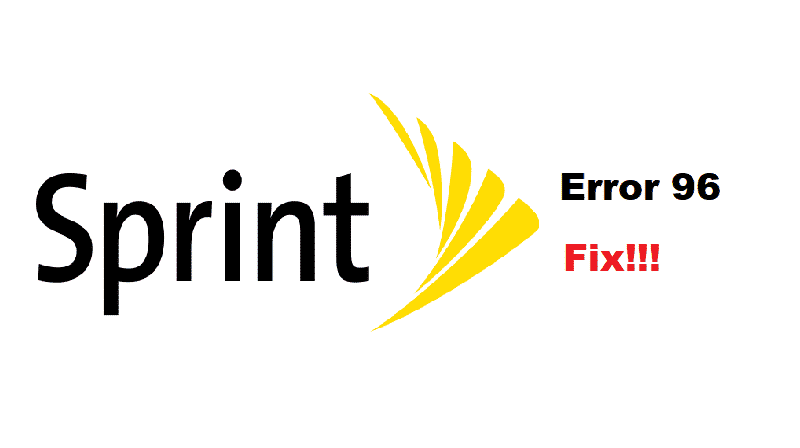 Sprint was one of the largest mobile carriers in the US, but it has merged with T-Mobile. Still, there are sprint consumers and subscribers that are able to use the service and you can get the best advantage of having a strong and fast network to power your cellphone devices.
They are pretty affordable as well, and you don't need to worry much while using their network for all the different sorts of needs you might have for communication needs. There are hardly any errors, but if you are facing Error 96 on your sprint connection, here are a few things that you will need to do about it.
How to Fix Sprint Error 96?
1. What is Sprint "Error 96"?
First of all, you will need to establish what the error means and this error is mostly caused when your cellphone is unable to reach the text messaging servers at the Sprint end for some reason.
That would mean that you will be unable to send or receive any messages on your cellphone either and rather you will end up with facing this error message. So, if you are getting this error message 96 on your screen, here is how you can get it fixed up.
2. Restart your phone
To start with the troubleshooting, you need to keep in mind that there can be some bug or error with the settings or simply there might be some other problem connecting with the network. So, you will need to ensure that you are turning the phone off and then start it again in order to get rid of all such errors.
After a power cycle, your phone will be triggering to connect with the network servers again and that will be sorting out all such problems that you might be having with your phone.
3. Check on Allowances
Another thing that you will need to be careful about is to ensure that you have enough allowances for the text messages as well. Needless to say, that you need to have the right allowances if you have the post-paid connection and your account must have enough credit as well if you have the pre-paid connection to ensure that you can send out the text messages.
So, you will need to check on your account and that will be helping you out perfectly to ensure that you don't have to face any such problems afterward on your Sprint connection.
4. Service mode
There is also a network service mode that you get access to on your sprint connection. In order to access that, you will need to press "*#*#4535#*#* on your keypad and it will take you to the service mode. You will need to go to the "phone information" section there and after that, you will need to "turn on SMS over IMS".
Once you have that sorted out, you can tap the refresh button and then the update button and that will save the settings for you for good. Afterward, you will not have to worry about a thing with the error message or some problem with your texts.