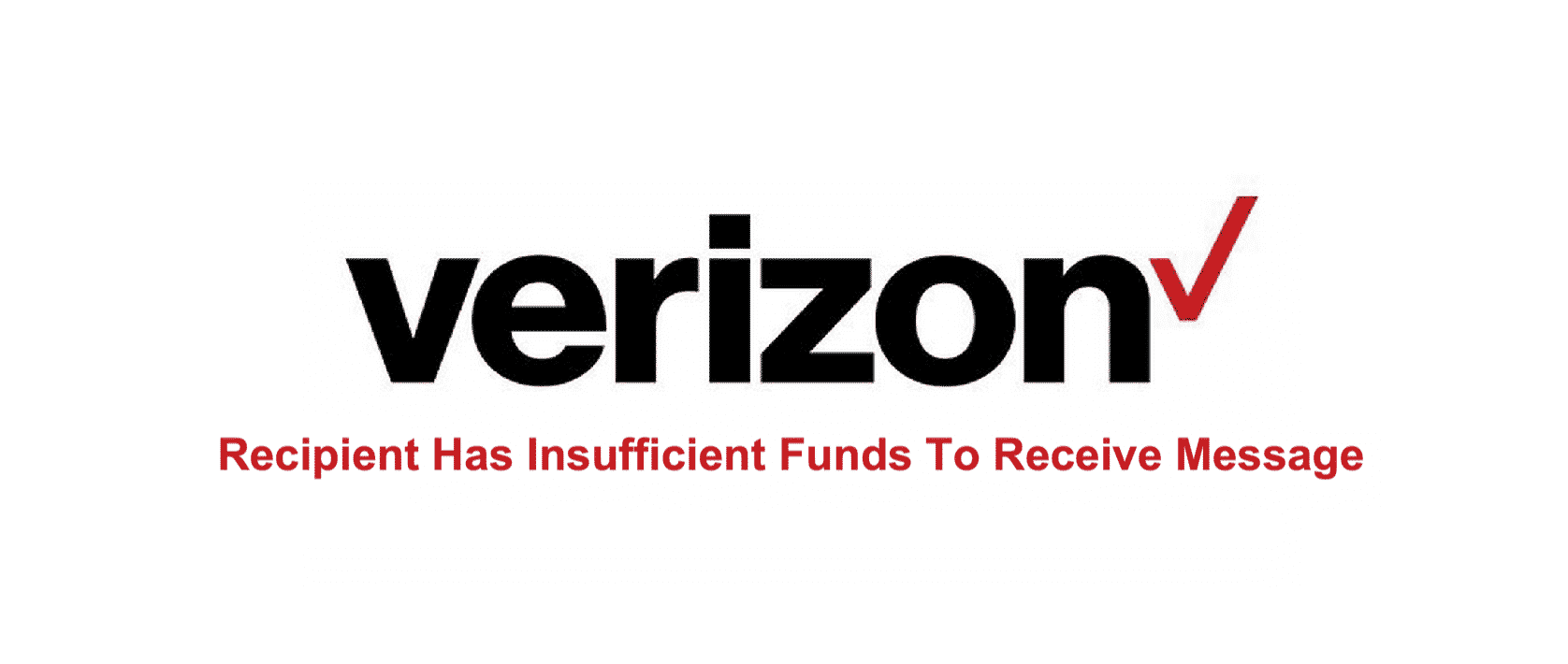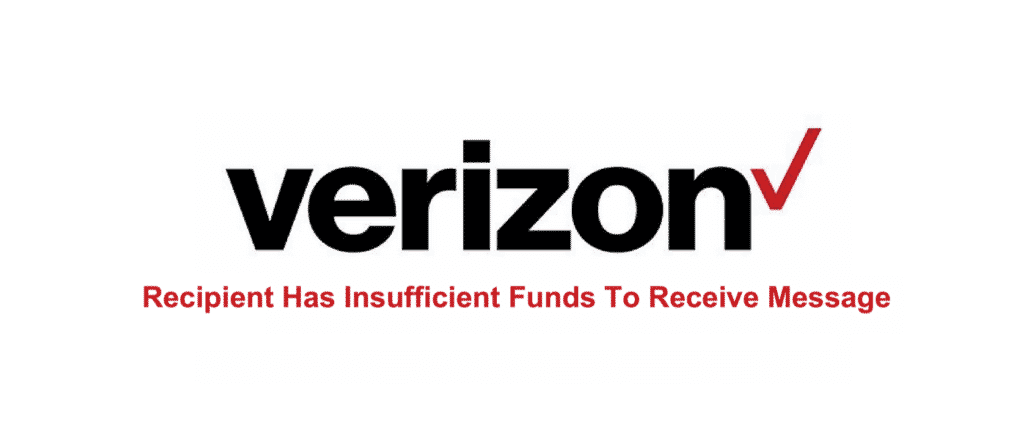 Verizon is undoubtedly the best subscription that you can have for your mobile phone experience. They are simply impeccable at what they do and there is no match to their services when it comes to coverage, packages, and convenience that you can get. Verizon ensures that there are no issues with your network at all times and you can have optimal connectivity with the services you are entitled to round the clock.
Recipient Has Insufficient Funds To Receive Message
There can be several inconveniences with your experience and that would make you feel bad about the service. You should know that there is a wide range of components and factors involved and they can cause you to have certain issues that Verizon has no control on. One such issue is receiving an error message on your screen that states the Recipient has insufficient funds to receive messages. This error message will occur when you are trying to send some text messages to one or more than one number on your phone and it is not something that you would like to see on your phone. If you are looking to have this issue, fixed, here are a few things that you need to know.
What Does it Mean?
While the error message clearly states that "Recipient has insufficient funds to receive message", it does not always represent the error message and there are multiple issues reported over the internet that had some other reason behind the messages not being able to delivered and you saw this message on your screen. Verizon is working on that to fix it up for good.
However, you must know that it may or may not have the reason, that is "Recipient not having the sufficient funds" behind the actual problem that your text messages are not being delivered. So, this doesn't help much and widens up the number of things and possible troubleshooting scenarios for you to fix this issue promptly. If you want to get rid of the error message, here are somethings that you will need to take care of.
1) Figure out the problem
The first thing that you will need to do is figure out if you are receiving this message upon trying to send text messages to a specific number or all the numbers on your phone. This would ensure that you are getting the right information and you can move forward in the correct direction to solve the problem on your phone.
2) If you are getting the error message on a specific number
If you are only getting the error message while trying to text a specific number, that means there is something wrong at that recipient's end. They might not have the right coverage like signals, or there are chances that they might not have paid their bills and their account might have been suspended for some time. All these factors would contribute towards you not being able to have your messages delivered and your service causing some issues.
If the issue is at the recipient's end. There is not much that you can do except waiting for them to get the right coverage, restarting their phone, or having their account activated again after clearing their dues. Try contacting them through call if you can and let them know of the problem that you are facing.
There are also some other factors that might be at your end, and here is what you need to do to have them fixed.
3) Check your Blocklist
You will need to check your block list for that particular number that you are getting this error on. This will ensure that you have not blocked that number and you can send them texts. If you have blocked and then unblocked the other person, you might still be able to get this error sometimes.
What you need to do is toggle them to block and then unblock. Once you have set them at unlock status, you can restart your phone once and that would most likely fix the problem for you and you will be able to communicate with the other person through texts without having to face any problems at all.
4) The other person might have blocked you
Now, this is an interesting thing as if the other person has blocked you on their phone for some reason, you will be able to see this text message on your screen in such cases as well. You cannot send any messages to the other person as long as you are blocked and you will continue to see this error message on your screen until the other person decides to unblock your contact.
5) If the error message appears on trying to contact all the numbers
Now, if the error message is triggered while you are trying to contact all the numbers on your phone through text message, this would essentially mean that there is something wrong at your end and you will need to fix it.
6) Check for Coverage
The first thing that you will need to do to have this problem fixed for you is to check your mobile coverage. You should be getting the right signals on your cellphone to be able to send text messages. If you are in a rural area, you might need to get to a higher place where you will be able to receive stronger signals.
7) Restart your phone
Restarting your phone will wipe out any errors that you might have on your device and the network and that way you can make it work. This has worked for numerous Verizon subscribers so it's worth a shot and you must try restarting your phone once if you are having any such issue on your phone.
8) Contact Support
If you have tried everything above and are still not able to make it work, you will need to contact Verizon Support for essential support. Make sure that you have the right details to share with them so they can effectively diagnose and troubleshoot the problem for you.