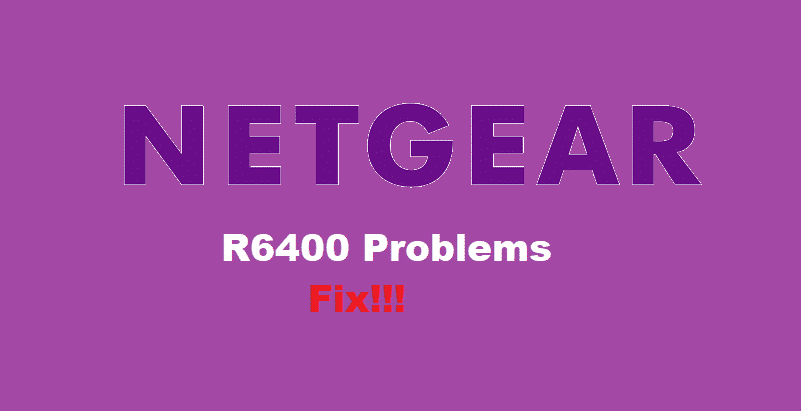 Netgear is one of the most popular network equipment brands. The Netgear routers are so efficient that everyone would like to have them at their home. It provides fast internet, easy setup, and most importantly, compatible with more or less all types of modems.
But, there are some issues that you need to know before getting Netgear R6400. It is one of the best routers readily available in the market, yet some users have seemingly faced severe issues while using the Netgear R6400 router. So, we highly suggest you follow the article carefully.
Most Common Problems Faced By Netgear R6400
One may face many issues while using the Netgear R6400 router, but here in this draft, we will mostly talk about some of the major problems that one may face while using the router. Some of them may include, getting no Wi-Fi connection, out of order router, and unable to connect with the modem. If you're facing any of these problems, reading this article should help you fix them.
1. Netgear R6400 Went Out Of Order
Recently there was chaos on one of the biggest online shopping platforms about their Netgear R6400 router. Many of the users claimed that the router has stopped working and there seems to have no internet connectivity.
It is one of the most annoying issues that one may face, and it gets even worse when you face this problem after the warranty ends. Netgear only provides 90 days of tech support. If the router goes out of order, it will cost you quite a few bucks.
But, there are ways to resolve this problem. If the router is new and in warranty, then Netgear customer support should either replace or repair it for you. But if you face the issue after 90 days of purchase, you will have to buy a tech support warranty that will cost you as much as $89 for two years. These are two of the possible ways to resolve your issues.
2. Unable To Connect To Modem
This issue is not specific to only Netgear users as other routers also seem to face this issue. In your case, what will you be doing if your Netgear router is unable to connect with the modem? It's one of the most irritating things, but we have the perfect solution to overcome this issue.
If you're facing such issues, then you will have to unplug all the cord connection as per Netgear customer support. Afterward, connect your router to your modem to the Ethernet connection again and wait for a while. You will have to connect all other cord connections and plug-in the power adapter. It will help you resolve your issues with minimum effort placed.
3. Wi-Fi Is Not Working
Wi-Fi not working is the headache of more or less every internet user. But, if you face this issue while using the Netgear R6400 router, all you have to do in order to resolve the issue is a simple reset. If this does not work, then you will have to go for a hard reset. It should be able to help you resolve all of your Wi-Fi related issues.
Conclusion
Using this article, we have given you some of the most common issues that may occur while using the Netgear R6400 router, along with the solutions.