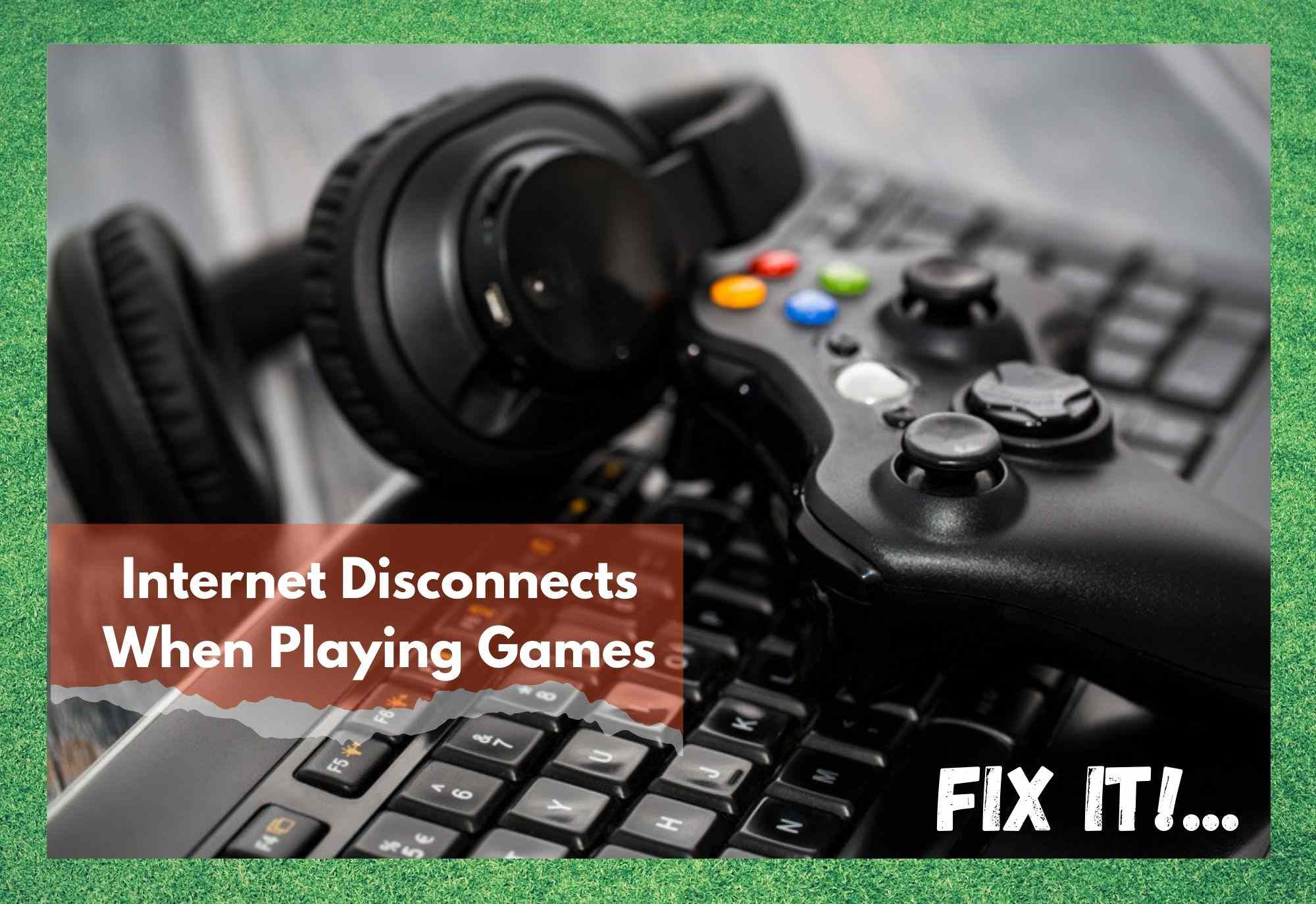 At the best of times, an internet connection dropping out can still be annoying enough for anyone. However, when it happens in the middle of a gaming session, it can be totally maddening.
Unfortunately, in some areas of the world there isn't much you can do about it. But what if we told you that a lot of people out there are dealing with this problem without necessarily having to? Yeah, that kind of changes things, doesn't it?
In the fast-paced world of modern gaming, the only thing that should be letting you down is your own natural reflexes. When something else starts playing havoc with your gaming, it is time to take action.
Below, we will share 6 different little tricks that can help to make sure that your internet connection is as stable as possible when you need it to be. So, without any further chit chat, let's just get stuck right into it.
Watch Video Below: Summarized Solutions For "Internet Disconnecting Issue" While Playing Games
Internet Disconnects When Playing Games
1. Make sure your router isn't letting the team down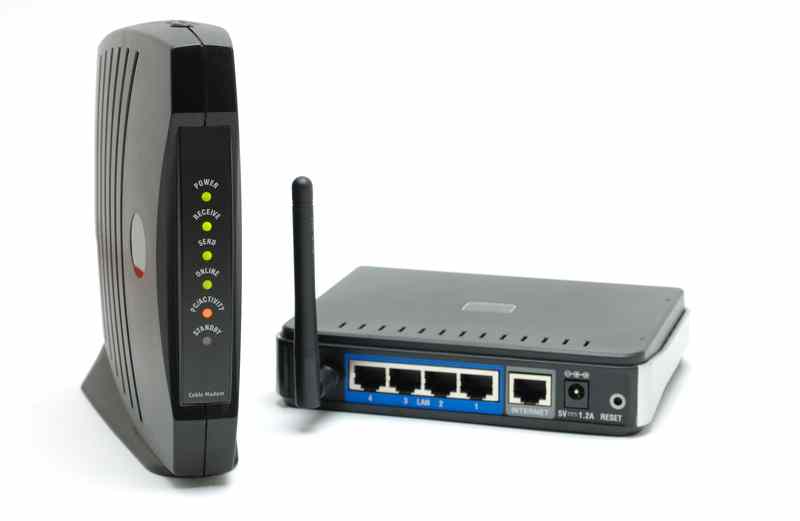 If everyone else in your area is getting a decent and stable connection from their internet service providers, the first thing that we would be suspicious of is your router. To be more specific, it could be the case that your router is verging on ancient and is just a little too outdated to keep up anymore.
A router that is simply too old will not be able to transmit the signal required for gaming anywhere near as well as it once could.
So, when this happens, it is quite common that the player will just find themselves disconnected and missing out on the action. There really isn't any quick and easy fix for this though. If the router is very outdated, you will need a newer one.
But how old is too old, you ask? For us, the router will be way past its best if it happens to be 5 or more years old. At this point, the firmware will just be so far behind the curve that it won't be compliant with recent internet standards.
When choosing a replacement, we would go with a router that is compliant with Wi-Fi 5 protocol, as a minimum. This will improve the reliability of your connection dramatically. However, if your router is relatively new and up to date, we will need to look into some other probable causes for the frequent disconnects.
2. Try testing the speed and then making adjustments
One cause of the frequent dropouts while you are gaming is that your internet speed may just be too slow to support the game. This isn't great, but there are a few things you can do to rectify it. For starters, we would suggest that you check that there simply aren't too many devices running on your internet connection at once.
This will become all too apparent if your internet speed isn't all that high to begin with. So, what we would suggest that you do is disconnect a few different devices from the internet first. That way, your gaming will take precedent.
On top of that, it is also a good idea to run a quick internet speed test to check what speed you are currently getting. There are a lot of sites out there that will do this for free. Though they all do the same thing, we seem to gravitate toward Ookla for reasons we can't quite explain.
Perhaps it's because the site is more visually appealing than others? After that, if it turns out that you still aren't getting anywhere near the speeds that you were promised by your service provider, you should get in touch with them to ask what the situation is.
On their end, they can diagnose any problems with the service in your area and hopefully restore full service vey soon. Aside from that, it may be worth upgrading your internet speed with them too.
3. Your modem may have connectivity issues
If you are still experiencing frequent dropouts in the middle of gaming, there is a chance that the internet service provider and the modem you are using aren't communicating efficiently. Your modem plays a very important part to the whole process, optimising your internet connection.
What they do is that they convert data into signals that are understood by various devices and routers. In addition to that, it may also be a wise call to ask your ISP to simply provide you with the router that is best suited to their service.
Essentially, this is because your internet service provider has an obligation to provide you with an internet connection via the router. After all, this is what you are paying them for.
So, it is always an option to just get in touch with them to ask whether your modem is receiving and transmitting signals as it should be. For your modem to be up to gaming, your modem must be compliant with DOCSIS 3.1 standards.
4. Check for damaged cables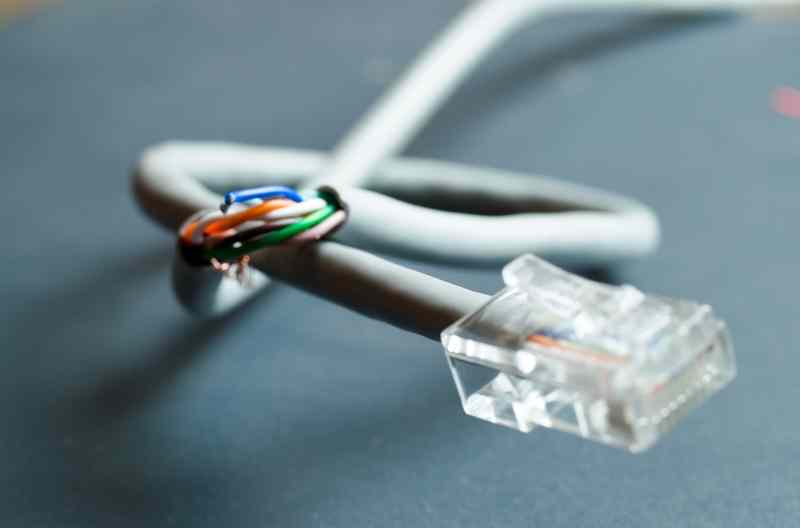 In cases when the internet keeps dropping out, there can be causes to the problem that are physical. Though we never really spare a moment to think about the cables that make all of this work, they do fall into disrepair sometimes. Over time, cables will gradually begin to wear out. In some cases, they may even begin to fray in points.
So, what we would recommend is that you have a quick check along the length of each cable, making sure that there are no obvious signs of damage. If you notice anything that doesn't seem right, you should replace that cable straight away and try again. Even if they look worn out, replace them to be sure.
To be really thorough, you could use a multimeter to verify the integrity of your cabling. Of course, not everyone will have one of these to hand. If you do, they are great for figuring out whether there is any internal damage to the cables.
As an afterthought, you should always make sure that each connection is as firm as it can be by plugging out the cables and plugging them back in again tightly.
5. There may just be issues with your network
These sorts of problems are commonly the result of some basic network issues. If the connection is weak, it will drop out more often than not. If too many devices are connected at once, it could just be that there isn't enough bandwidth left for your game.
The only real way to sort this out is to boot a few devices from the network you are using. In rare cases, it can even turn out that devices you don't even know are connected and using your bandwidth up. So, if you don't recognise a device on the list of connected devices, boot it off.
Under the same category of problem, it can also be the case that your network is just overly congested at the moment. Really, this isn't your problem at all and is the responsibility of your internet service provider to resolve.
Generally speaking, they will do this by switching you over to another internet server that isn't experiencing the same congestion issues.
6. Quality of Service settings (QoS)
If nothing else has worked so far, it may be the case that your QoS settings are what is holding you back. With these settings, you can do all sorts of useful stuff – such as ensuring that the internet is prioritised towards the game. By doing this, you will be able to enjoy an improved internet connection while you are gaming.
With a bit of luck, this should be enough to finally resolve the problem. If not, it may be a good idea to consider changing your internet provider entirely. Before you switch over, make sure to get the reviews of their service from others in your area so that you can gauge whether or not they are any better.