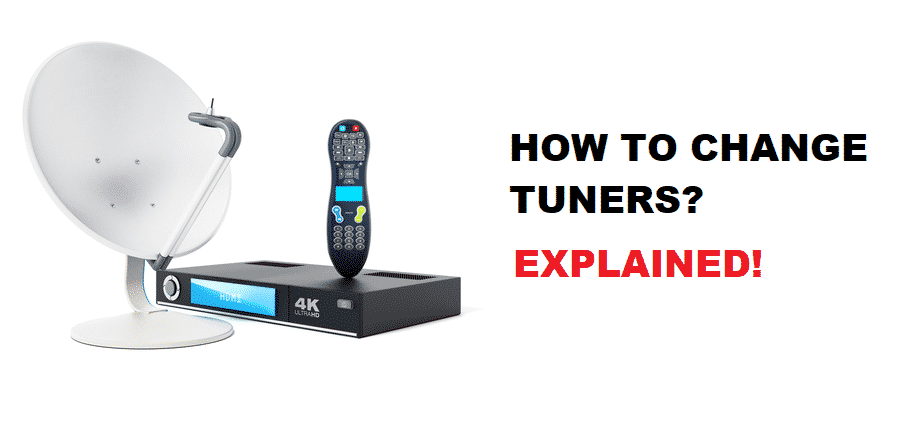 Dish network is one of the well-reputed service providers. It gives its customers more than one-hopper with several tuners. With the help of a tuner on dish hopper, you can stream and record your favorite content while watching another channel. It also gives you plenty of time for multitasking. Many people are asking for the guideline to change the tuner on the dish hopper. One of the netizens has claimed that it moves to the buffering when accessing one tuner and changing the channel.
In this article, we'll discuss the topic of how to change tuners on dish hopper? And we will enlist important information regarding the issue.
How To Change Tuners On Dish Hopper?
What Time Can User Access One Tuner On Hopper?
There is no need to be frustrated as it is a bit technical to assess one tuner and change to another. The exact time one can access the desired tuner is when the hopper uses it. Generally, it happens when a timer has set to record video content. Go to the tv activity screen and identify what tuner is in use and then select it to watch the program, start afresh, and stop recording. Therefore, choose a tuner to record or view and set timers on tuners and leave the hopper to do the rest.
Dish Hopper Not Showing Tuner
It is confusing that customers usually see the tuners list as available or enlisted in the activity screen. They don't know why they can't select the tuners on the dish hopper. Users randomly swap the channels, and they have messed with the activity screen. When they switch channels more, the list expands. Thus, users should think that they should select one as an active channel to change.
Can I Keep Current Tuner On The Channel And View Another Tuner?
You cannot change the channel without setting a timer or recording on one tuner. To easily switch between two tuners, you have to set an instant record on the first tuner and then press the select button and then record. To go forth and back, you need to set a timer or record on both channels or tuner on the dish hopper.
Will I Use Multiscreen View To Switch Tuner on Dish Hopper?
Yes, you can use multiscreen to watch two to four different tuners simultaneously. Every tuner will buffer at the same time. You can now use the arrow key of the remote control to switch tuner and hear audio of the channel. You have an option to watch the desired tuner on the full screen by selecting it. Resultantly, you can press the swap button that will lead you back to the four-channel screen.
Conclusion 
In a nutshell, dish hopper gives you several tuners. You can record your favorite shows on one tuner while you can watch another tuner. To switch tuners, we have cited the above number of ways and discussed how you could access these tuners.
This article has presented all the important and relevant information on how to change tuner on dish hopper? We encourage you to write to us in the comment section, and your queries will be responded in a short interval of time.