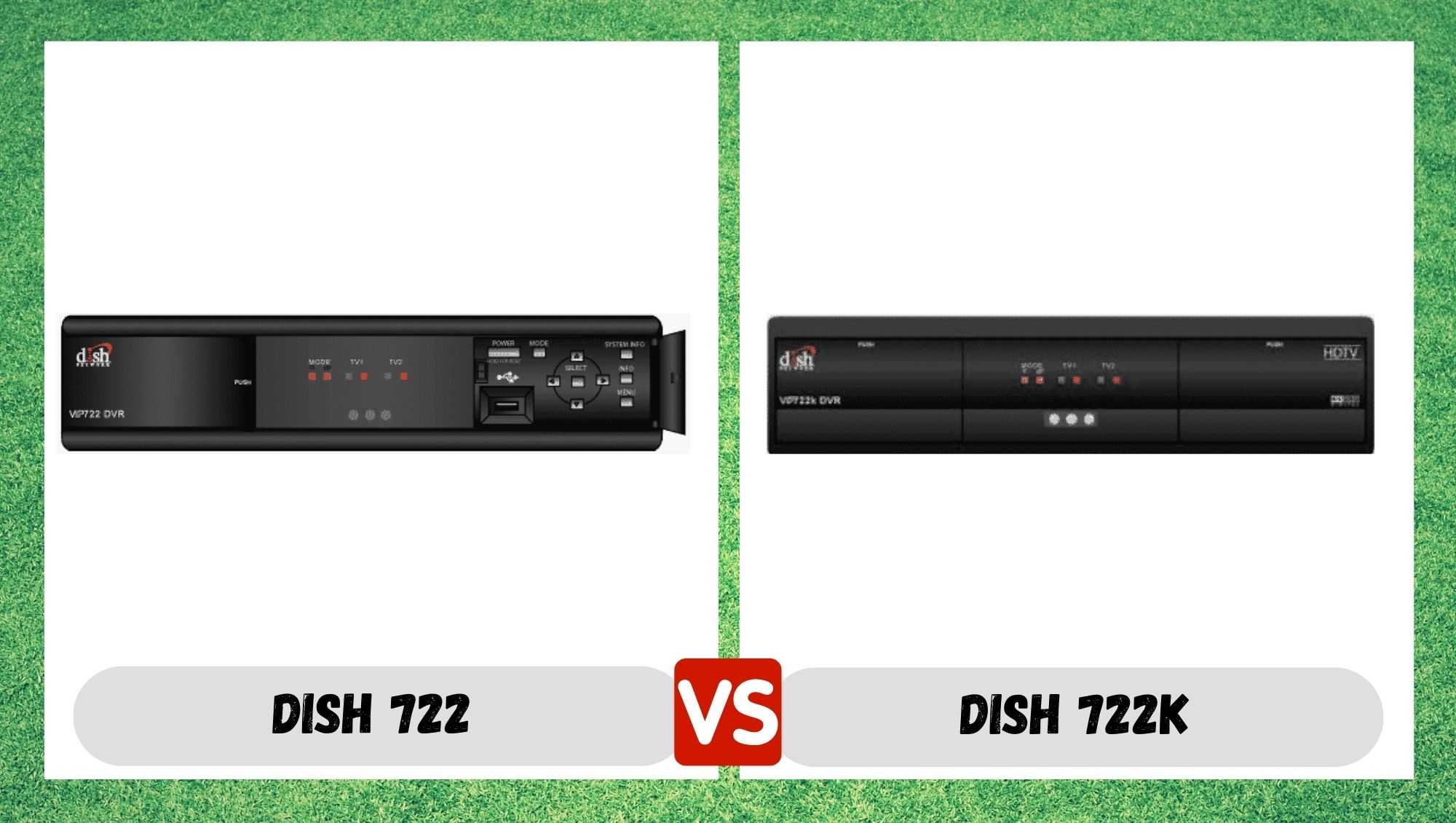 Many people nowadays rely on satellite TV for entertainment. Dish Network delivers outstanding content under excellent audio and video quality to homes throughout the whole national territory.
Being the owners of Sling, the internet TV service, Dish Network has risen to the top positions in the market with their almost 10 million subscribers.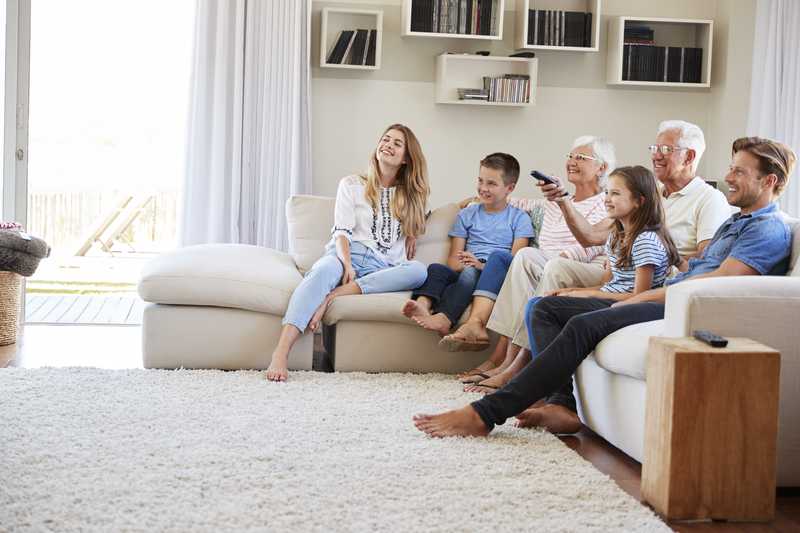 On top of all that, Dish offers a range of receivers that aim at satisfying whatever kind of entertainment demands subscribers might have.
Amongst their different models of Joeys or Hoppers, ViPs 722, 722k, 622, 612 and even the five non-DVR receivers, Dish guarantees your TV sessions will never be the same again.
However, on one hand, users are offered a large range of devices, but on the other, that has been causing more confusion than satisfaction. Customers are simply not able to decide which device best suits their TV service demands.
Most lately, prospect subscribers have found themselves in doubt when opting either for the ViP 722 or the ViP 722k. Both devices deliver top quality signal no matter where you find yourself, as that is one of the signatures of satellite TV services. So, which one offers the best performance overall?
Before we jump into the comparison between the two devices, let us walk you through the reasons why you should opt for satellite TV rather than cable TV services.
What Is Better: Cable Or Satellite TV?
Cable and satellite TV services are the most chosen options in homes nowadays. Both kinds of services allow you to tailor your subscription to meet specific demands. But, which service should you choose?
Even though most people opt for Cable TV services, due to its lower prices and higher stability of signal, should you step a bit away from big urban areas, that reality becomes quite different.
Satellite signals reach rural areas with more strength and stability than Cable. That is because the first comes with a dish device that receives the signal from the satellite, rather than the signal sent through cables from a server.
Regarding the prices, even though people seem to believe Cable TV has an overall lower cost, satellite TV services offer much lower prices for DVR services. However, when it comes to provider options, Cable TV has the higher ground.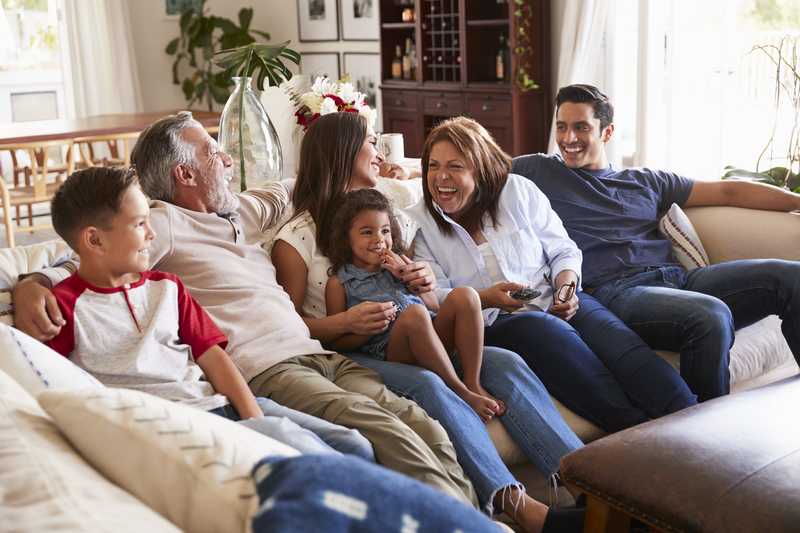 The Cable TV business seems more profitable and promising as, with time, fewer areas in the country remain rural. So, should you live in an urban area, then Cable should be more stable and less expensive, especially if you don't use DVR services.
If you, however, live in a more rural area, then Cable TV might not even be an option for you. Even so, satellite should suit your demands better as the signal reaches remote areas with more strength and stability.
Dish 722 vs 722K: What's The Difference?
Now that we have been through the particularities of Cable and Satellite TV services, let us go through the main question of this article: Which one is better: Dish ViP 722 or 722k?
First of all, let us present the devices, as there is always the chance you never heard of these two. They are both Dish Network digital boxes that deliver online video content with great signal strength and stability.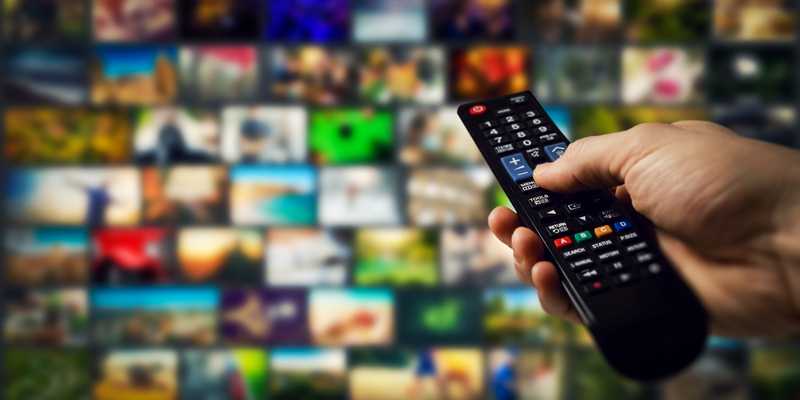 They boast thousands of channels that can be tuned with the use of the remote control and a program guide to plan your entertainment sessions ahead of time. Apart from that, both offer DVR services, which means you can record whatever content is on the TV to enjoy later on.
Both devices also offer On-Demand content and parental control features, which aid users in keeping their TV sessions safer and more tailored to their preferences.
Now that we've covered the similarities, let us walk you through the features of each device, so you can opt for the one that best suits your demands.
What Does The ViP Dish 722 Offer?
The 722, upon release, represented a revolution in satellite TV receivers with its latest advancements in video processing and storage technology.
Offering 350 hours of standard definition programming and up to 55 hours of high-definition programming, or even any combination of the two, the ViP 722 definitely stepped up the game of its predecessor.
Through a more efficient usage of the available bandwidth, the 722 is capable of decoding both MPEG-2 and MPEG-4 formats. That, allied to the 5.1 audio setting, creates an entertainment setup of the highest quality.
The 722 comes with two satellite tuners, allowing single or dual viewing options. The single mode supports one TV set and users are able to use the PIP, or Picture-In-Picture feature, which means they can watch two channels at the same time.
The single mode recording aspect is outstanding! It allows users to record two live satellite programs and one terrestrial channel at the same time, all the while watching a pre-recorded program.
The dual mode allows the use of two TV sets, as long as at least one of them is standard definition (480i), as well as an independent viewing and recording system.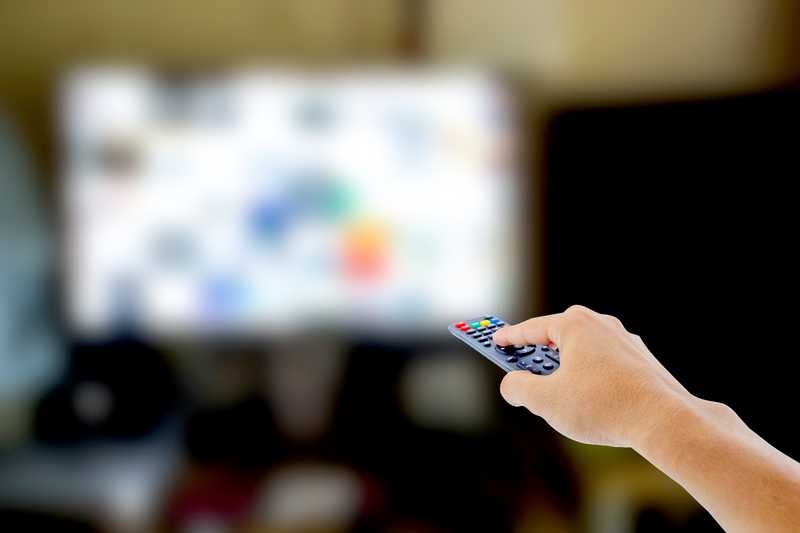 The dual mode also allows users to watch the same program on both TVs simultaneously by simply tunning both sets to the same channel or pre-recorded program. For that, the 722 comes with two RF, or Radio Frequency remote controls, which can manage the DVR features as well.
The ViP 722 receiver set up allows the use of a multi-switcher, which means users can opt for a second or third receiver to reach a different part of the house. This setup is especially practical for hotels and multi-office buildings.
The front panel offers a light-based control system, which allows users to acknowledge which TV sets are being used, if the viewing system is set for single or dual and it even offers a USB port. That means users can record their programs, as long as they are not in HD definition, into a flash drive.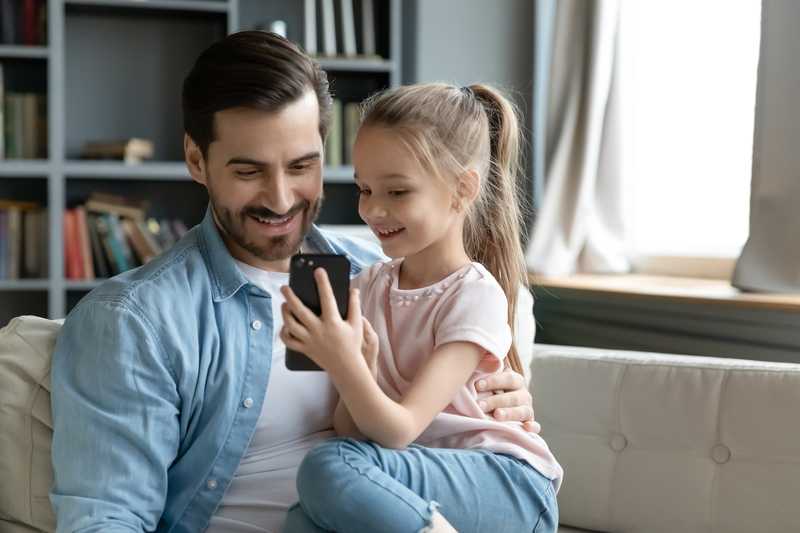 The parental control feature allows the lock of channels through a 4-digit password, which keeps the service safer as parents can prevent children from accessing adult content.
Lastly, the storage capacity of the 722 is tremendous. With a 500GB hard drive, users have the option of recording 55 hours of HD programming in MPEG-4, 350 hours of SD programming and more than 100 hours of movies and shows with Dish On-Demand.
What Does The Dish 722k Offer?
The ViP 722k came as an upgrade of the previous 722 receiver, especially in terms of image quality and recording features. As users started reporting a lack of recording space with their 722 receivers, Dish came up with the solution through the updated model.
The 722k comes with 350 hours of recording in SD quality, 55 hours for HD quality – as well as the same 100 hours of movies, series, shows and sports events of the On-Demand feature.
Regarding most other features, the 722k kept the specs of its predecessor. However, the remote control features have been severely upgraded. The new one has a '0' button that allows users to communicate with the receiver and store their preferences, settings, and other data.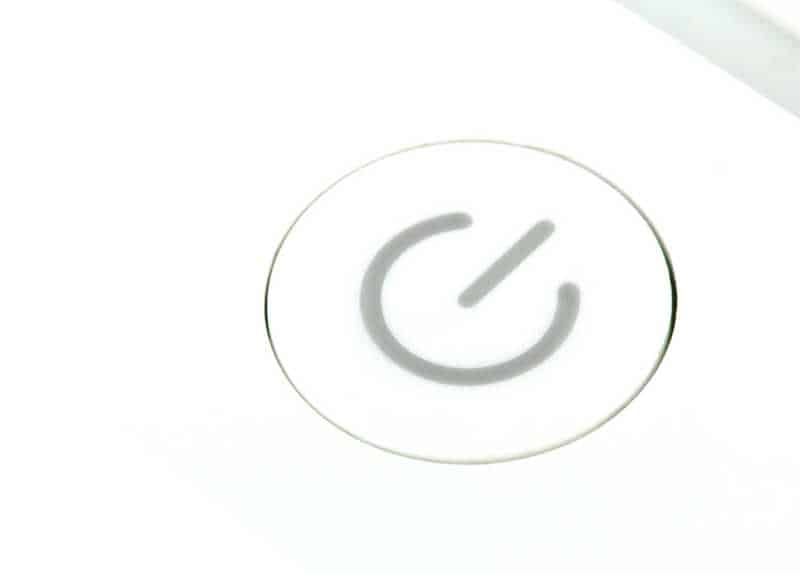 A dedicated power button killed the accidental switching-off of both TVs, and a few extra buttons offer a better control of the programming. Lastly, the 'recover' button came to deal with accidental channel changes by returning to the previous input.
Should you still find yourself in doubt as to which receiver model to choose, check the comparison table below to easily find which features are more relevant for your entertainment demands and make your choice:
| | | |
| --- | --- | --- |
| Feature | ViP 722 | ViP 722k |
| Viewing Mode | Single and Dual | Single and Dual |
| Number of TV sets | Two (one SD and one HD) | Two (one SD and one HD) |
| Number of Satellite Tuners | 2 | 2 |
| PIP | YES | YES |
| DVR | YES | YES |
| Recording Capacity | 300 hours | 350 hours |
| SD Recording Time | 300 hours | 350 hours |
| HD Recording Time | 50 hours | 55 hours |
| 100 hours On-Demand Recording | YES | YES |
| USB port | YES | YES |
| USB Recording feature fee | $35.00 one-time fee | $6.00 one-time (waivable) fee |
| Records Dolby® Digital | NO | YES |
| DISH Comm™ Technology | NO | YES |
| UHF Pro-Configurable Remote Control | NO | YES |
| Dedicated Power Button | NO | YES |
| DVR control Buttons | NO | YES |
| 'Recover' button | NO | YES |
| Parental Lock | YES | YES |
| On-Screen Caller ID with History | NO | YES |
In The End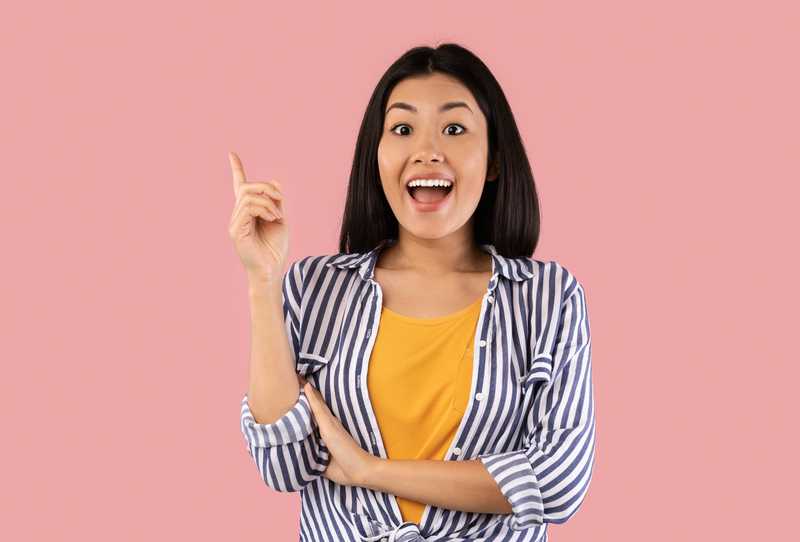 Both receivers should deliver outstanding entertainment experiences – even with the slightly more advanced video features of the 722k. So, it seems to come down to the price, as the 722 is still a bit cheaper than its upgraded version.
However, if you are experiencing those common accidental problems with your remote control, such as switching off both TVs and changing inputs, you should consider the 722k receiver a decent investment.