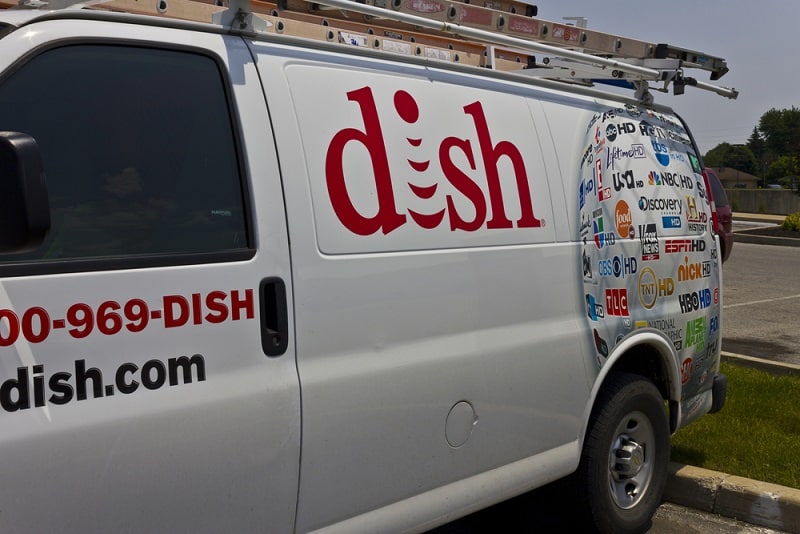 If you live in a remote or rural area, it can be a challenge to acquire high speed Internet service. Most of the cable and DSL services do not extend their technology to rural areas, but this is where Dish Network comes in handy for many rural residents.
Dish Network which is also known as dishNET, is a satellite Internet and television service that is similar to DirecTV and HughesNet. The Dish Network service provides a connection to the Internet via satellite dish and can be bundled with other services including television programming.
The Internet connection is delivered as high speed broadband and is commonly used by consumers who do not have direct access to DSL or cable Internet. Depending upon where you live, a service such as Dish Network Internet (dishNET) will provide you with the high speed connection you need to run video streaming applications and other programs that rely on high speed Internet to function without interruption.
If you are not familiar with Dish Network Internet, the information in this article should provide you with a general understanding of what it is, how it works, and what it costs. Hopefully, this information will help you decide whether or not this is an option you should pursue for acquiring high speed Internet connectivity.
How Dish Network Internet Works
Dish Network Internet or dishNET is available to any resident that has a clear view of the southern sky. This allows residents in areas that are underserved to get connected to the online world. So, if you live in a remote area, dishNET may be your best bet.
The dishNET service does not offer the fastest Internet speeds when compared to other satellite Internet services, but the performance is certainly a lot better than settling for a dial-up connection. The standard package will provide you with download speeds of up to 5 Mbps (megabits per second) and an upload speed of 1 Mbps.
If you opt to choose the premium package, you can enjoy download speeds of up to 10 Mbps with an upload speed of 2 Mbps. The download speed is what is most critical when streaming video and downloading various types of media. However, the speeds we described here may present an issue with online gaming as latency may be a problem with some gaming applications. Regardless, dishNET should provide enough speed to stream videos without disruptions and is highly functional for use with daily computing activities.
In terms of bandwidth, like the other satellite Internet services, the amount of bandwidth will vary according to the time of day and the amount of traffic on the network. Depending upon the plan you choose, you can acquire bandwidth in the range of 10GB to 30GB.
How to Get dishNET Internet Access
The process of acquiring dishNET Internet service is fairly easy and straightforward:
Log Onto the dishNET Website: To find out more about the services that are offered, you can log onto the dishNET website and enter the zip code for your area. This will allow you to see the packages that are available and choose the best one that suits your needs
Contact Customer Service: Once you have located the package you want to purchase, contact customer service at Dish Network to order the package. In some areas, you can also choose to contact your local Dish Network retailer which is listed on the Dish Network website.
Information and Equipment: Once you have placed your order, Dish Network will send all of the necessary equipment to your home. The equipment is accompanied by step-by-step instructions and does not require you to be tech savvy to perform the installation. You can also arrange an appointment with a professional that will come to your home and perform the installation for you.
Features
One of the best features about the dishNET Internet service is the ability to receive discounts when you bundle services together. If you combine your television services with dishNET Internet, you receive a discount on your monthly bill. The bundled services are only worthwhile if satellite Internet is your only option for acquiring a high speed broadband connection.
Dish Network also offers a telephone service by partnering with your local phone service companies. The advantage is that you can get all of your communication needs met with one service and one monthly bill.
It is important to mention that dishNET no longer offers email accounts with its Internet service. The company found that more people were opting to use the free web-based services such as Gmail and Hotmail instead. Additionally, there is no money back guarantee on the dishNET service however, this is the case with many of the satellite Internet services.
In terms of bundling your television and Internet service together, it is important to be aware that the two services do not always go hand-in-hand. For example, you cannot temporarily suspend your Internet service when you are away from home for an extended period of time like you can with your television service. Additionally, the Internet service does not offer any type of mobile Internet service when you are out and about.
When it comes to technical support, Dish Network provides reliable and friendly customer service. You can access tech support using the toll free number provided by Dish Network, via email from the website, and online chat. There is also a helpful knowledgebase and a Frequently Asked Questions page on the Dish Network website.
Subscribing to dishNET Internet
dishNET provides multiple Internet plans to fit your connection speed and data needs. Plus, you get a $10 savings per month when you bundle Internet and television services together. All plans require a two year commitment and a credit check, in addition to a $10 fee for the lease of the equipment. Additionally, dishNET does not guarantee you will receive the download and upload speeds as advertised in the different plans as these typically will vary according to your location and the time of day.
5GB Plan
This is the standard Internet plan offered by dishNET and includes 5GB (gigabytes) of anytime data with 5GB of bonus data between the hours of 2AM to 8AM. This plan offers download speeds of 5 Mbps and is $49.99 per month as a standalone service with a $10 modem rental fee. If you bundle it with the television programming service, the cost is $39.99 per month with $10 modem rental fee.
10GB Plan
The10GB Plan offers 10GB of anytime data with 10GB of bonus data between the hours of 2AM to 8AM. The plan offers download speeds of up to 10GB at a cost of $59.99 per month plus a $10 modem rental fee. If you bundle the 10GB plan with the television service, the cost is $49.99 per month with a $10 modem rental fee.
15GB Plan
This is the premiere plan that includes 15GB of anytime data, in addition to 15GB of bonus data between the hours of 2AM to 8AM. This plan offers download speeds of up to 10 Mbps at a cost of $79.99 per month plus, a $10 fee for modem rental. If you bundle the Internet and television services together, the cost is $69.99 per month plus a $10 fee for modem rental.
In order to choose the right subscription, you must assess your purposes for using the Internet. If you just check your email on occasion and do some light browsing on the Internet, then you will probably be okay with the standard subscription. The 10GB and 15GB subscriptions offer faster download speeds for people that use the Internet for more reasons other than checking email and reading the news. If you download a lot of media or upload large files, then you will need either the 10GB or the 15GB plan.
It is also important to be aware that there are policies in place that limit the amount of data you can upload during an entire month of service. The amount of uploading and downloading you do will vary according to the subscription plan you choose. If you go over the limit, you will be billed for the additional data usage.
A Word About dishNET Internet and VoIP
VoIP stands for Voice over Internet Protocol and involves services such as Skype that allow you to make telephone calls over the Internet. You can also receive telephone calls from other VoIP users. If you are looking to use your dishNET Internet connection to make telephone calls over the Internet, it may be necessary for you to choose one of the upper two Internet plans to help avoid latency and disruptions during phone calls. This will allow you to use the VoIP service over your satellite Internet connection without experiencing any interference.
Dish Network Internet and DVR Hopper
Recently, Dish Network introduced the DVR Hopper which is a high definition DVR that provides you with the capability to record, pause, and rewind live television in any room of your home. Additionally, you have access to the DVR from all televisions in your home which allows you to start watching a program in one room and then finishing watching it in another room. The DVR is connected to your home Internet network to allow access from any room in your house.
You can also use the DVR Hopper to watch television programming on your mobile device while you are away from home. The Hopper is designed to roam and allows you to access your DVR and thousands on on-demand titles from anywhere and on any device. The packages range in cost from $29.99 per month to $89.99 per month depending upon the number of channels you want to access. You can also enjoy discounts when you bundle the DVR service with your Internet service.
To learn more about the DVR Hopper service, here is an informative video from the Consumer Electronics Show (CES).
Also, PC Magazine recently published a review of the Dish Network DVR Hopper and named it the Editor's Choice for DVRs.
Conclusion
dishNET is a great provider of satellite Internet and television services, especially when you are in an underserved area or an area with no service at all. The bundle discounts are definitely worth considering if satellite Internet is your only option plus, the customer service has been rated as excellent by many reviewers.
In terms of the two year commitment, dishNET does not automatically increase prices at specified time periods. However, if you terminate your service early, there is a hefty termination fee of $480. Once the service is installed, there are no hidden fees associated with the service and the equipment you receive to launch the service has the latest technologies included.
When compared to other satellite Internet and television services such as DirecTV, dishNET offers more options at a lower price. Although the Internet service is not the fastest in terms of speed, if you reside in a rural or remote area, the satellites will reach your location making dishNET an appealing option for achieving high speed Internet connectivity.