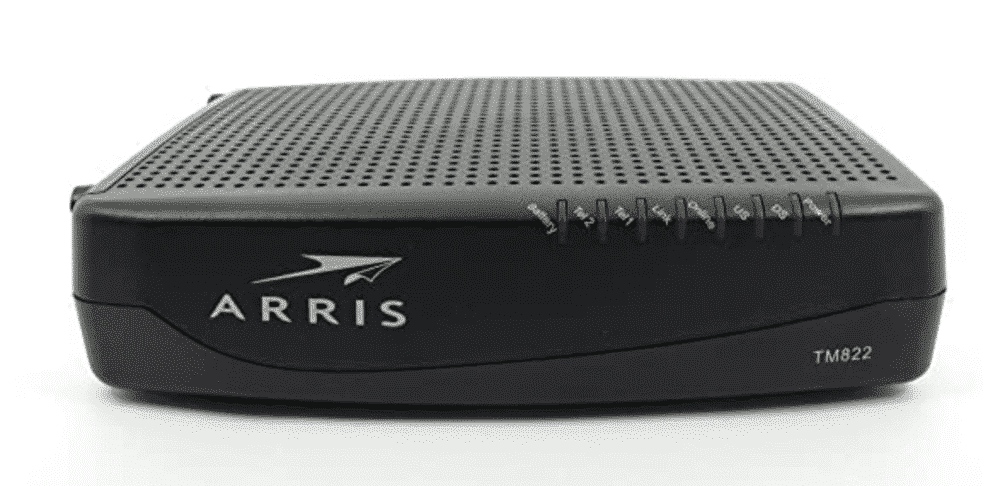 Do you notice the little lights present on the front panel of your home Wi-Fi router or internet modem? Are you wondering what these little lights mean? Today, we will help you understand what it means when DS lights blinking on Arris modem. In this article, we will tell you what you need to know about the status of DS lights found on the Arris Router/ Modem.
DS Light Blinking on Arris Modem
First thing first, DS means "Downstream". It indicates that your modem is receiving data from the Internet. If the DS light on your modem is blinking, it means that you are not connected to the internet. On the contrary, it will be solid on when you are properly connected to the internet.
Modem Label
Light Status
Indicator
DS (Downstream)
Blinking
Not connected to the Internet
Solid On
Connected to the Internet
So, what causes the DS light on your Arris modem to blink? It can be one of the possible problems:
Modem is faulty
Wire connections are loose
Cable signal is weak
Firmware upgrade
Service disruption
Now that you have an idea of the issue, let's move on to the troubleshooting part. In this article, there is a total of 10 steps for you to try.
Step 1: Arris Modem Firmware Upgrade
Occasionally, your Arris modem will undergo a scheduled firmware upgrade. Hence, it causes the blinking DS light on your Arris modem. During the upgrade, you will not be able to access the internet. Usually, the firmware upgrade lasts for 10 minutes.
How do you if your Arris modem is undergoing a firmware upgrade? Referring to the table below, please check for the following light behavior on your Arris modem.
| Modem Label | Power | DS | US | Online |
| --- | --- | --- | --- | --- |
| Light Status | On | Blinking | Blinking | On |
Step 2: Check The Power Supply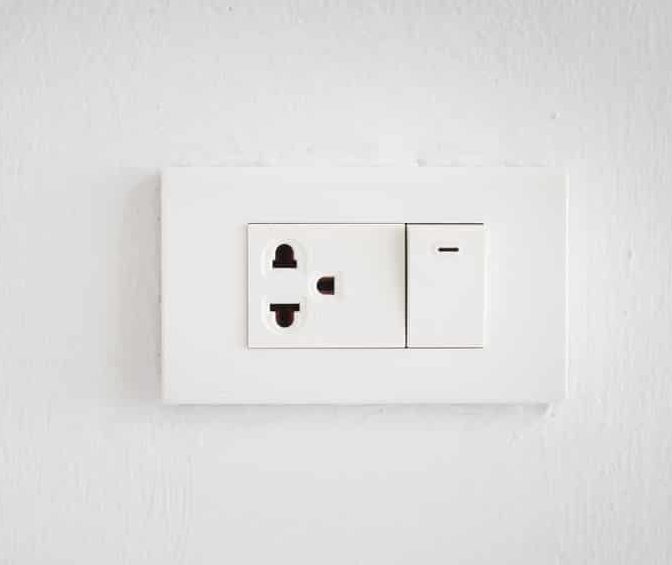 Firstly, check the power supply to your Arris Modem. The 'Power' label on your modem will light up solid when the power supply is good. The overall performance and functionality of your Arris modem depend on a good power supply. So, make sure that it is plugged properly into the AC wall outlet and is switched on.
Modem Label
Light Status
Indicator
Power
On
AC Power good
Off
No AC Power
Correspondingly, the ON/OFF button on your modem may be faulty. If your modem is unable to power up after a few trials, send it back to your supplier and request a replacement modem.
Step 3: Check The Wired Connections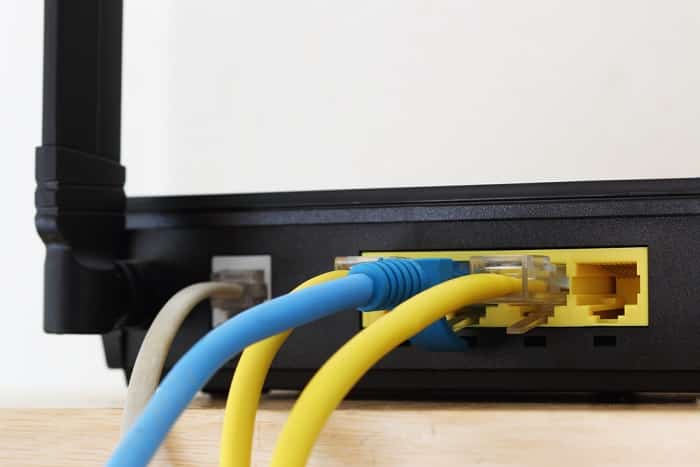 Secondly, after verifying a good power supply to your Arris modem, you should check the coaxial cable connections. Look out for any loose connections. Secure all connections from your Arris modem to the wall coax outlet and to your computer. In other words, make sure all the connections are tight and correctly plugged in place.
Step 4: Check The Active Status
Next, you should check the active status of your Arris modem. On your modem, check the light status on the 'Online' label. If the 'Online' light is on, it shows that your Arris modem is active and there is Internet available. Otherwise, if the light is off, it shows that your Arris modem is inactive and no Internet is available.
Modem Label
Light Status
Indicator
Online
On
Modem is active, Internet available
Off
Modem is inactive, Internet not available
In case you have more than one coax outlet in your home, please choose an outlet that easily accessible to the modem and make sure the coax outlet is working. Sometimes a defective coax outlet can be the cause of the problem.
Step 5: Reset Your Arris Modem
Possibly, the configurations on your modem may be outdated and it may unintentionally cause your cable signal to be weak. Instead, you can try a hard reset on your device. Hard reset is also known as factory data reset. With this, your modem will clear all previous configurations made and return to its default settings.
To reset, hold the 'Reset' button of your Arris modem for at least 10 seconds. Then, release the button and power up your modem as usual.
Step 6: Power Cycle Your Arris Modem
Meanwhile, you can try power cycling your Arris modem. It is a frequently used troubleshooting method for an easy fix on less serious connectivity problems. Besides, your modem may suffer from overheating so it is good to let it breathe and cool down.
Turn the modem 'Off'
Unplug the device
Let it cool down for a few minutes
Now plug the device back in
Turn the modem 'On'
Step 7: Check Modem Splitter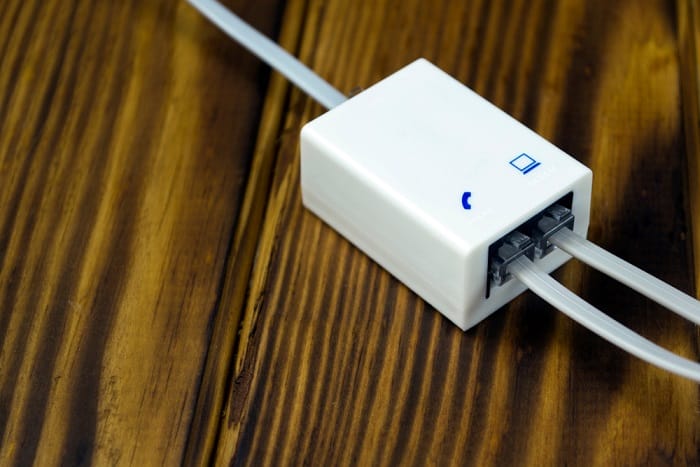 Next, if you own a modem and a telephone with only one coax outlet at home, a splitter is used to share the line. At times, the splitter can be faulty, which weakens the cable signal.
To check, remove the splitter from all connections. Then, connect the coaxial cable directly from the outlet to your modem. If your modem is functioning normally, it is time to replace your modem splitter.
Step 8: Use Original Hardware
In addition, it is highly advisable for you to use the original Arris modem hardware as it provides the best compatibility and connection for your setup and ISP. You can visit your ISP's website for the list of approved Arris modems and check if the model you currently have is compatible for use.
Step 9: Contact Support
Above all, this is the safest troubleshooting method. Pick up your phone and call your local ISP customer support. Check with your ISP if you have any existing overdue bills. If you have cleared your bills, the problem may be from your ISP's end.
Therefore, ready your bill statement so your ISP can update their system accordingly. Let your ISP handle the problem for you by sending in an expert to configure or replace your modem in case it is malfunctioning.
Step 10: Check for Service Disruption
Instead of troubleshooting the modem, external factors such as a weak signal or zero internet connection may cause the DS light to blink. You can visit your ISP's official website or app via your phone to check if there is a service disruption notice sent to all users. Besides that, for a more direct answer, call your local ISP's customer support to check if there is network maintenance ongoing in your area. They should be able to tell you the estimated time when the internet is up and running again, so you can continue enjoying your internet services.
Hopefully, the troubleshoot methods help solve the blinking DS light issue on your Arris modem. Do comment below and share your success stories! If you have a better way of fixing the issue, do let us know too!
Good luck!