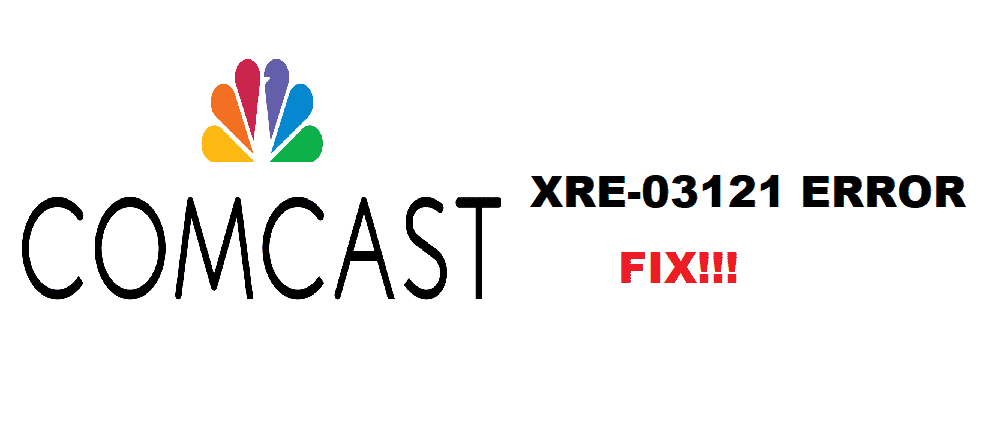 When it comes to streaming to various channels in one go, Xfinity by Comcast is one of the best streaming services. Many of the users are fully satisfied with Xfinity services. Whether it is streaming services or internet provider services, Xfinity has done a lot for their subscribers. However, no matter how much great cable internet provider and cable TV set-top box you have your hands on, it is still inevitable to face channels streaming issues. Xfinity subscribers check their newly entitled media, and they end up seeing the Comcast XRE- Comcast XRE-03121 Error. We understand how important it is for the TV shows and movie lovers to have their streaming services up and going on their devices with the Xfinity TV app and set-top box.
Errors in jumping to multiple streaming channels are quite a typical issue. Xfinity users usually apply basic troubleshooting and believe it or not, and many don't even have an initial idea about what Comcast XRE-03121 error is. Don't worry. We have you covered. In this article, we will walk you through some troubleshooting solutions for Comcast XRE-03121 Error. Read on!
Let's first discuss what Comcast XRE-03121 Error is.
What Is Comcast XRE-03121 Error?
Your Xfinity set-top box usually attempts to sync to your live or subscribed channels in which you end up facing unusual delays. Your subscribed channels on Xfinity set-top box are hard to relocate, and you face similar entitlement issues. This is Comcast XRE-03121 Error!
The prescribed streaming channels error causes your set-top box to tune in to channels significantly slow. Sometimes, it doesn't even load any channel at all.
Why Am I Facing Comcast XRE-03121 Error?
Such errors can arise out of nowhere and sometimes also due to your incompetent equipment. Your Xfinity set-top box might have some ongoing issues that are hidden. People usually update their subscribed channels list to get the most out of the Xfinity streaming content. Still, a software bug might interrupt in between.
How Do I Troubleshoot Comcast XRE-03121 Error?
After a long research trial, we have put together some authentic and quite troubleshooting solutions that will solve your Comcast XRE-03121 Error once and for all. Here they are:
Recheck Your Network Connections:
The first thing you need to do is check that your device and set-top box are receiving good internet.
Sync Your Xfinity Cable Box With Xfinity Home Wi-Fi Network:
Ensure that your Xfinity cable box or set-top box and the mobile device are connected to a mutual internet network, so they communicate better.
Reinstall The Xfinity Streaming App:
If you face the Comcast XRE-03121 Error on your mobile device, reinstall the Xfinity app and stream it again.
Change Your Subscription:
Switch the subscription plan. Many Comcast tech experts suggest this.
Reboot The Xfinity Set Top Box With Tech Support:
You don't have to do this on your own. Contact the Comcast tech support to have your Xfinity set-top box rebooted.
Perform "System Refresh":
If nothing works out, it is time you hit the "System Refresh" via your Xfinity My Account. Doing so will sync in all your subscribed channels, and you will possibly get rid of Comcast XRE-03121 Error.