Though there are several services out there that do pretty much the exact same thing, Comcast's Xfinity stands out from the rest for a few different reasons. Overall, they boast comparatively high rates of customer satisfaction when compared to their competitors. This makes sense to us, as their streaming service is one of the best out there. 
For example, there are few examples of services out there that allow the user to stream to various channels in one go. So, there's no doubt in our minds that this is a well thought out service plan that takes into account the needs and preferences of the customer. 
But, of course you wouldn't be here reading this if the service was totally without its flaws. However, it is important to reiterate that no matter what provider you go with, there will be issues every now and then. 
Really, the best way to sum it up is that the more complex and advanced the service and the equipment, the more potential there is for little errors to spring up. 
Now, we know how annoying it can be to have your service just stop working for what seems like no good reason. We rely heavily on our services to entertain us after a long day's work is done. But in this case, the news isn't all that bad for you.
As errors with Comcast's Xfinity go, this XRE-03121 one is relatively minor when compared to others. In fact, the whole issue can be resolved pretty quickly with a simple course of troubleshooting – no need to call in the professionals! Errors when it comes to jumping to multiple streaming channels are relatively common. 
So, even if you have no tech knowledge or skills whatsoever, don't worry too much. We have put together this little guide to help you along every step of the way. And who knows? The first tip might well be the one to fix the problem in your case. 
What Exactly is the Comcast XRE-03121 Error?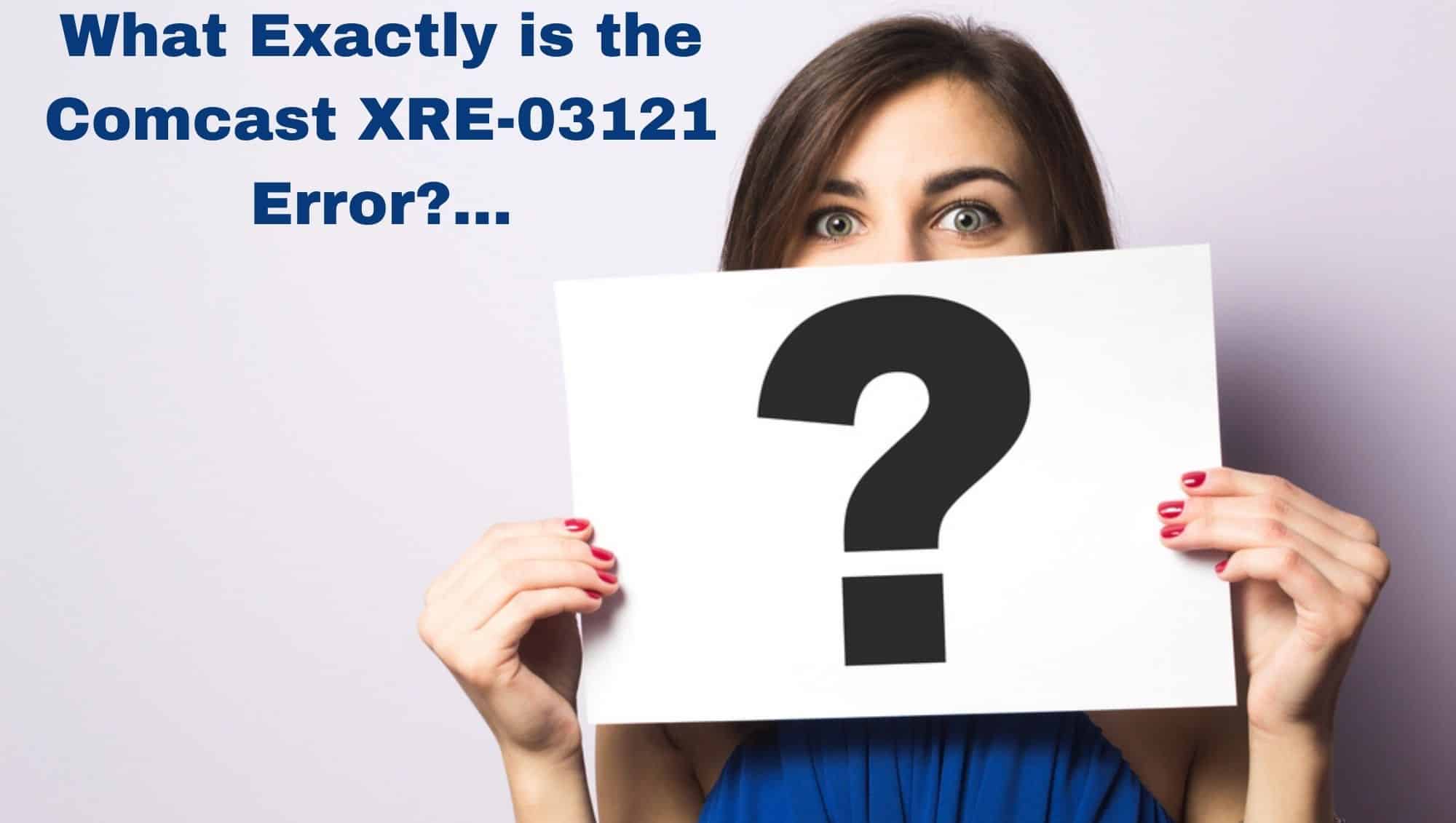 Generally, we like to start these articles with an explanation of what the issue is and what causes it. The idea behind this is that, if it happens again, you will know exactly what has happened and you will probably be able to fix it much quicker. 
So, let's get into it. How it works is that your Xfinity set-top box will often attempt to sync your subscribed or live channels, which can cause a bit of confusion and a lot of delays. When this happens, the subscribe channels can be hard to relocate. When this happens, your service is disrupted and this is what causes the Comcast XRE-03121 Error!
Basically, all that it is is an issue that causes your set-top box to take an age to tune into the channels you have subscribed to. In fact, if it is finding the channels too hard to relocate, it is also quite common that no channel can be loaded at all. Maddening, but easy to fix!
Why am I Getting the Comcast XRE-03121 Error Code?
Unfortunately, there is no one thing that we can point to as the definite culprit for this error. In fact, quite often it can just seem to happen for no reason, even if your equipment is in perfect working order. That being said, your equipment may also be to blame. 
Over time it is possible that your Xfinity box can develop some performance issues; issues that it is great at hiding from you until moments like this. In general, most of you are pretty good at keeping up with updates and making sure they are performed, but a lapse every now and then can allow a software bug or two to creep in. 
Regardless of what your particular situation is, we've got you covered. Below, you will find a list of tips which was specifically designed to fix the problem no matter what is causing it. 
How Do I Troubleshoot Comcast XRE-03121 Error?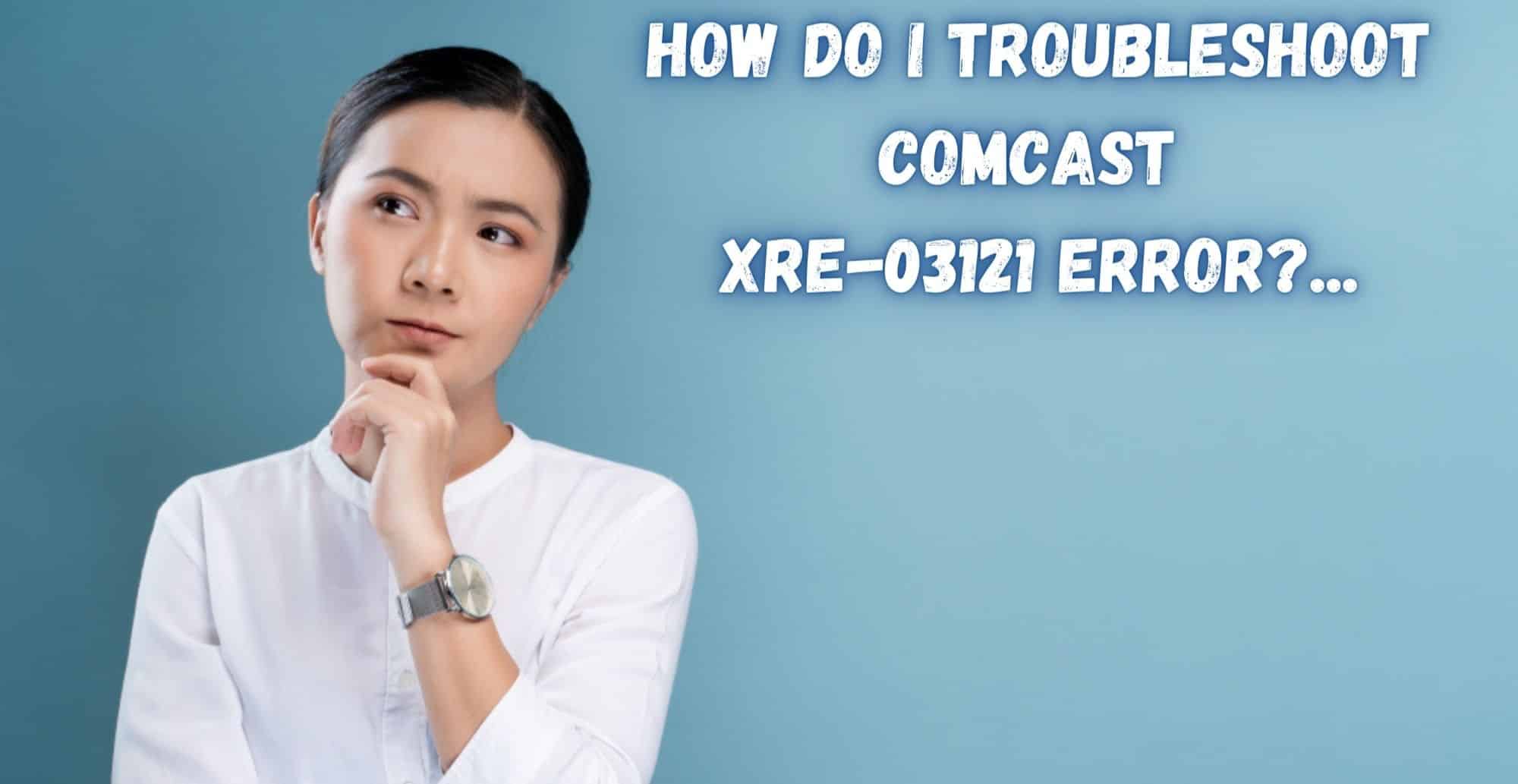 Having scoured the net to source only the best fixes out there for the Comcast XRE-03121 Error, here is what we have come up with. All of the below methods have been verified as effective and relatively easy to perform at home. 
It is important to note that none of these fixes will require you to take anything apart or risk your equipment in any way. With that, it's time to get into it. 
Check Your Network Connections
Let's start out with the easiest fixes first and then work our way up. The first thing you should be thinking of is the quality of the connection to the internet that your box is getting. After all, if it isn't getting a solid connection, it is never going to perform at the rapid rates that you would expect. 
Check that Your Xfinity Cable Box and Your Xfinity Home Wi-Fi are Synched
Next up, we will need to make sure that your equipment is able to communicate effectively. To do this, all you need to do is to make sure that your Xfinity set-top box or cable box and mobile device are connected to the same internet network. This is the best way to make sure that they can sync up. 
Uninstall and Reinstall The Xfinity Streaming App
If the problem you are having is related to the mobile device you are using, the next step to take is to simply delete and reinstall the Xfinity App. By doing this, you are ensuring that you have the most up to date version of the App. No bugs, no performance issues. 
Change Your Plan
This tip is the one that the Comcast experts always recommend – simply change your subscription to the service.
Reboot The Xfinity Set Top Box

 
Admittedly, this tip isn't exactly much of a DIY tip. You will need to call the Comcast support team to get this done. Simply call them up, ask for your set top box to be rebooted, and they will take care of it remotely. 
Go for a System Refresh
At this point, if none of the above fixes has worked, there is only one more that we can recommend without a high level of expertise. For this fix, go to your Xfinity "My Account". 
From here, you will be able to locate an option that says "System Refresh". By doing this, there is a reasonable chance that you can sync up all of your channels and restore your service back to its normal state.