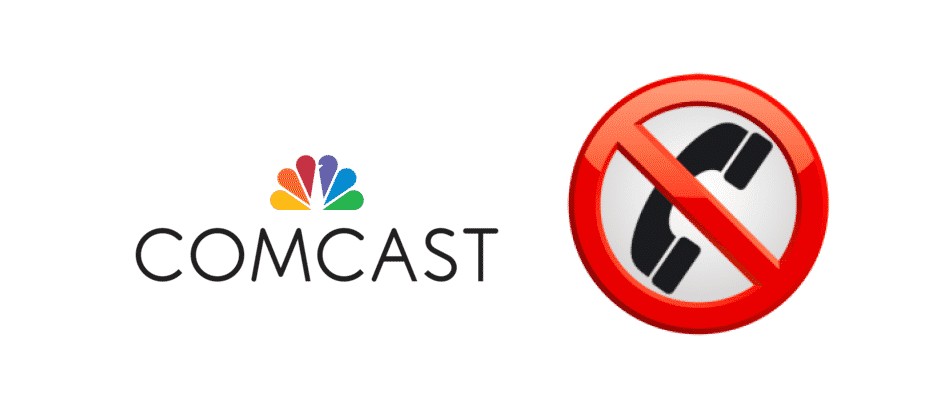 Comcast phone and cellular service have the best coverage and outstanding packages and that's what makes them the right thing to have for any user. Also, there are some value-added features that are unmatched in this price and supplemented by a strong network with nationwide coverage. That is why it is one of the most used and growing carriers in the US and Canada.
Call blocking is one such feature that allows you to block any unwanted calls on the phone and you can avoid any disturbances. However, if it is not working for you, here are a few things that you should be doing.
Comcast Call Blocking Not Working
1) Activate it
Well, first things first and you need to activate it to ensure that you can use the feature. To activate it, you will need to lift the receiver, and once you are able to hear the dial tone, just press *60 on the keypad.
You will be listening to several prompts to activate the feature and add, delete, or review the numbers that are on your block list. Once you do that, it is going to help you out perfectly and you will not be having any sort of issues with the feature again.
2) Check the codes
Another important thing that causes such issues most of the time is that people don't enter the numbers correctly, and often mistake with the area codes. No matter if it is a local or long-distance number, you need to make sure that you add the right area codes before you can enter the number. Just make it sure while reviewing any of the numbers and that will be super easy for you.
The best thing about blocking the last number is that you don't need to do anything like that and you will only have to press the # button when prompted to block that number.
3) Check the Website
Well, if you are unable to make it work, then you should be checking on the web portal as it is fully optimizable there and you are not going to face any sorts of issues there. You need to go to www.xfinity.com and then login using your credentials. Afterward, go to settings and the menu option. After that, you will simply have to click on the call blocking service and after that manage it there. Enable it and then set all the numbers for making it certain. That is going to assist you perfectly and you will not have any issues with the Call Blocking feature after that.
4) Contact Comcast
If you are unable to make it work despite trying everything out. Then you should be contacting the Comcast Support department to get help in this regard. They will check on all the details on this issue and make sure that your plan has the call blocking option enabled. They will also be able to fix if there are any sorts of issues with your network or the account. This way, you will never have to worry about the call blocking feature again and it is going to work like a charm.