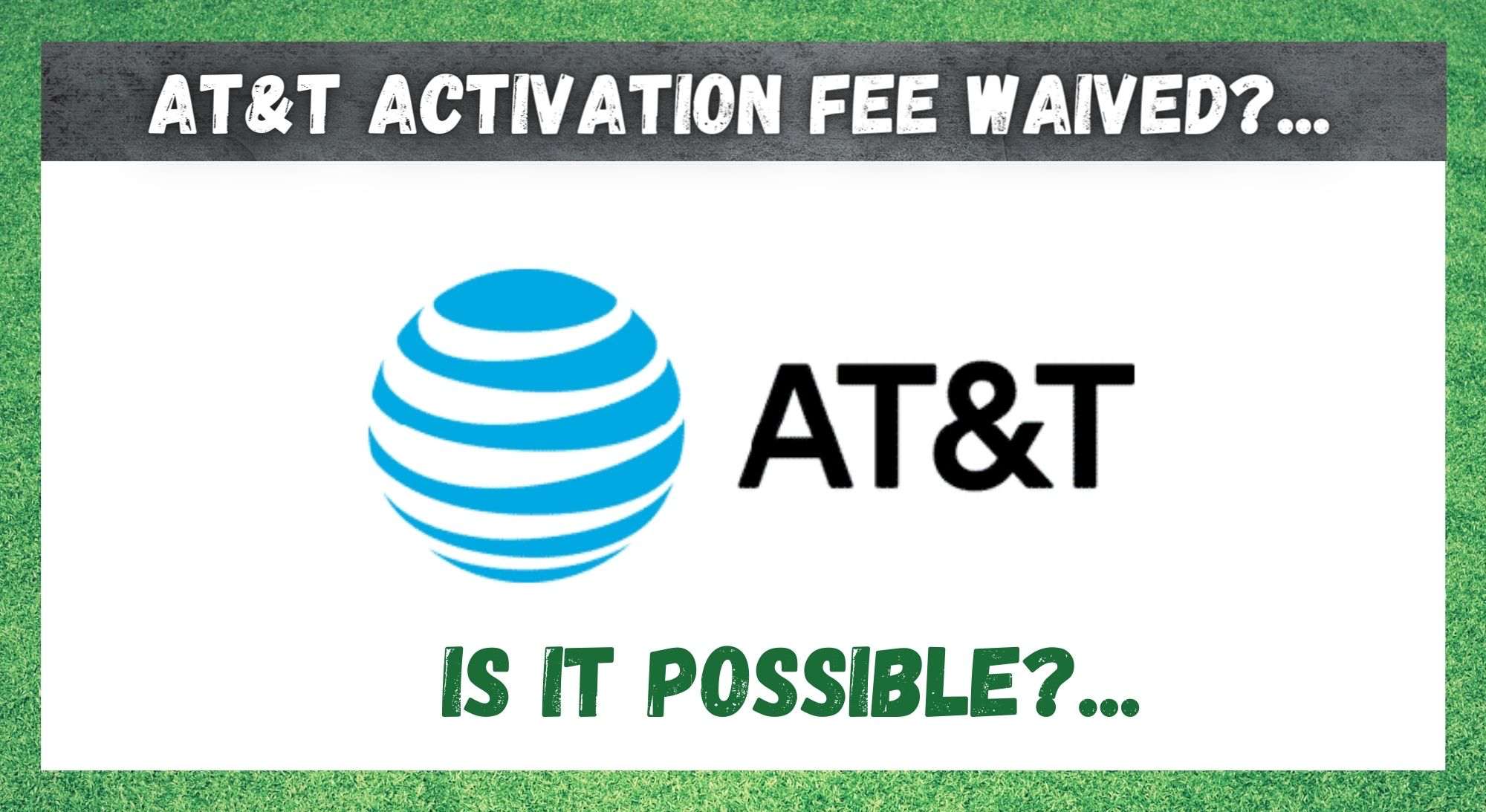 One of the core strengths of the AT&T brand is that they always keep on top of what the customer wants. To that end, they are always releasing new packages and subscriptions, and occasionally throwing in free samplers too. 
Essentially, if you want something specific and are willing to pay for it, they definitely have you covered. But, with all of these free samples and bonuses added in to their packages, there will always be an attempt to recoup some of that profit that they have lost by doing so. After all, this is the nature of doing business.
One such way in which they do this is by their now infamous "activation fee". Naturally, when a customer activates their service with AT&T, there will be the semi-hidden cost of this fee on their bill. 
Having seen that a lot of you are getting caught by surprise by this, it has become pretty clear to us that no one really thinks they should pay it. So, as a result, we decided to have a close look at the situation, just to see was there any way that we could get out of paying it. 
Oddly enough, the results were more than a little surprising. In this article, we will share our findings with you so that you know exactly where you stand with them. 
Answer the Question! AT&T Activation Fee Waived Is It Possible?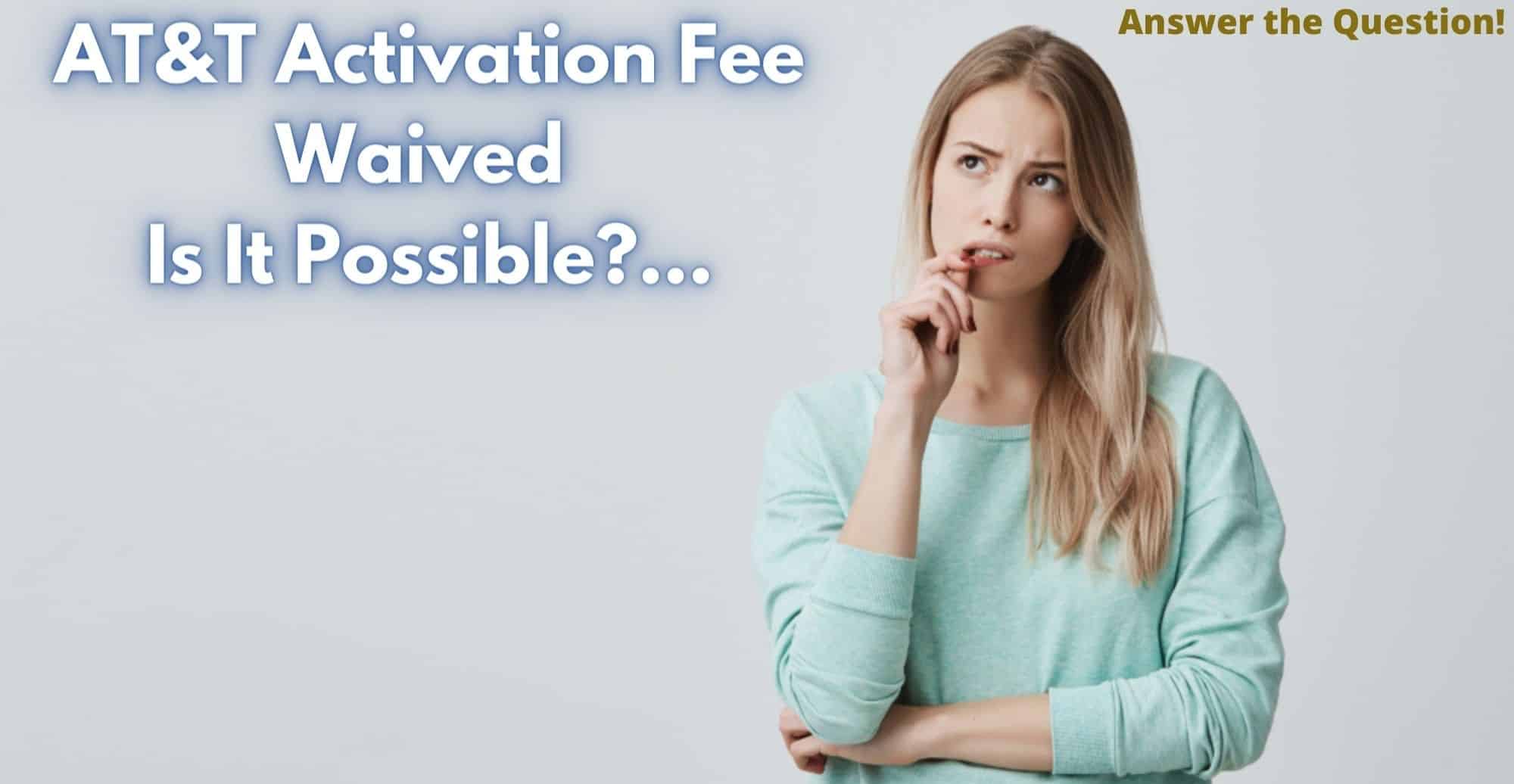 The short answer to this is YES! Getting out of paying the activation fee is entirely possible, if you know how to go about it. However, this is only true if you are attempting to add a new service to your package or if you just wanted an upgrade. 
Naturally, the first step towards doing this is calling to ask the customer service rep. Amazingly, they are actually pretty likely to want to help you out. So, step one: call the AT&T customer service rep and straight out ask them to waive that fee for you. 
With that being said, it isn't just as simple as that. They won't straight away just go and do it. But, by doing this, you have opened up the conversation. This is important as they can never just offer you this without being asked. It just wouldn't be good business. 
At this point, if you insist that you should not be paying that fee as an existing customer, the most likely result is that you will then be transferred to a supervisor. 
Better yet, you can often end up being put through to the customer retention department. For once, being transferred is actually a good thing here! The reason for this is that these guys are entitled to give out bonuses and waive certain fees. 
What to do next?
At this point, your tone and control will become key to the whole process. If you do this right, there is a very good chance that you will actually get your fee waived entirely. You just need to go forth with logic and reasoning. After all, you are not a new customer, therefore you should not technically have to pay for a second activation cost. 
Wear them down, if you need to. But, it is always of the utmost importance that you keep your cool. Consider it as a debate, rather than as an argument. Also, before you go into all of this, it helps if you have a history of always paying your bills on time. That way, you are definitely categorized as a customer they want to retain. 
On top of that, if you are really stuck for a decent starting point in this conversation, it does help to state that you have been a long term and loyal customer. As a last resort, if it really isn't going all that well for you, there is also the option to suggest that you may sign up with another company that is offering a better deal if your request isn't met. 
In a lot of cases, these guys are told to offer certain deals in order to keep customers on board. After all, it is better for them to lose a small amount by giving a discount than to lose their continued subscription amount.
It didn't work. Is there another way to do it?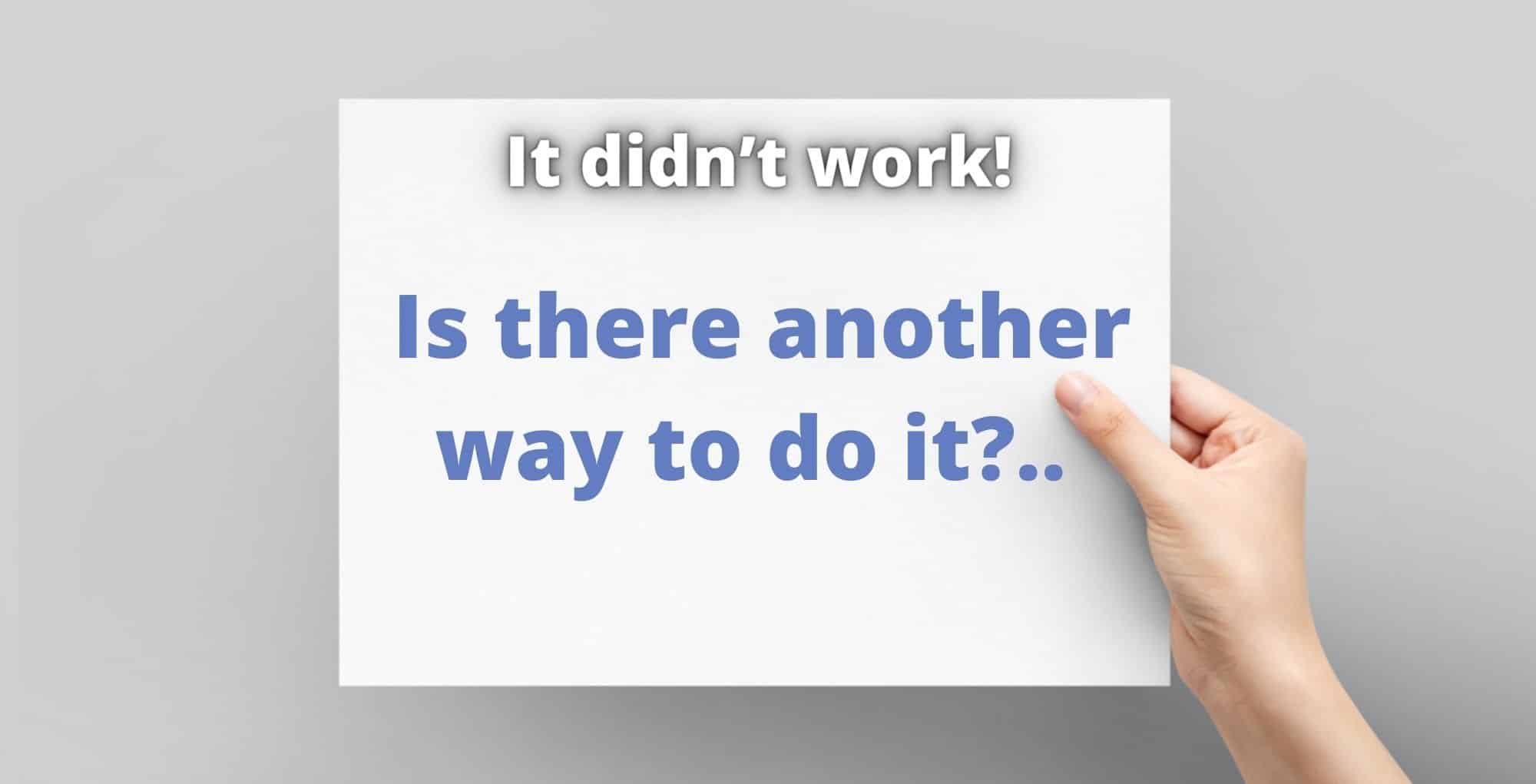 On some occasions, you can be unlucky enough to get through to a rep who really isn't all that generous. This is ok. It is not yet a lost cause. There are other ways to get around it. The next step is to get in touch with their affiliated partner businesses as these can often organize discounts too. 
On top of that, our statistics tell us that there is more than enough evidence to suggest that AT&T are occasionally in the habit of waiving upgrade and activation fees. 
Following on from that, it is also possible to order your device from outlets such as Best Buy to bypass these fees entirely. On top of that, you can also avail of such bonuses as free shipping. So, a little online shopping can actually save you money every now and then. Who knew?!
The last way we can think to get away without paying the activation fee is to look into credit unions. There are a good few of them out there that can also offer discounts and waive these kinds of fees. Essentially, there is nearly always some form of way around this. Keep your ear to the ground when changing or upgrading any service to save money.