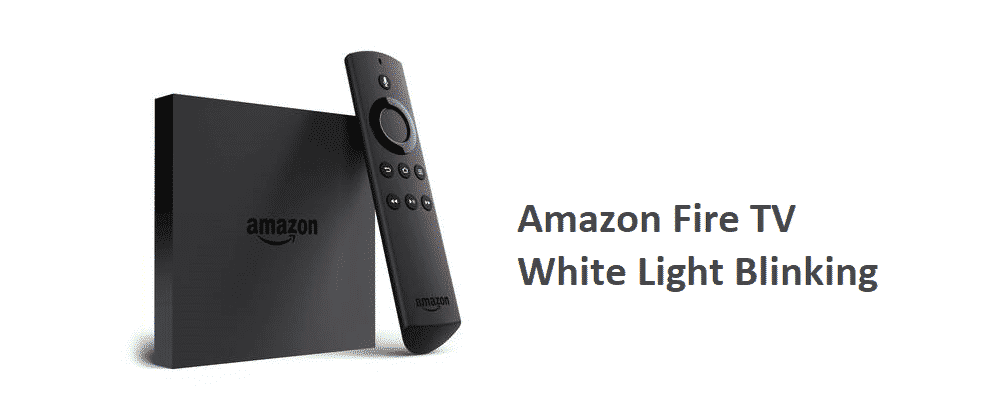 The Amazon Fire TV is a state of the art media player that not only streams video and music but also games to your television. It can be easily connected to a TV using an HDMI port. It allows the users to choose from thousands of channels including Hulu, Netflix, HBO, YouTube, Amazon Prime, and many others. However, being a product by Amazon it is not surprising that Amazon Fire TV emphasizes Amazon's services in the menus.
Still, the users have access to a huge variety of channels. Also, Fire TV uses Alexa which is Amazon's signature personal assistant. While mostly the users have a satisfactory, easy, and reliable experience with Amazon Fire TV, sometimes the users may run into various issues. One of the issues that have been reported by a few users is seeing a no signal sign on TV and a steady flashing white light. The users who have experienced this issue have also reported that they were not able to get any response from the device through remote control. Even rebooting the device did not seem to work.
Amazon Fire TV White Light Blinking
Now if you are an Amazon Fire TV user and you are facing this issue of white blinking light, here are some of the steps that you can take to troubleshoot the issue.
1) Unplug and Replug the Power Cord

The first step that you can take to try and solve the problem is to unplug the cable and leave the device in an unplugged state for at least a minute. After that re-plug the cable and turn on the device. Now check if the problem is resolved.
2) Check All Cables and Connections

It is very important that all the cables and connections are tightly in place. So carefully inspect each cable and connection to and from the device. Ensure that the Ethernet and HDMI cables are in place. Also, closely inspect all the cables and ensure that none of the cables is broken or damaged. If there is a broken or damaged cable, replace and then check to see if the issue is resolved.
3) Reset the Router
Resetting your router can be another possible fix for the issue. You can easily reset your router by first unplugging it from power and then unplugging the Ethernet and HDMI cables. After that, proceed to reset your router. Once the router has been reset, plug back the cords into the device. You will then see the boot screen. From there, it will probably go to setup/optimization screen and then you'll be able to watch your favorite programming after a few minutes.
 4) Contact Customer Support
In case, you have tried everything mentioned above and you still keep seeing the no signal display along with flashing white light, you should contact Amazon Fire TV customer support. Tell them the issue and they will provide you guidance to resolve it.