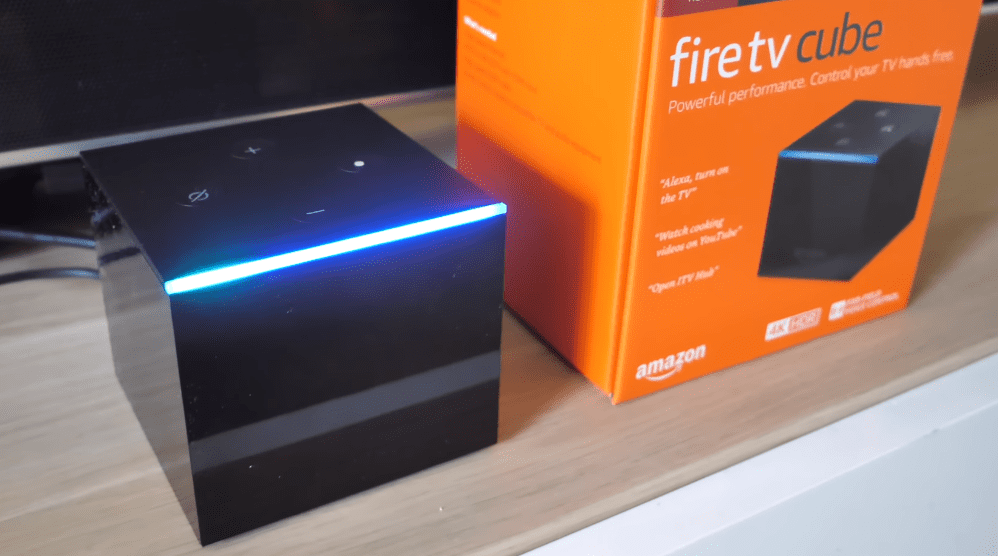 Amazon is simply one of the best solutions for your smart home experience. Not only their Alexa is the best thing that you can get, but they are also offering a wide range of smart TV solutions as well including Fire TV, Firestick and Fire TV cube.
The Cube is a small device that you can connect with your TV through an HDMI cable and have the best utility on your TV screen with connectivity over Wi-Fi, Bluetooth and all the smart features including the applications on Amazon Fire OS on your TV screen. If your Fire TV Cube is showing yellow light, here is how you can fix this.
Fire TV Cube Yellow Light: What Does it Mean?
To troubleshoot the light indicator on your Amazon Fire TV Cube or any other device, you must know first that what it means. In this case, the yellow light on your Fire TV Cube means that it is not connected to the internet, and there might be some issue with the coverage. Here are a few things that can help you sort it out.
1) Check Internet Coverage
The first thing that you need to check upon is the internet coverage. Not only your Fire TV cube needs to be connected to the router over Wi-Fi, but your router must be getting internet coverage from your ISP as well.
You will need to make sure that you are checking on it thoroughly, by connecting some other device on the same router and that is going to help you out perfectly in making it certain that you can have the right connectivity and internet coverage on your Fire TV Cube, and that you can get rid of the yellow light as well.
2) Restart
At times, you might be getting certain bugs, errors or some other connectivity problems on your network that might lead to your Fire TV Cube being unable to get access to the internet. It is pretty easy to solve such bugs and errors and if you have checked for the internet coverage already, all you will need to do is to ensure that you are restarting the Fire TV Cube once as well.
Not only you will need to restart the Fire TV Cube, but you will also have to restart the router once as well because it is going to reboot all the hardware and software components and you will be able to get it working without having the yellow light on your Fire TV Cube.
3) Reconnect
You might also need to reconnect your Fire TV Cube to the Wi-Fi connection. In order to do that, you will need to access the network settings on your Fire TV Cube and then forget the network that you are connected to.
Then, you will have to enter the credentials again and connect to the Wi-Fi credentials using the right password. This is certainly going to help you out good, and after that you will not have to face any sort of troubles at all with the yellow light on your Fire TV Cube.