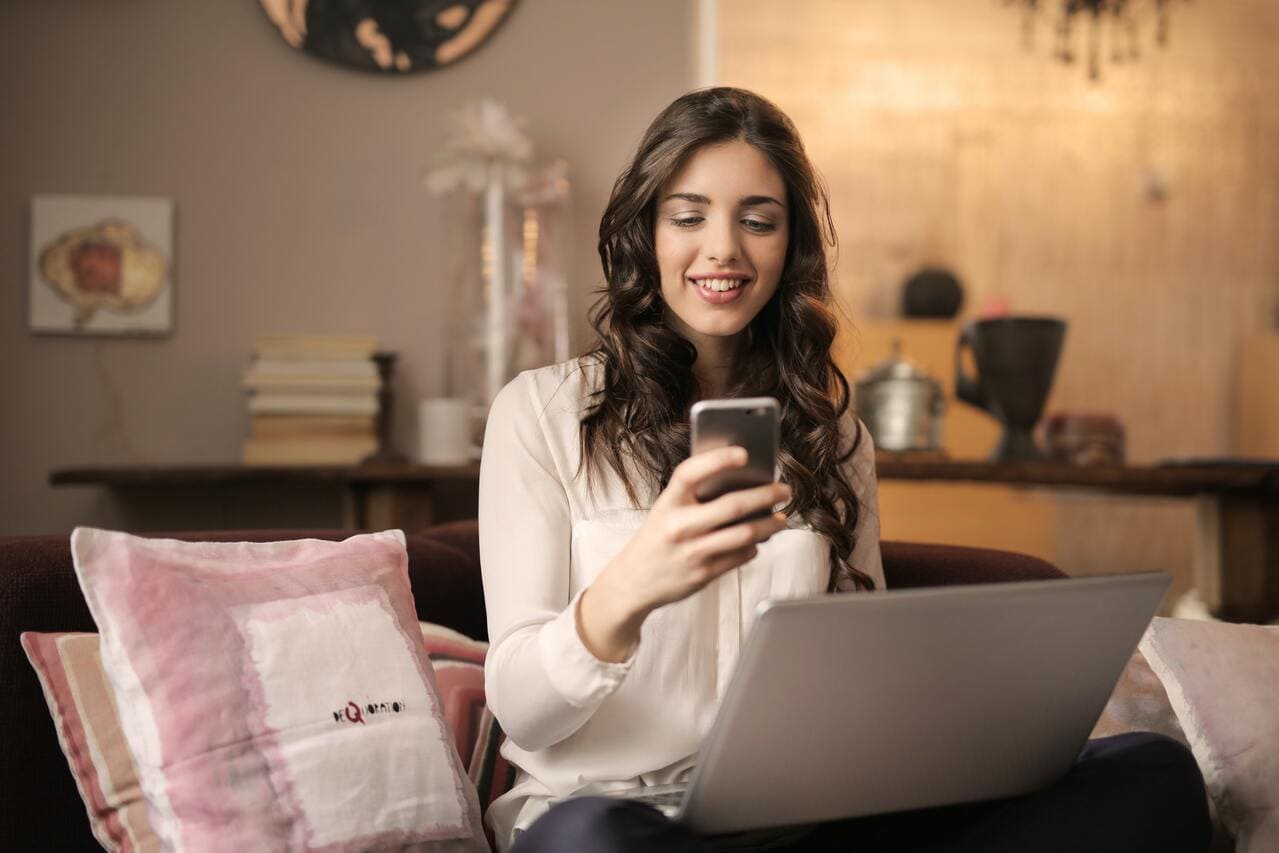 Technology today is adapting to benefit the needs of people as they gradually abandon their wired networks. As a result, new user-friendly innovations are constantly providing relief from time-consuming hassles like keeping your account safe, installing separate apps to pay your bills or upgrading your device, as well as many more. And all so that users can experience these features on a single platform without wired networks or losing their storage.
One telecommunications company in America has launched Sprint Corporation and which provides wireless internet services and hassle-free features and is the newest brand of T-Mobile. Their My Sprint app keeps its on the go users up-to-date on the status of their bill, while also letting them review plans and services, report a problem, request support, check their device's capacity, as well as access more cloud storage for photos and videos, and maximize the phone's battery life. Customers can also use other fun features like exclusive app installments and games while being safe in the knowledge that their account is secure.
Before a user can enjoy all of these features, they do first need to make an account on the Sprint website and choose a plan. However, Sprint is only available for Apple iOS 12.0, or if your device has an LTE available, but there are plans to launch it for Android too. There are also Sprint phones that are supported by their own network and this makes it much more convenient for their customers.
What Is Sprint MCM?
Before we answer this question, let us first explain in easy terms what an MCM is. An MCM is short for mobile content management system and this is responsible for storing and delivering different types of content and services to your smartphones and PDAs.
Usually, mobile content management systems are discrete, but they can exist as features, add-ons, and also modules capable of multi-channel content delivery. Mobile content delivery has very specific and unique constraints, including variable device capacities, screen sizes, limited wireless bandwidths, storage capacities, and different types of device processors, and as a result, the mobile content management systems are made according to a particular smart phone's needs.
Sprint Mobile Content Manager, also known as Sprint MCM, is a feature that manages all of the mobile's content once it is activated on your device. This content manager is then responsible for sending all of the Sprint-related apps, features, and further updates to the available apps.
Pros:
Sprint MCM has many benefits for its users and provides them with a one-stop solution to all their needs:
Users can enjoy on-demand video features
Users can experience live TV through Mobi TV
Unlimited games to install
Enjoy unlimited music streaming in high quality
Exclusive featured apps available
Unlimited data and extended cloud storage
Unlimited calls internationally and nationwide
Users can send text messages internationally
Provide LTE hotspot to keep multiple devices connected
Plus the cheapest and unlimited plans
In short, the Sprint MCM is your one-stop-shop for all entertainment features on your phone. The app allows for easy discovery and access to the best available games, applications, TV, entertainment, music, and anything else you'd ever want on your phone. The Sprint MCM allows you to keep your phone up-to-date with the latest mobile content.
The MCM is continually refreshed by experts at Sprint so your experience and usage can be enhanced while you stay up to date. You can also use the app to customize and manage your Sprint mobile experience and handle it any way you want.
Cons:
Despite having many amazing features and benefits, users are still facing unexplained and difficult to resolve issues. People are complaining that this mobile content manager starts running on its own and installs unwanted apps.
Installed apps are unable to be deleted. Some users are also facing difficulty when apps are being installed without any progress shown. The MCM also sometimes downloads junk apps without permission and this is then followed by a long list of permissions from other outlier sources, including those that cost money.
People have complained that the MCM has been installed automatically without them downloading it. Other reported problems include cell IP killing and Wi-Fi connectivity as well as it being constantly running in the background and killing the battery. The MCM can also run unannounced and it has been responsible for eating up large amounts of mobile data.
Many users don't appreciate pre-installed apps on their phones, especially ones that are needed for the phone to work properly. Some people have complained that it contains bloatware and spyware that cannot be uninstalled.
The authority given to the MCM, upon installation (or purchase of phone as it comes inbuilt), can put the phone at risk of malware and spam apps. It can also make using the phone a hassle as the user is continuously navigating between apps, uninstalling, installing, giving permissions, and carrying out other maintenance duties.
However, you can reach out to Sprint for technical support. As online reviews state, Sprint is always up-to-date with its tech support for its customers. The knowledge and competence of the tech support specialists at Sprint are commendable and they are readily available for help.
Conclusion
Sprint MCM, also known as Sprint Mobile Content Manager, is what makes your Sprint phone a Sprint phone. This app is responsible for the phone recognizing its carrier service which enables all Sprint-related content to download onto the phone. All Sprint apps, features, branding, and everything on the phone can be updated through the app.
Sprint is one of the easiest and affordable network carriers across the US. Previously, users of the carrier had complained of dead zones when it came to their coverage, but the carrier has been implanting solutions to remedy these problems. This makes Sprint, its added features, and ease of accessibility, one of the best, most reliable and trusted network carriers in the country.