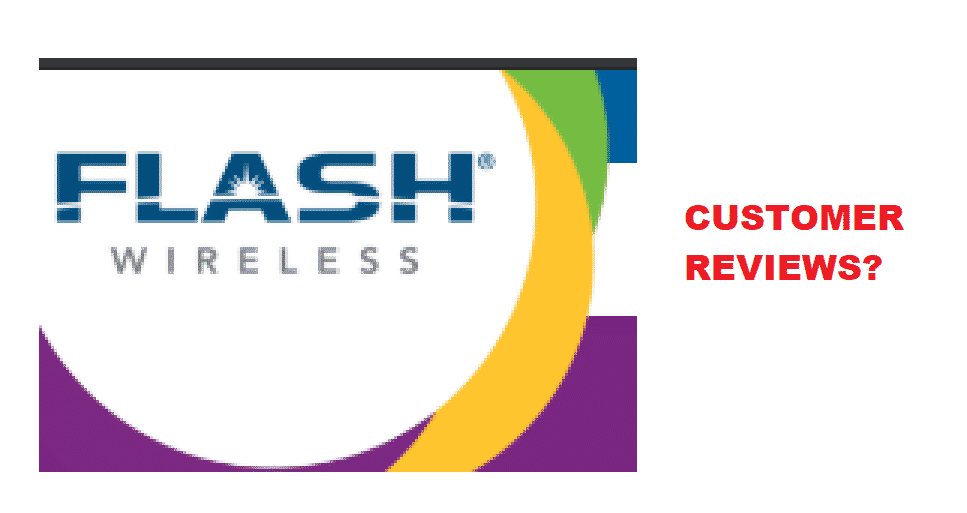 Flash Wireless is a subsidiary of ACN which is a third party mobile provider company. It has remained successful in establishing partnerships with multiple mobile providers such as T-Mobile, Verizon, and Sprint. The collaboration solely provides stable cell phone services around the world in which they got succeeded somehow. Although, it wouldn't be any wrong of we say that they do not have succeeded entirely which can be proved by some customers' reviews.
Moreover, Flash Wireless users are enjoying unlimited calling in America, Canada, and Mexico whose connection is potentially sealed with people in more than 130 international destinations although the phone plans have the inclusion of unlimited talk, text, as well as cellular data.
Apart from being a mobile provider, Flash Wireless also serves to be an adequate seller of new and certified previously used/owned mobile devices. You can link up with those phone sets at affordable prices anytime. Use this link: https://angel.co/flash-wireless.
Quick Run-Through On Flash Wireless:
Here are some key-characteristics, perks, and policies of Flash Wireless:
MVNO Based Carrier:
Flash Wireless is an MVNO carrier basically which servers to offer data plans abundantly for America's telecommunications such as Verizon and Sprint networks. The offers are phone-based voice/text/data plans.
Verizon Network:
Verizon is represented by Green plans, that are capped with data buckets. Right now, Flash Wireless does not offer any mobile hotspot usage for Verizon.
Sprint Network:
Sprint based data plans are allocated by Yellow plans. They come up with shareable tiered data plans or mostly "unlimited" equipped with on-device data and backed up with limited mobile hotspot buckets.
Tethering And Mobile Hotspot Services:
Tethering along with the Mobile Hotspot services are technically available for both the Yellow (Sprint) and Green (Verizon) carriers. However, the amount of data and the sole restriction depend on the plan as well as the area.
BYOD Option:
Flash Wireless is mastered to provide a limited selection of refurbished phones. Although, it also supports a bring-your-own-device (BYOD) option.
Overage Charges:
Flash Wireless is expected to cut out overage charges. How? If you have selected any plan within a data limit and upon reaching your data limit, a Data Boost will be enabled. What does it do? Data Boost adds up an increment of 1GB of high-speed data to your account. You can take care of the rates enlisted at your plan description. However, you can always disable the Data Boost option.
Per Account Lines:
You are eligible to line up four networks on a single account which kind of gives you perk to add multiple lines.
Can I Turn On Hotspot With Flash Wireless On My Phone?
You can make the most out of Flash Wireless by connecting it to your phone device and turning on your Hotspot. With newly launched PRO 50 PLAN Flash Wireless Yellow, you can turn on Hotspot with your mobile device. However, the process would differ for both iPhone and Android.
Make sure that you do not forget that this offer remains active for Sprint users only.
For iPhone:
Follow these step-by-step instructions to turn on Mobile Hotspot:
Go to the Settings Application.
Scroll down and click on the Cellular option.
Now click on the Personal Hotspot.
Turn on Personal Hotspot.
Modify or change your password from the Personal Hotspot screen.
Your Mobile Hotspot will be enabled.
For Android:
Follow this step-to-step approach:
Go to the Google Settings Application.
Find the Wireless and Network Settings and locate it.
Scroll down and click on the Tethering and Mobile Hotspot on the screen.
Turn on Portable Mobile Hotspot.
You can also modify your password there.
What Do Customers' Reviews Say About Flash Wireless?
We have a fair idea that Flash Wireless was established with the purpose to serve customers with much stable and reliable mobile phones under reasonable prices although mobile phones would already be used. Apart from that, there are some wireless data plans and customers have partial reviews about them. With 2.2 reviews, Flash Wireless is considered as low-tier network provider but few improvements in its data plans, speeds, and reliability can make it reach much higher levels.
Besides that, Flash Wireless provides user top-notch mobile phones that come under reasonable prices.