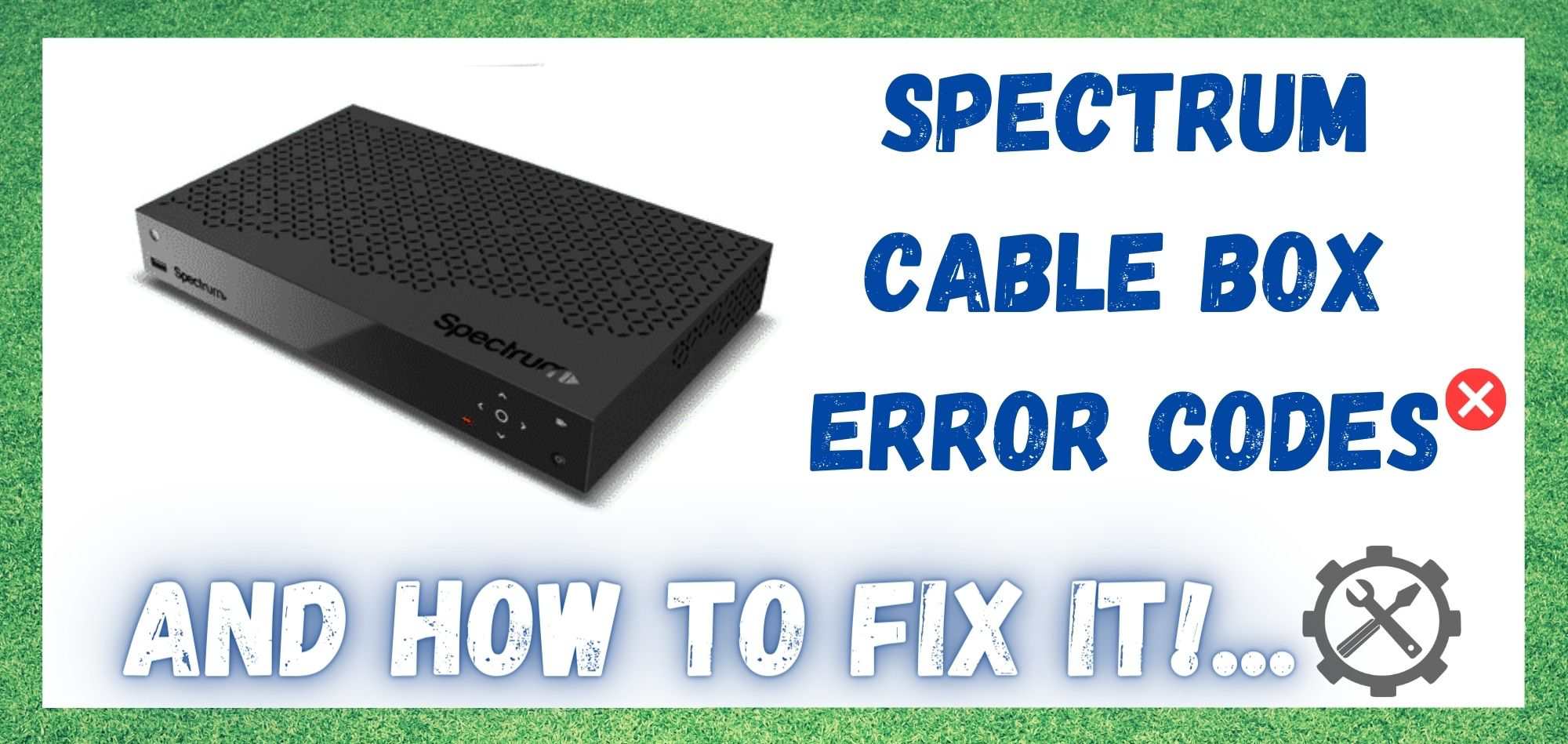 One of our favorite things about Spectrum is that, when something goes wrong, it is nearly always super easy to diagnose. Unlike most other companies, they have a series of error codes, each designed to describe a different issue. So, this mean that there is very little to be guessing about when it comes time to fix an issue. 
All you need to do is look up what the code means, and then you'll be halfway to fixing it already! What's even better is that these codes are remarkably specific. This means that you can get in and fix the problem without having to mess with anything that isn't related – a huge timesaver. 
What are the Spectrum Cable Box Error Codes?
Having noticed that there are many of you out there who are having issues with their Spectrum Cable Box, we thought we would put together a little guide to help you get to the root of the problem as quickly as possible.
So, what you see below is a list of the 5 most common error codes and how to fix them. So, if this was the information you have been looking for, look no further.
1) Error Code ER01: Memory Failure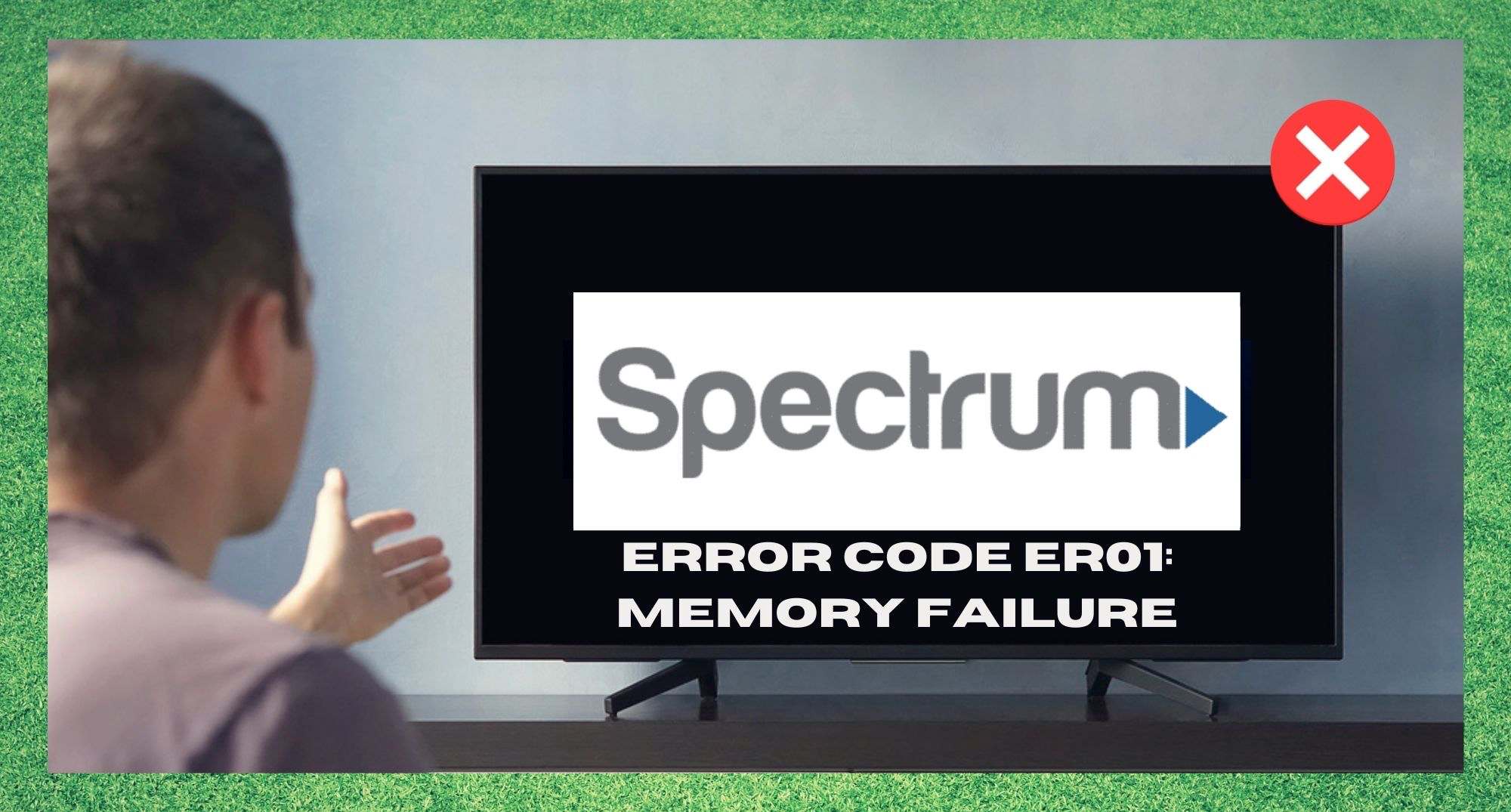 This error code will generally spring up at the worst possible times, like when you are settling in to enjoy streaming the content you want to watch. Your content will be stopped immediately, and this is all due to the fact that the DRAM has failed all of a sudden or developed an error. 
Though this might sound really dramatic, it generally isn't all that big a deal. It is actually quite likely that there is a minor software issue, or that the DRAM has lost a few packets, causing it to cease operation. So, let's get into how to fix it. 
Really, all you need to do in this case is to hit exit on your remote control and then try starting the broadcast again. In nearly every case, this will get everything back up and running again. 
This should optimally work without any errors. But if you are not able to make it work there you might need to reset the Cable Box and it is going to work perfectly upon the reboot. This Is simply the perfect solution for you to consider. 
However, if you are seeing the error message repetitively, even after you have reset the Cable Box, you might need to have the DRAM replaced by the Spectrum authorized support department.
2) Software Download Errors (d.000, Etl.d, and CLR)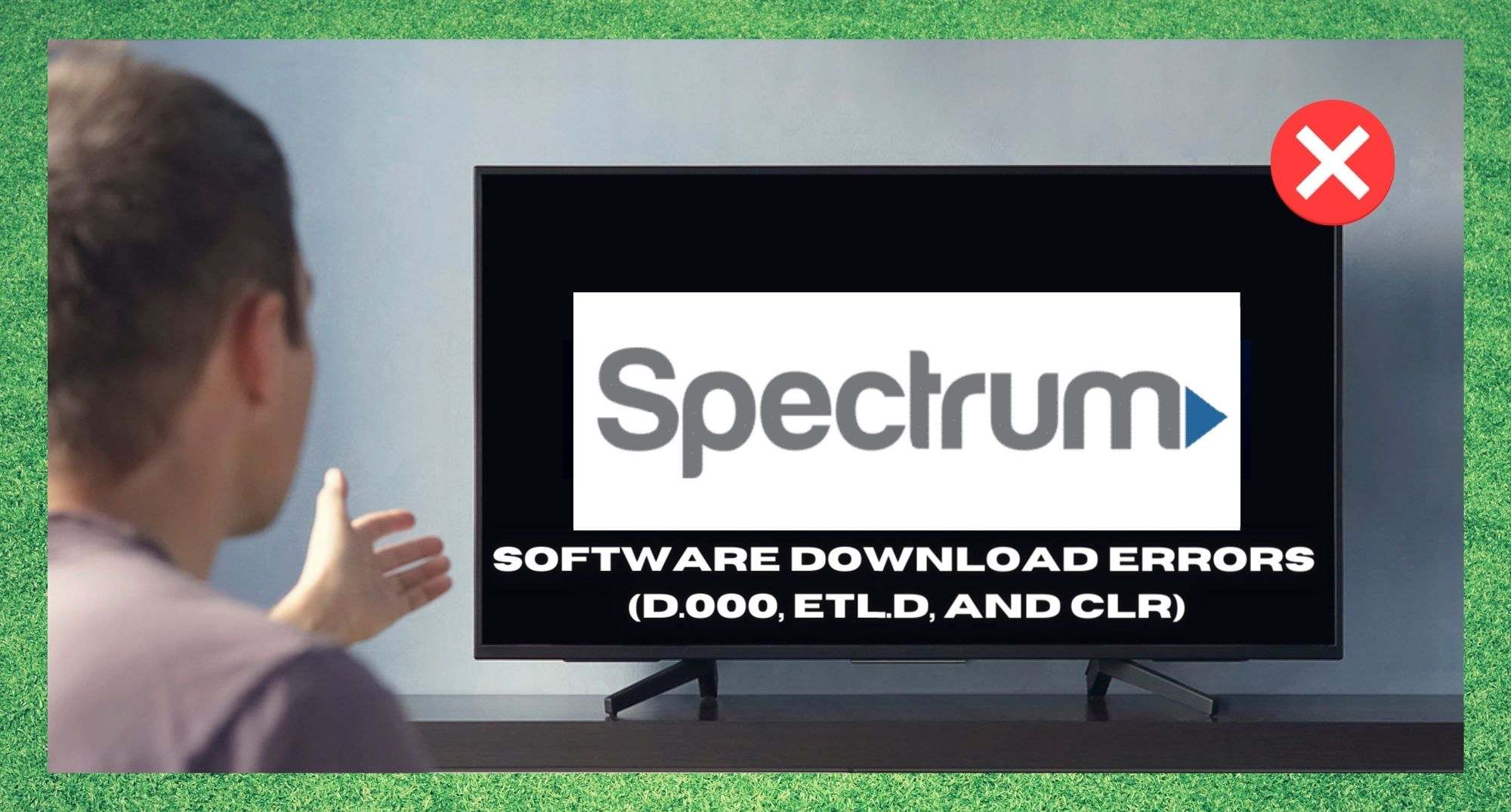 If you are seeing any of the three codes in the heading above, you are having some issues trying to download some software. Though not often a major issue, these software downloads are designed to keep your system in tip top shape. 
So, it is still really important to get this issue straightened out. After all, if you don't get this sorted out, the cable box will simply just stop working. 
So, what to do about it? Well, oddly enough, the answer is more often than not – nothing! If you have switched on your cable box only to see one of these codes, the chances are good that the download is currently underway in the background anyway. 
So, at this point, the worst thing you can do is turn the box off, reset it, or even pressing any of the buttons on the remote. Just let it do its own thing for a while. However, if you have been waiting for hours and the download still hasn't completed, you may have a larger problem on your hands. 
At this point, the only logical course of action is to contact support and let them know exactly what is happening. Doing anything by yourself to fix this issue can actually make the problem much worse. It is better to leave it to the pros in the long run.
3) FLASH ERASE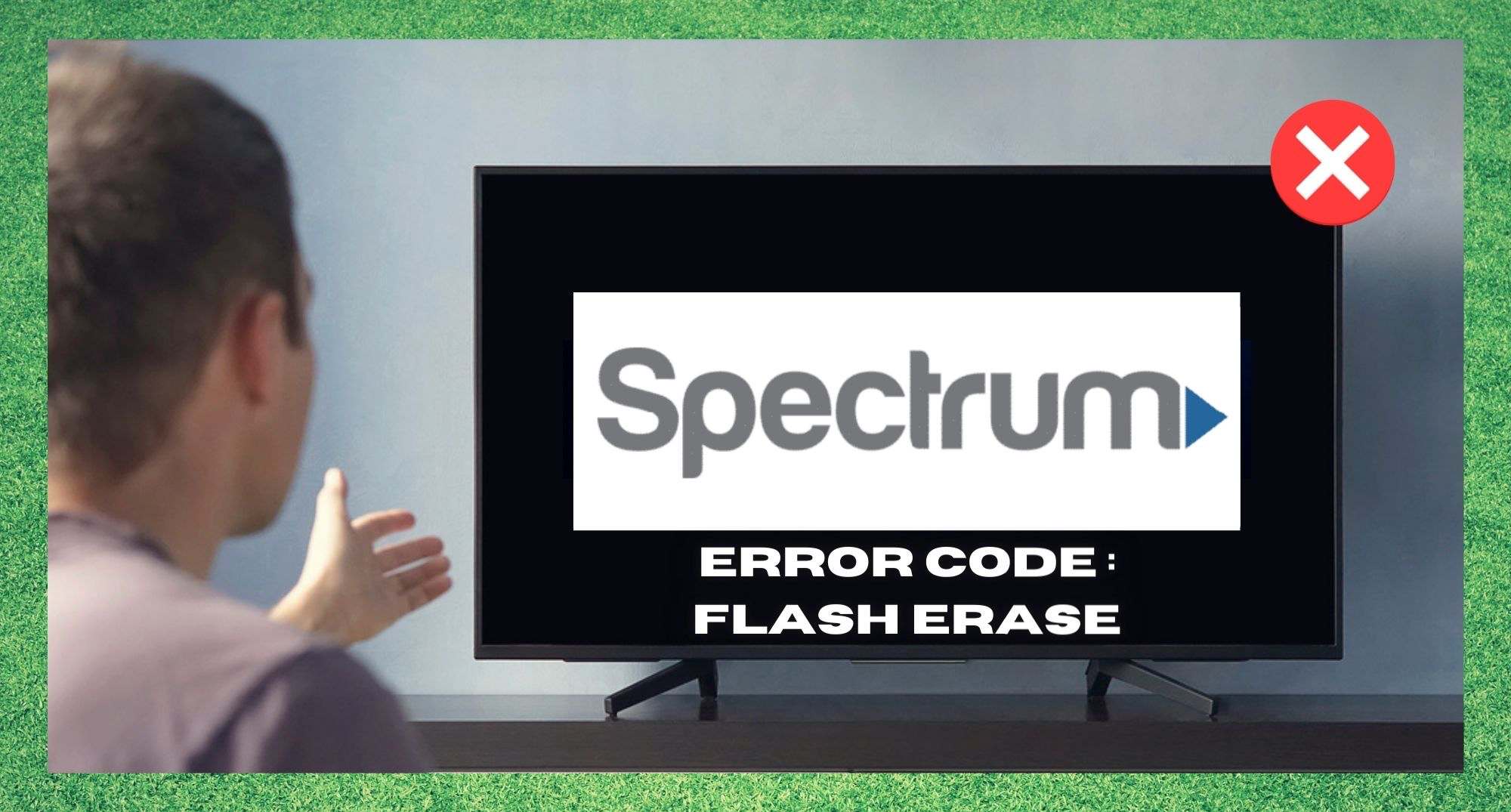 This error code can inspire quite a bit of fear, and for good reason. With this one, you need to be really careful when you are handling it. This warning relates to the firmware on your Cable Box, which controls absolutely everything within the box itself. Whatever you do, do not attempt to unplug or restart the device at this time. 
We cannot emphasize this enough. It will cause serious problems if you do; problems so serious that the box may never work again. So, now that we have gotten that out of the way, let's get into what you can do about it.
Again, the process for getting rid of this code/warning is remarkably simple – just do nothing! Your cable box is downloading vital information that it needs to run everything in the future. So, all you need to do is leave it do its thing for a while. However, if you happen to have left it for more than an hour now, then the issue becomes quite a bit more serious. 
At this point, it is time to call customer service. That being said, in 99% of cases when you see this warning, everything will be up and running again as normal (or better) once the download has completed. In which case, you should be free to enjoy all of your favorite content again. 
4) E208 OR E211: Incomplete VOD Order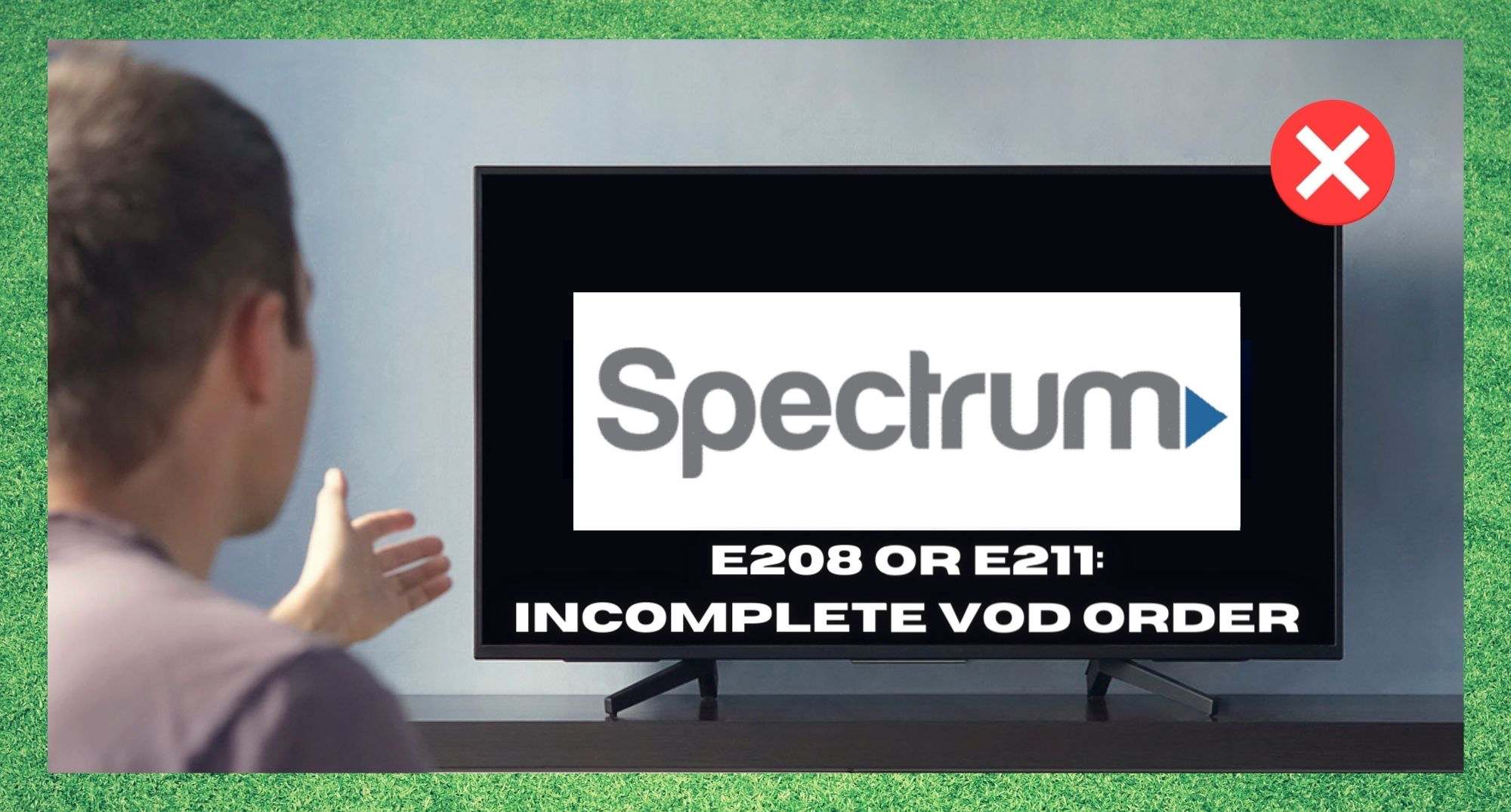 Unfortunately, if you are seeing either of these error codes, the problem won't be as easy to fix as the previous ones. It also will mean that you won't be able to access most of your Video on Demand services. So, we will need to do something about that. There are several reasons as to why you could be seeing this message at this specific moment. 
So, the first thing we will need to do is narrow down the cause. To do this, the first thing you will need to do is check on what content you can still access. Try switching through a few different video on demand services and see if you can access all of them, or just a few. 
Even if it works fine, you will still need to get in touch with Spectrum to let them know what's happening. It just always helps to give them as much information as possible. 
Oddly enough, it is actually better news if you can't access any of the videos you want to. Generally, this will mean that the problem is something as simple as your internet dropping out for a bit, or maybe an issue with your Spectrum account.
In this case, the best thing to do is log into your Spectrum account via either a laptop or through the App that you have downloaded. While you are there, you should then check on the "subscriptions" section and then verify whether or not the on-demand service is available to you at this given moment. 
With this error code, you can also reset the box if you want to. Though the chances that this will work are relatively small, it does work occasionally so it is more than worth the gamble. 
5) Explore Advanced Services Temporarily Unavailable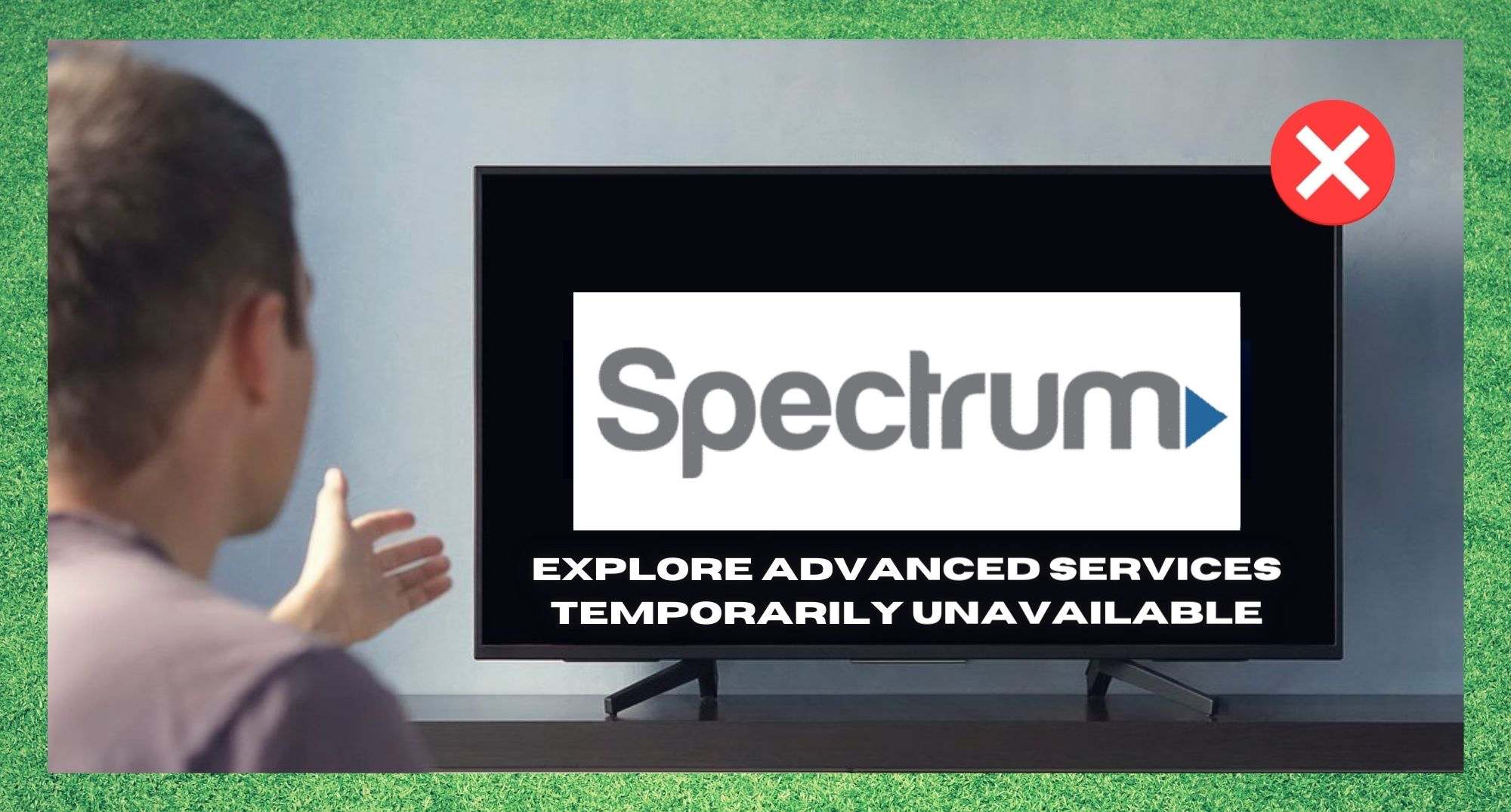 This last error code that we are going to explain only occurs when you are trying to navigate through the advanced services. Naturally, this will mean that you will be unable to do so. 
Luckily, this is by no means a major issue and can be resolved quite easily from the comfort of your own home. Just follow these steps and you should be back up and running again in no time at all. 
The first thing you will need to do is restart the box using the power button on the box itself. As soon as you have done this, check again to see if it is working. If not, it is time to move onto the next step.
This step isn't much more complicated than the last, but it is very likely to work. So, let's move forward and give the box a total reset. Essentially, all you need to do here is unplug the box and leave it that way for 15 minutes or more. 
After that, plug it back in again. The box will now take around 15 minutes to reboot again. While it is doing this, you don't need to do anything except wait. After this time, normal service should resume. 
If even the step above hasn't worked, there may be an issue with your cables and connections. So, make sure to check the back of the box to ensure that all of the connections are as tight as can possibly be and that the cables aren't damaged. If you notice any obvious signs of damage, replaced the offending cable and try again.