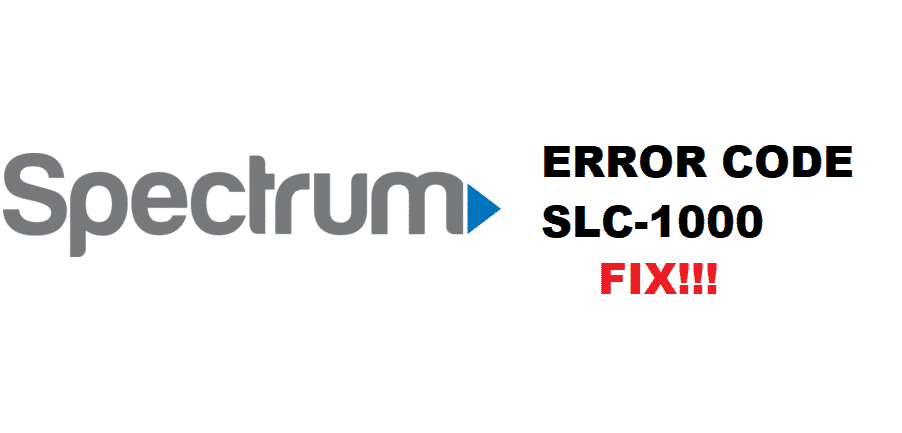 Error codes help you to determine the causes of the issue itself. In short, you find out the solutions as well via error codes. Like every other content streaming application, the Spectrum streaming app has some error codes in which "Spectrum error code SLC-1000" is the most annoying one. No doubt that Spectrum has been around in the content streaming world for years; however, some errors still arise. The "Spectrum error code SLC-1000" comes out of the blue whenever you try to line up on any streaming channel on Spectrum App.
What Is the "Spectrum Error Code SLC-1000" Issue? 
Streaming is different than browsing as you spend the longest screenplay time in front of your devices' screens. No one wants disruption with that, especially while streaming with the Spectrum media app. Error code SLC-1000 stunts your streaming channel to play media.
There could be multiple unknown reasons for the "Spectrum Error Code SLC-1000" issue. However, getting around such a streaming issue is easy. In this article, we have put together some troubleshooting solutions.
How Do I Troubleshoot Spectrum Error Code SLC-1000?
Spectrum is a heavy streaming service. But you are still likely to face some error codes such as SLC-1000.
Here is everything you need to do to fix Spectrum Error Code SLC-1000:
First Check Your Internet Connection:
Before you do anything else, first, make sure to check your internet connection. Stream another media services on your phone and see if they are working. If they work fine, proceed further.
Keep Your Spectrum App Updated:
With old configurations and settings, you will always have a hard time with your Spectrum app to stream smoothly. To make sure you don't face the SLC-1000 error code, make sure that you keep your Spectrum application updated.
All you need to do is open the Spectrum streaming app from the App Store and select Update.
Reinstall Spectrum App:
If the update doesn't seem successful, then go for reinstalling your app. Uninstall the app and then reinstall it back. Go to the media player to stream and check if the Spectrum TV is showing the same error.
Change Configuration Settings:
To resolve the error code SLC-1000, you might need to configure your network. Here is how you do it:
Go to the Settings.
Scroll down to Network on your TV or another device.
Click on the Network Status.
Select the IP Settings.
Now choose the DNS Settings.
Select the Manual option.
Change the DNS server by entering the address: 8.8.8.8
That's all! This is how you change the DNS of your internet network. Make sure to check your Spectrum app if it is still showing the error code issue.
Restart Your Devices:
Sometimes there is an issue with your streaming devices. All you need to do is to restart your streaming mobile device or TV. The issue might resolve.
Conclusion:
Facing Error Code SLC-1000 with the Spectrum TV app is quite typical, just like other streaming services. The problem can get real big when you ignore it. Go ahead and apply all the troubleshooting solutions mentioned above. They are of big help.